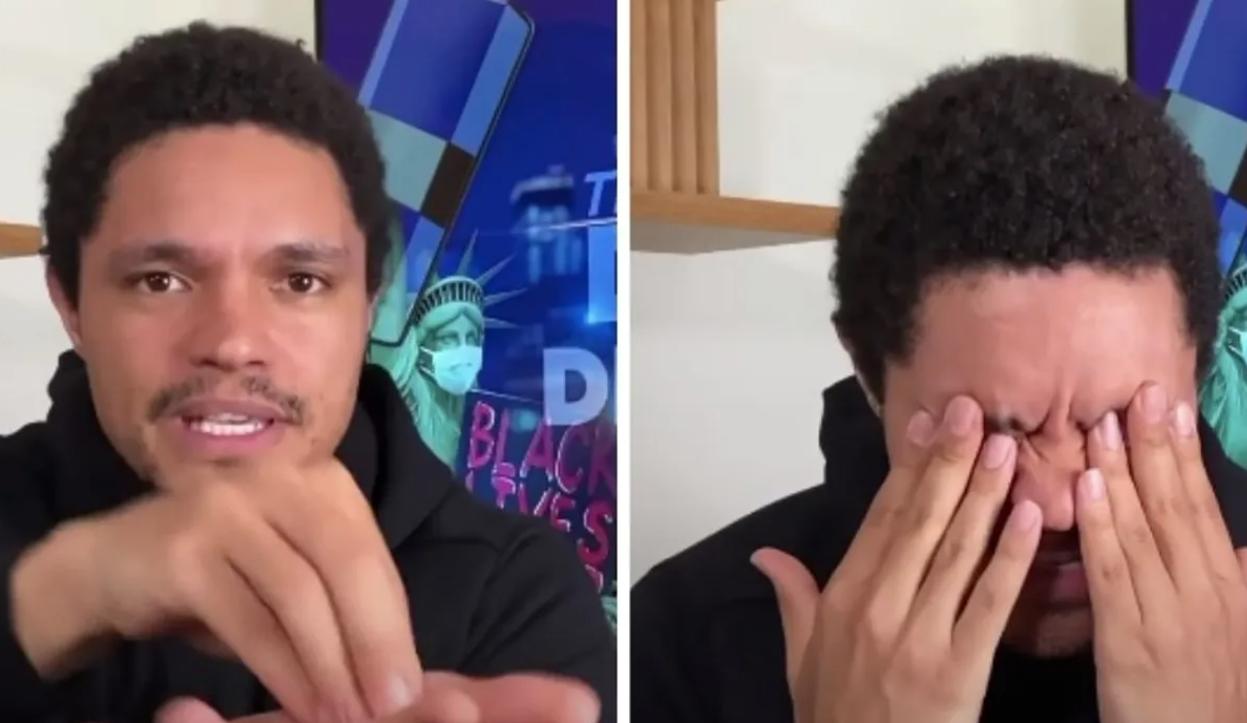 Trevor Noah explains why Rayshard Brooks shouldn't have died at the hands of the police
By Annie Reneau

Jun. 23 2020, Updated 12:31 p.m. ET
Comedian Trevor Noah has become not only a voice of comic relief in tough times, but a voice of thoughtfulness and reason on social issues, as well. As an immigrant to the U.S. from South Africa, Noah brings a unique perspective to the table, but it's his ability to zero in on the truth at the heart of an issue that brings people to hear his social commentary.
Article continues below advertisement
This week, Noah posted a video with some thoughts on the police killing of Rayshard Brooks, a 27-year-old Atlanta man who fell asleep while drunk in his car in a Wendy's drive-thru. According to CBS News, Brooks resisted arrest and took an officer's Taser. As he was running away, police shot him twice in the back. One officer in the incident has been fired and another placed on administrative duty.
Noah described what surveillance video showed. He explained: "In the beginning, it seems like everything is going to be fine. The cops are talking to him like a person. They're not being aggro, they're not being disrespectful, they're not being mean or anything. He's being respectful. He's calling them 'sir', he's not cussing them out, he's offering to walk home. Everything is going well..."
Article continues below advertisement
He continued, "And then in one moment, in just a few seconds, every part of that normal story turns into the abnormal ending that we've come to know as interactions with police and black people."
Noah pointed out that the encounter never needed to get to that point. Despite the fact that the story is messy—Brooks was drunk, and he did resist arrest and took the police officer's taser—the question remains, Why do we call on armed police in a situation like this in the first place?
Article continues below advertisement
"Why are armed police dealing with a man who's sleeping in his car?" Noah asked. "These are the questions we need to ask: why, why, why, why, why, why? Why are armed police the first people who have to go and respond to somebody who's sleeping in their car, who's drunk?"
Noah laid out the way the story could have or should have played out, especially considering the fact that the man was drunk. The sober people in the situation are supposed to be the ones who can handle the situation responsibly. He also addressed the inevitable "ifs" that come up anytime people talk about an incident of police brutality.
Article continues below advertisement
"If you didn't resist arrest, then you'd still be alive. Or if you didn't run away from the cops, you'd still be alive. Well, if you didn't have a toy gun and were 12 years old in the middle of a park, then you would have still been alive. Well, you know what, if you weren't wearing a hoodie, then you would have still been alive. If you didn't talk back to the cops, you would have been still been alive. If you weren't sleeping in your bed as a black woman, you would have still been alive.
"There's one common thread beyond all the 'ifs'." he concluded. Watch the video here:
Noah's questions are worth exploring. At what point do we fundamentally examine what the purpose of policing really is and whether or not the way we currently do it fulfils that purpose?