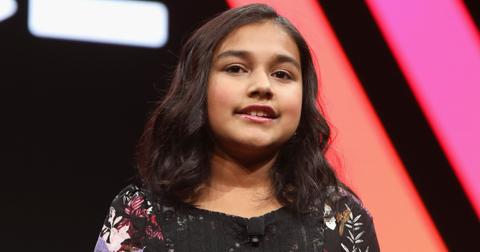 TIME's first ever "kid of the year" is a teen scientist tackling huge Issues
By Mustafa Gatollari

Updated
Although Gitanjali Rao is relatively young to be receiving such a distinctive accolade like TIME magazine's first ever, "Kid of the Year" award, she's been receiving recognition for her scientific contributions even earlier on in her life. Although she was only born in 2005, she's already amassed an impressive litany of awards for her attempts at advancing the STEM field.
Article continues below advertisement
In 2017, Gitanjali won the 3M Young Scientist Challenge, and then in 2018 she was awarded $25,000 for her Tethys invention: which was a device that could accurately and quickly measure lead content in water and then transmit that information via Bluetooth. At the MAKERS conference of the same year she presented her idea and in January of 2019 began working with the city of Denver in order to have a working prototype within two years.
She's also held three separate TEDx talks and the United States Environmental Protection Agency handed the young scientist the President's Environmental Youth Award for her persistent efforts. Tethys isn't the only significant contribution the young scientist created, however. In addition to taking on the issue of rapidly ensuring water is safe for human consumption in a modern, easy-to-ascertain way, Gitanjali wanted to help with another widespread American issue: opioid addiction.
Article continues below advertisement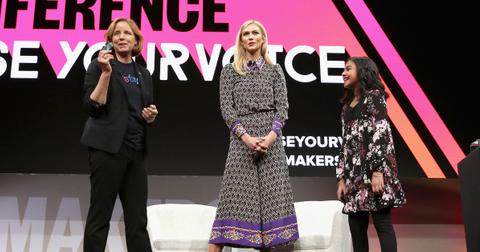 In May 2019 she presented a "diagnostic tool" she had created that uses genetic engineering cues to help diagnose an individual's potential for opioid addiction early on. Catching The significance of such a tool is one that'll help doctors in prescribing certain pain medications for patients without the worry of them developing possible biological dependencies on them in the future.
Article continues below advertisement
For her efforts, she was given the Pillar Prize for the TCS Ignite Innovation Student Challenge in May of 2019. On top of all that, she's also a pretty darn good pianist too, and her reasoning for getting into music is about as wholesome as it gets: when she was three years old she asked how to make someone who was sick feel better. When it was suggested that playing some music would help, she began taking piano lessons.
Article continues below advertisement
Most recently, TIME magazine reported on her Zoom conversation with actress and humanitarian Angelina Jolie, where she discussed her work in combating contaminated drinking water, the opioid crisis in America, and cyber bullying.
One huge takeaway from the TIME feature is that Gitanjali isn't just trying to gain "clout" as a brilliant mind: she's insistent on building a network of other like-minded young scientists to take on these nagging social problems.
She also urged other young inventors to not stress over "every problem" but instead to go after ones that "excite them." She went on to say, "If I can do it, anybody can do it."
When Angelina Jolie asked Gitanjali when she discovered science was a passion of hers, her answer was simple: she sees it as a means of "putting a smile on someone's face."
Article continues below advertisement
"I feel like there wasn't really one specific aha moment. I was always someone who wanted to put a smile on someone's face. That was my everyday goal, just to make someone happy. And it soon turned into, How can we bring positivity and community to the place we live? And then when I was in second or third grade, I started thinking about how can we use science and technology to create social change," Gitanjali said.
Article continues below advertisement
Her app, which is used to help prevent cyber-bullying actually also sounds like a brilliant way of getting people to re-evaluate the things they say to others when they interact with them online, "It's a service called Kindly...there's an app and a Chrome ­extension...which is able to detect cyberbullying at an early stage, based on artificial-­intelligence technology. I started to hard-code in some words that could be considered bullying, and then my engine took those words and identified words that are similar."
Article continues below advertisement
She continued, "You type in a word or phrase, and it's able to pick it up if it's bullying, and it gives you the option to edit it or send it the way it is. The goal is not to punish. As a teenager, I know teenagers tend to lash out sometimes. Instead, it gives you the chance to rethink what you're saying so that you know what to do next time around."
What's probably most significant about Gitanjali's work is that her STEM work is effusively imbued with a desire to help people, a real human, emotional connection that's oftentimes so divorced from scientific work. It's easy to see why TIME named her "Kid of the Year."