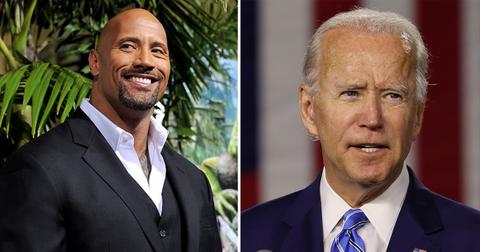 The Rock endorsed Biden and Harris and some fans weren't happy
By Mustafa Gatollari

Updated
In the last four years, a number of Hollywood actors have become increasingly politically outspoken, from Ilana Glazer and Abbi Jacobson to Chrissy Teigen and Oprah Winfrey. But one actor who has stayed relatively neutral is former wrestler and action film star Dwayne "The Rock" Johnson — that is — until now.
Article continues below advertisement
If you're one of many wondering why The Rock has lost Instagram followers, it's because a handful of fans were disappointed after he expressed his political beliefs before the 2020 presidential election. Stay tuned for more on what the generally apolitical star had to say.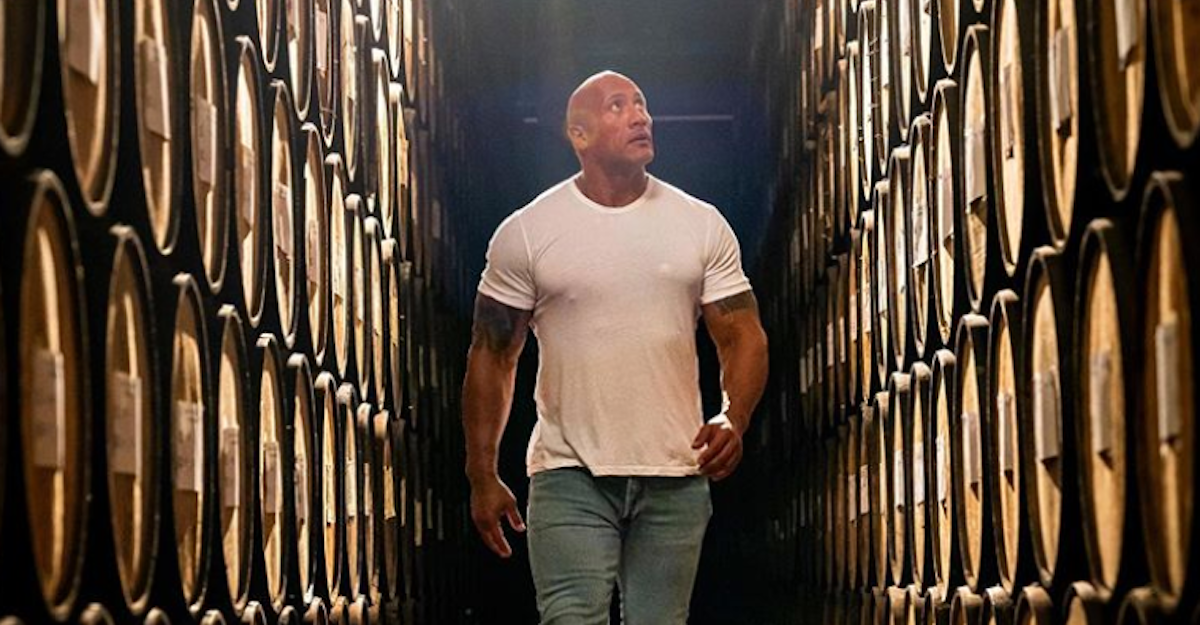 Article continues below advertisement
Here's the reason why The Rock has lost Instagram followers:
On Sunday, Sept. 27, The Rock took to Instagram with a video that was far different from his usual content, as it expressed a message near and dear to his heart: to vote blue in the 2020 election. In the video, he discusses the importance of voting, especially right now, and officially endorses former VP Joe Biden and his running mate, Senator Kamala Harris. It includes a video call between him, Joe, and Kamala, where they spoke about the ongoing pandemic, as well as the importance of honesty.
"My conversation with @joebiden and @kamalaharris," the caption reads. "As a political independent and centrist for many years, I've voted for Democrats in the past and as well as Republican. In this critical election, I believe Joe Biden and Kamala Harris are the best to lead our country, and as my first ever (public) Presidential endorsement, I proudly endorse them for the presidential office of our United States."
Article continues below advertisement
The caption continues: "Progress takes courage, humanity, empathy, strength, grit, kindness and respect. Being KIND & RESPECTFUL to one another will always matter. Now we must ALL VOTE, so hit the link up top and I'll help you get it done."
Watch the full video below.
Article continues below advertisement
Some of The Rock's followers didn't take kindly to his political opinions.
Obviously, the responses to The Rock's video were mixed. Some were incredibly pleased with his message to vote blue in the 2020 election, however, others weren't thrilled.
Right-winged author, Nick Adams, took to Twitter, saying: "Dwayne 'The Rock' Johnson is dumber than a pile of rocks!!"
... Good one?
Likewise, @BuzzPatterson US House candidate, CA-7 tweeted, "The Rock can endorse who he wants for President. Sadly, he's misinformed. MAGA never relied on celebrity endorsements for its success."
@DocBMathi also chimed in, saying: "How does the Rock endorse a demented goof like Biden? Hit in the head too often I guess."
Article continues below advertisement
However, many of his democratic fans came forward to express support.
Although a number of The Rock's Republican followers were furious by his endorsement, the actor's Democratic fans came forward with support.
Twitter user @mama_c2 responded to the video, saying: "Just saw @TheRock lost 20 million followers on YouTube yesterday for endorsing #BidenHarris2020 . Give him a follow on Twitter, Instagram and YouTube if you support his choice."
Similarly, @Mocraig13 said, "The notoriously apolitical Dwayne " The Rock " Johnson endorses Biden / Harris this morning saying we need to bring respect , decency , & leaders who tell the truth back to the White House... Well said , I strongly agree!"