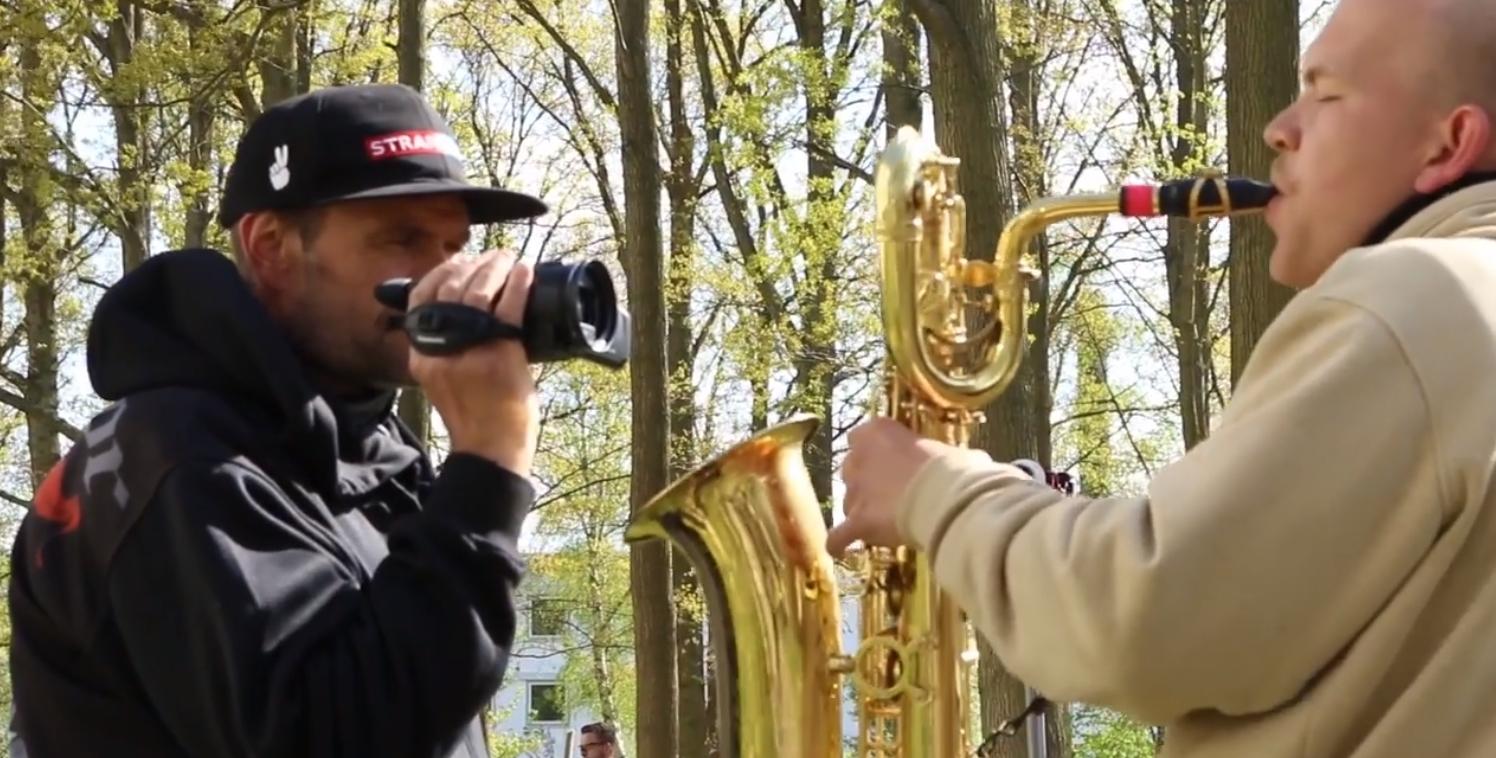 A group of Danish musicians play terrible jazz at far-right rallies to drown them out
By Mark Pygas

Sep. 4 2020, Updated 7:31 a.m. ET
A group of musicians has come up with a creative way to drown out the hateful rhetoric of far-right Danish politician Rasmus Paludan. Protest group Free Jazz Mod Paludan (FJMP) follows Paludan around Denmark and plays terrible jazz music wherever he goes.
Article continues below advertisement
Paludan is the leader of the far-right political party Hard Line. In 2019 he was convicted of expressing racist views, and later sentenced to a three-month prison term. Paludan has repeatedly stated that he wishes to ban Islam in Denmark.
And although the party doesn't seem to be taken very seriously, Hard Line almost won a seat in parliament during the last Danish election. That's probably why FJMP decided to begin following Paludan around the country. Paludan is known for organizing far-right demonstrations in areas large migrant populations.
Article continues below advertisement
Not that anyone can hear him, thanks to FJMP.
Article continues below advertisement
FJMP state on their Facebook page: "Free Jazz Mod Paludan – FJMP' is potentially Denmark's biggest band, which aims to accompany racist Rasmus Paludan around the country with free jazz accompaniments and improvisations. Everyone can be with except just him. He must not."
John Rasmussen, a member of the group, told VICE: "I'm of the opinion that rhetoric like his should not be ignored. You have to protest against it, but in a way that is not destructive and violent."
Article continues below advertisement
"This initiative fits that really well in that we simply try to make more noise than him. We just provoke Paludan as much as he provokes others. I want to make it very visible how destructive he is, and the louder we can play, the more attention we can draw to it. What he does is incredibly, incredibly evil."
The group's efforts have also raised around $10,000. All profits go to the charity Together WE PUSH, which "organizes help refugee families with children at the Danish deportation center Sjælsmark."