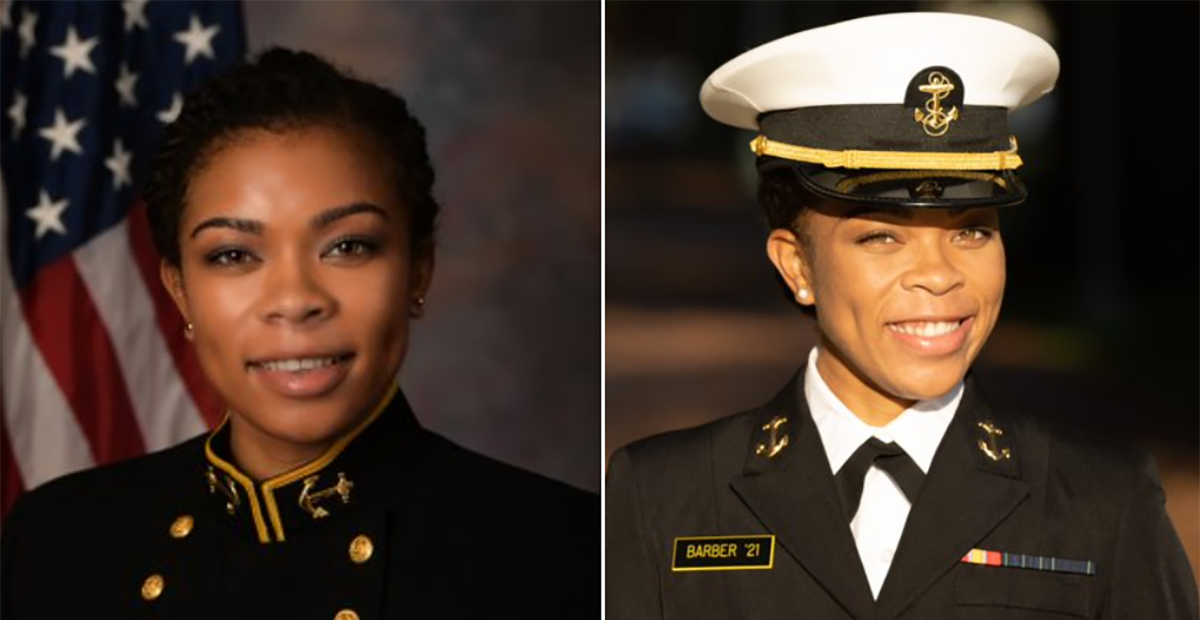 U.S. Naval Academy welcomes first Black woman brigade commander
By Mark Pygas

Nov. 20 2020, Updated 9:33 a.m. ET
The U.S. Naval Academy has announced that a Black woman will assume the top role of leading fellow students for the first time in history. Midshipman 1st Class Sydney Barber will take up the position of brigade commander starting in the spring semester, according to a press release.
Article continues below advertisement
"The brigade commander is the highest leadership position within the brigade, and is the only 'six striper'-- a reference to the collar insignia worn on the midshipman uniform, the rank of midshipman captain," the press release explains. "The semester-long position is currently held by Midshipman 1st Class Ryan Chapman and is selected through an application and interview process by senior leadership from the Commandant's staff."
Article continues below advertisement
Barber, originally from Illinois, is a mechanical engineering major and aspires to join the Marine Corps once her training is complete. "As a walk-on sprinter and hurdler of the Navy Women's Varsity Track and Field team, she has lettered all three years of competing and is a USNA record holder for the outdoor 4x400m relay," the pre release explains. "She is the co-president of the Navy Fellowship of Christian Athletes Club, secretary for the National Society of Black Engineers, and a member of the USNA Gospel Choir and Midshipman Black Studies Club. Barber served as the 13th company's executive officer this past Plebe Summer and currently serves as the brigade's 1st regiment executive officer."
"Earning the title of brigade commander speaks volumes, but the title itself is not nearly as significant as the opportunity it brings to lead a team in doing something I believe will be truly special," Barber said in a statement. "I am humbled to play a small role in this momentous season of American history."
Article continues below advertisement
Midshipman 1st Class Ryan Chapman added: "She is a catalyst for action, a visionary, a listener, a doer, and a person driven by compassion, by faith, by a fierce sense of passion and heart full of love. Sydney is the perfect person to lead the brigade."
Lt. Cmdr. Darby Yeager added: "Sydney stands out amongst her peers, for not only her exemplary record, but for her clear vision of how she intends to make the world a better place and her accompanying bias for action. We were incredibly proud to have Sydney represent the Naval Academy in her Truman Scholarship interview this year."