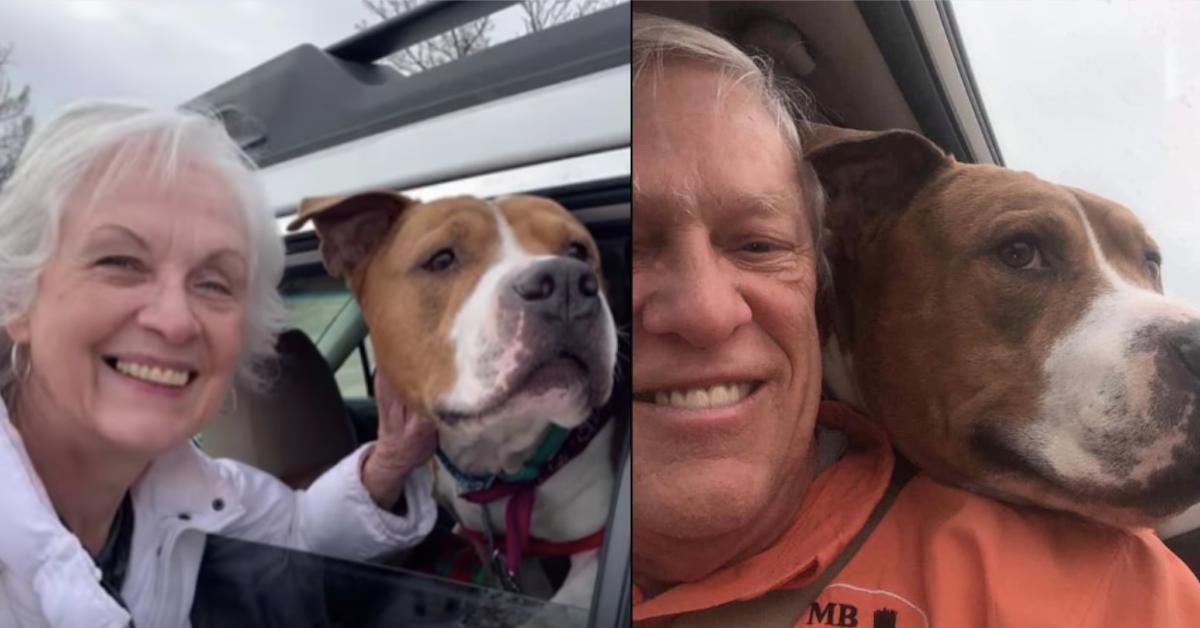 15 volunteers drove 2,000 miles to return a stolen dog to his owner in time for Christmas
By Robin Zlotnick

Dec. 27 2019, Updated 11:46 a.m. ET
What would be a better Christmas present than having your stolen dog returned to your family? Zeus the pit bull mix lives with his owners in Butte, Montana. Cassandra Rasmussen-Spraycar and her two daughters love Zeus to pieces. But tragedy struck when their family was robbed by a supposed "friend."
Article continues below advertisement
The robber took many of Cassandra's valuables, her wallet, money, etc. But the most precious thing they took was Zeus. They stole this family's dog, the furry member of their family. All hope seemed lost, but then, after two months of being missing, Zeus (and the robber) were found together in West Virginia. The thief was arrested, and Zeus ended up at the Kanawha-Charleston Humane Association.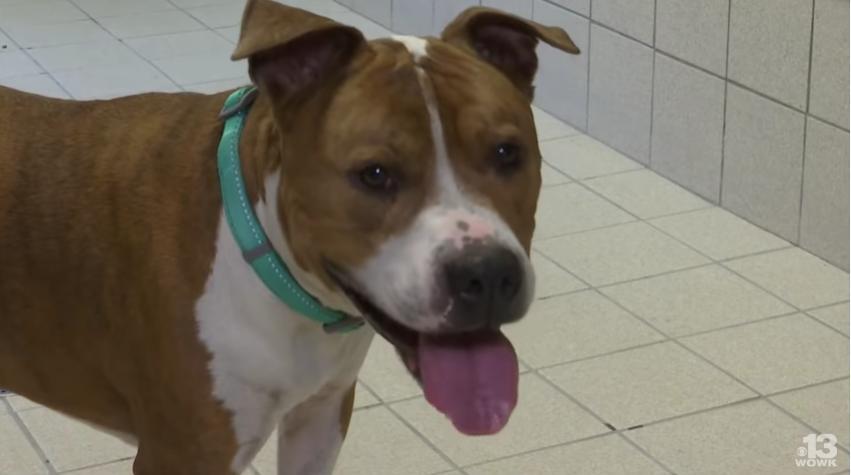 Article continues below advertisement
Look at that precious face. Zeus luckily had a microchip that quickly identified him as part of Cassandra's family... way across the country in Butte. The animal rescue video-chatted with Cassandra, who confirmed that Zeus was her dog.
Julie Hypes, an animal behavioral specialist who works at the Humane Association, told WOWK 13 News, "Since he had his FaceTime with his owner, he has been acting totally different, almost excited. He's been doing these twirls that he did not do before."
Article continues below advertisement
Zeus clearly recognized his family over video chat. But there was a problem. He was still 2,000 miles away from home, and pit bulls aren't allowed to fly on commercial airlines. Luckily, there are organizations across the country that set up caravans to transport dogs who need to make long trips. Many Paws Volunteer Transport was able to set up a relay of volunteers to drive Zeus home to Montana in time for Christmas.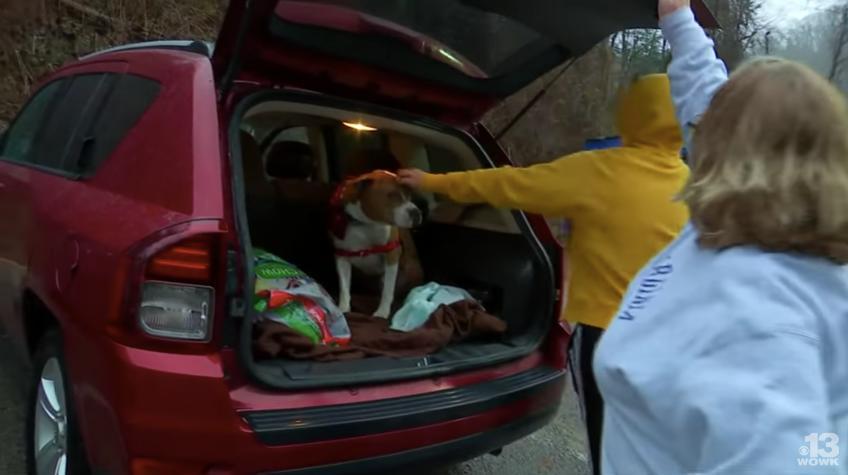 Article continues below advertisement
Fifteen drivers did driving shifts and handed Zeus off across nine different states over the course of four days. Many of the drivers took pictures of their journeys. Zeus seems to have a smile on his face the entire time. It's like he knew he was being taken home.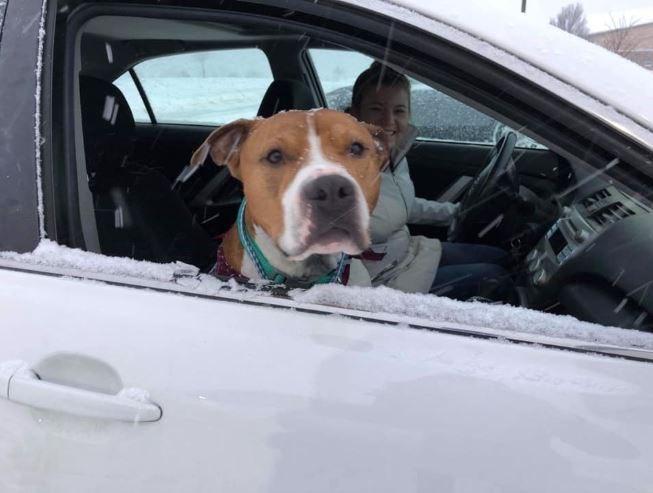 Article continues below advertisement
Zeus' reunion with Cassandra and her two daughters was perfect, and now the whole family is together for Christmas. Cassandra told WOWK 13 News, "I can't say thank you enough to everybody. I say it so many times every day — I'm trying to figure out another way to show my gratitude toward everybody. It's been insane, and I just want to say thank you."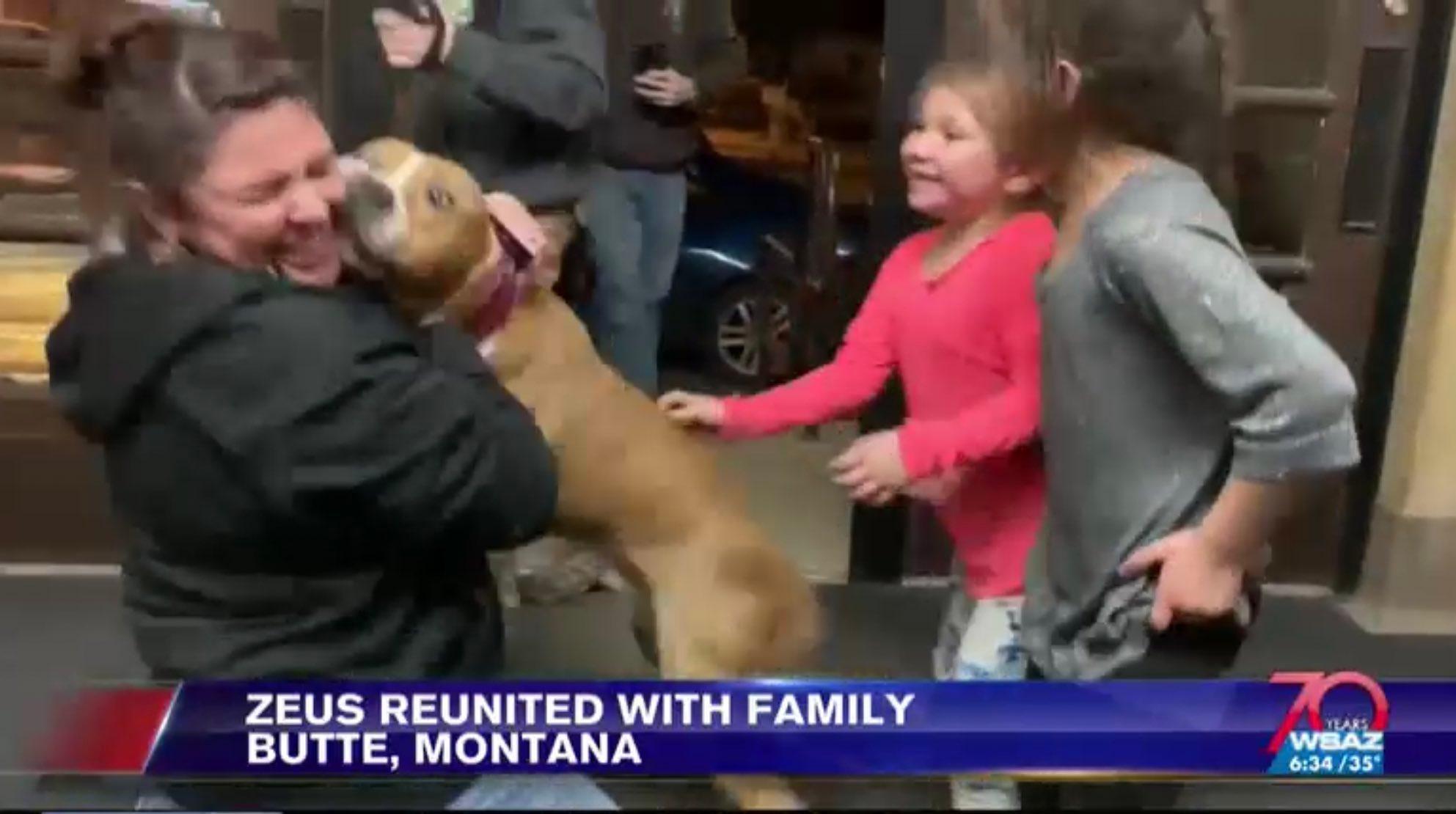 Article continues below advertisement
Zeus' story was posted on Twitter by @WeRateDogs, where it went completely viral. It has over 48,000 retweets, 250,000 likes, and thousands of comments, like, "Could you imagine being one of those volunteers and telling Zeus he's headed home?"
This story touched so many and inspired many to look into how they could become volunteer drivers for dogs in need. Many Paws Volunteer Transport is just one of many groups that are designed to help dogs get to where they need with the help of volunteers. They're always looking for applicants to join their team.
Article continues below advertisement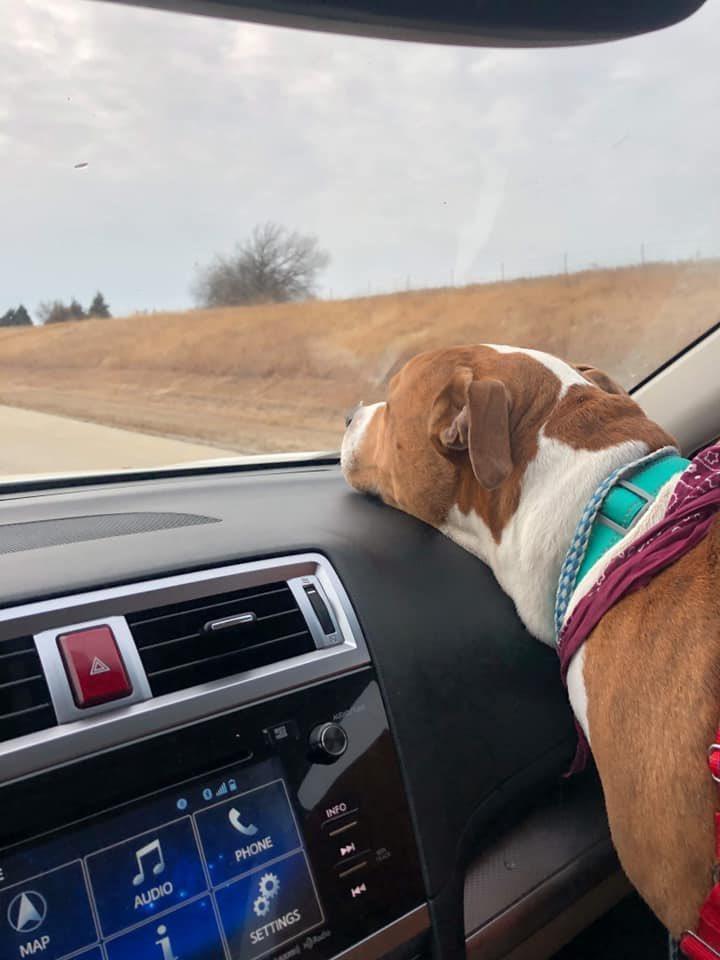 For a long time, it seemed like Cassandra and her daughters had lost Zeus forever. It was truly a miracle that he was recovered when he was, and quickly identified. Then, it was a whole 'nother miracle that so many people came together to make sure he was reunited with his family before the holidays.
You can't really overstate how important pets are in families' lives. They really are part of the family. And I bet more than anyone else, Zeus is ecstatic to finally be with the ones he loves.