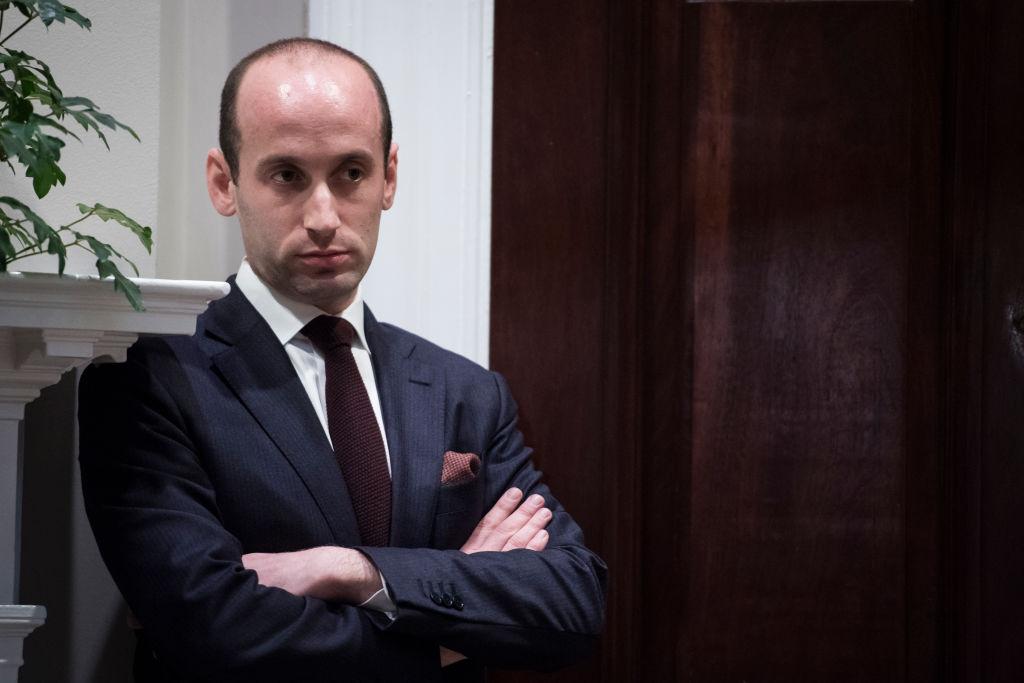 Leaked emails reveal Stephen Miller is just as racist as we thought
By Robin Zlotnick

Nov. 12 2019, Updated 3:49 p.m. ET
A new investigative report from the Southern Poverty Law Center's Hatewatch blog reveals that senior White House advisor Stephen Miller pushed a racist, white nationalist agenda, complained about the opposition to Confederate symbols after a mass shooting, and defended extremist immigration policies in a series of leaked emails. 
Article continues below advertisement
Miller sent the emails, which number around 900, to conservative news site Breitbart News between March 4, 2015, and June 27, 2016. According to Hatewatch, the emails "showcase the extremist, anti-immigrant ideology that undergirds the policies he has helped create as an architect of Donald Trump's presidency."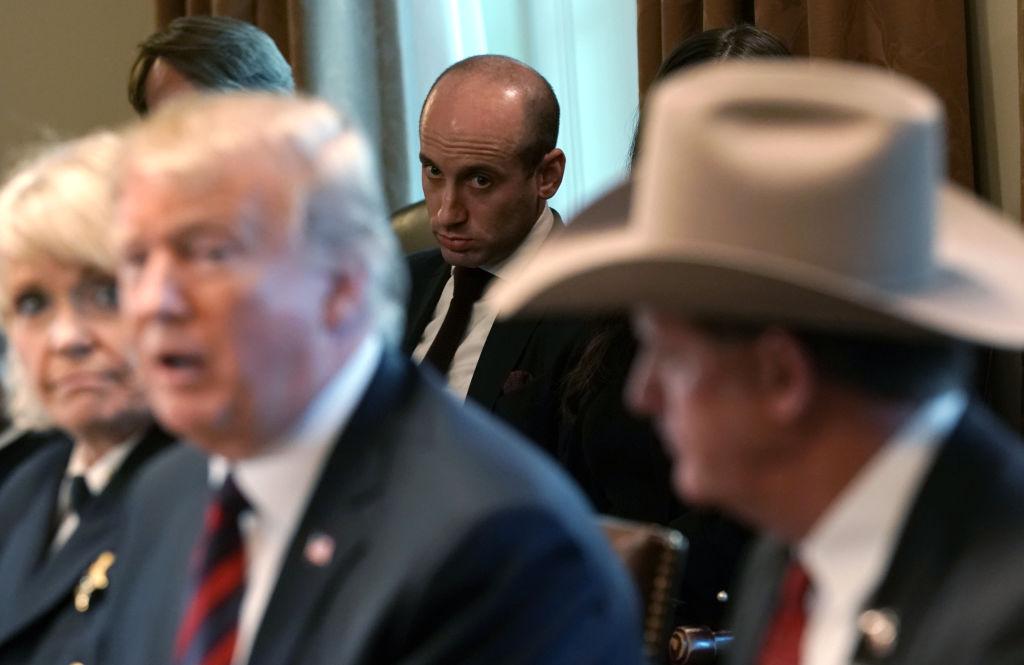 Article continues below advertisement
These policies include "setting arrest quotas for undocumented immigrants" in addition to the notorious "Muslim ban" and separating children from their families at refugee resettlement facilities. Out of the 900 emails reviewed by Hatewatch, a staggering number of them — over 80 percent — "relate or appear on threads relating to the subjects of race or immigration."
The "source material" in Miller's emails to Breitbart "includes white nationalist websites, a 'white genocide'-themed novel in which Indian men rape white women, xenophobic conspiracy theories, and eugenics-era immigration laws that Adolf Hitler lauded in Mein Kampf," according to Hatewatch. Let's take that again. Stephen Miller, a White House advisor and the member of a Jewish family, supported immigration policies celebrated by Adolf Hitler.
Article continues below advertisement
In his emails, Hatewatch writes, he comes across as almost obsessed with issues of race and immigration. When he talks about crime, he "focuses on offenses committed by nonwhites." When speaking about immigration, it is always in the terms of ending or severely limiting nonwhite immigration to the U.S. "Hatewatch was unable to find any examples of Miller writing sympathetically or even in neutral tones about any person who is nonwhite or foreign-born," they write.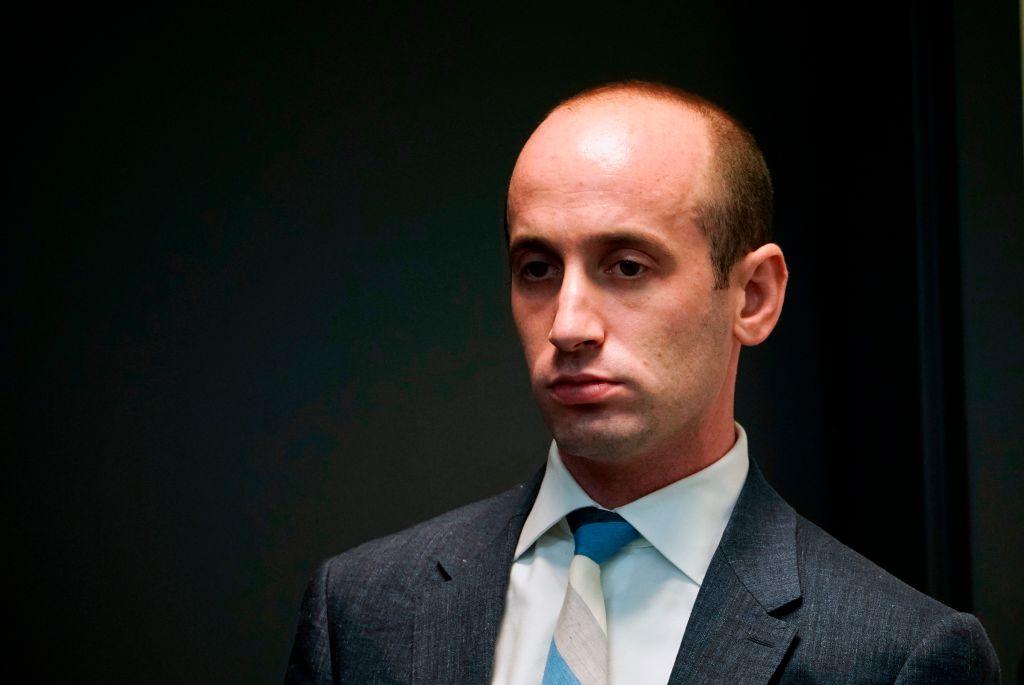 Article continues below advertisement
According to Hatewatch, Miller has always been secretive about his communications, perhaps because he recognized that others would see their contents as vile. The Washington Post reported in August that Miller rarely emails, preferring phone conversations instead. So how was Hatewatch able to gather all the emails they were?
Katie McHugh, who was an editor at Breitbart between 2014 and 2017, leaked Miller's emails to Hatewatch. HcHugh was fired from Breitbart in 2017 for posting anti-Muslim tweets and has since "renounced the far right." Miller wrote the leaked emails using a combination of his government email address when he was an aide to then-Senator Jeff Sessions and a personal Hotmail.com address that he used both before and after he started working for Trump. 
Article continues below advertisement
McHugh told Hatewatch that she was introduced to Miller in 2015 by Breitbart editors. It was understood that he would help guide the direction of her reporting. He would suggest stories that she cover or tell her how to cover them, and she would email him to gauge his opinion on others. McHugh told Hatewatch, "What Stephen Miller sent to me in those emails has become policy at the Trump administration."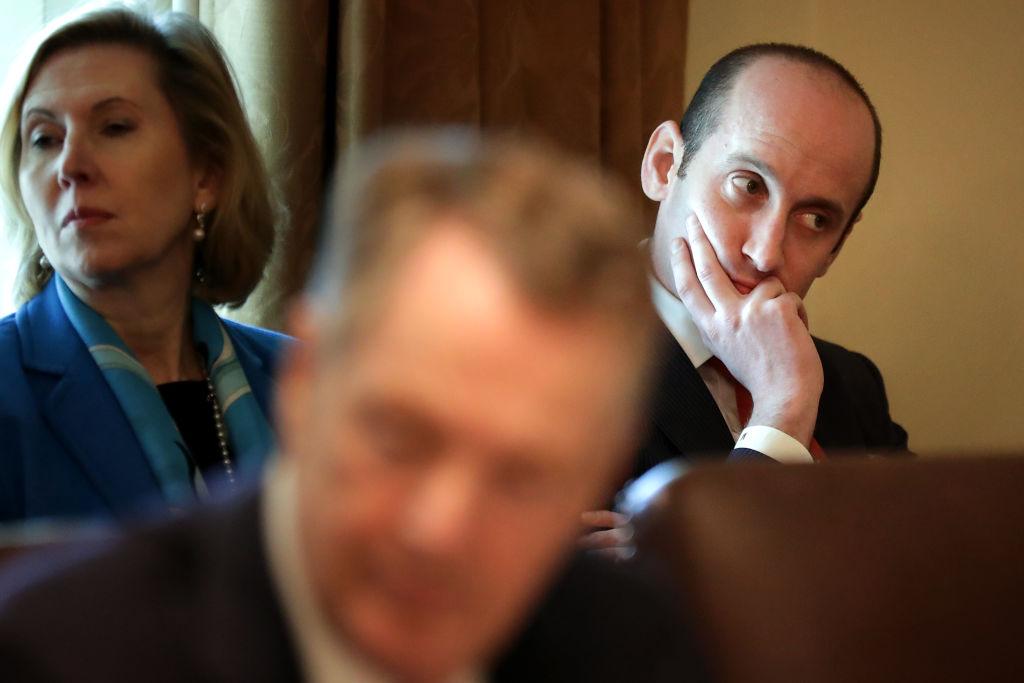 Article continues below advertisement
On October 23, 2015, McHugh started a conversation with Miller about whether or not Hurricane Patricia, which hit Central America, Mexico, and Texas, would drive a massive number of storm survivors from Mexico into the U.S. In response, Miller sent her a link to VDARE, a website founded by a white nationalist named Peter Brimelow. According to Hatewatch, "the website traffics in the 'white genocide' or 'great replacement' myth, which suggests that nonwhite people are systematically and deliberately wiping white people off of the planet."
On September 6, 2015, Miller suggested that Breitbart write about a racist French novel, The Camp of the Saints, which is popular among white nationalists and neo-Nazis because it propagates the myth of "white genocide." Eighteen days after Miller's email, Breitbart ran a story referencing the novel. 
Article continues below advertisement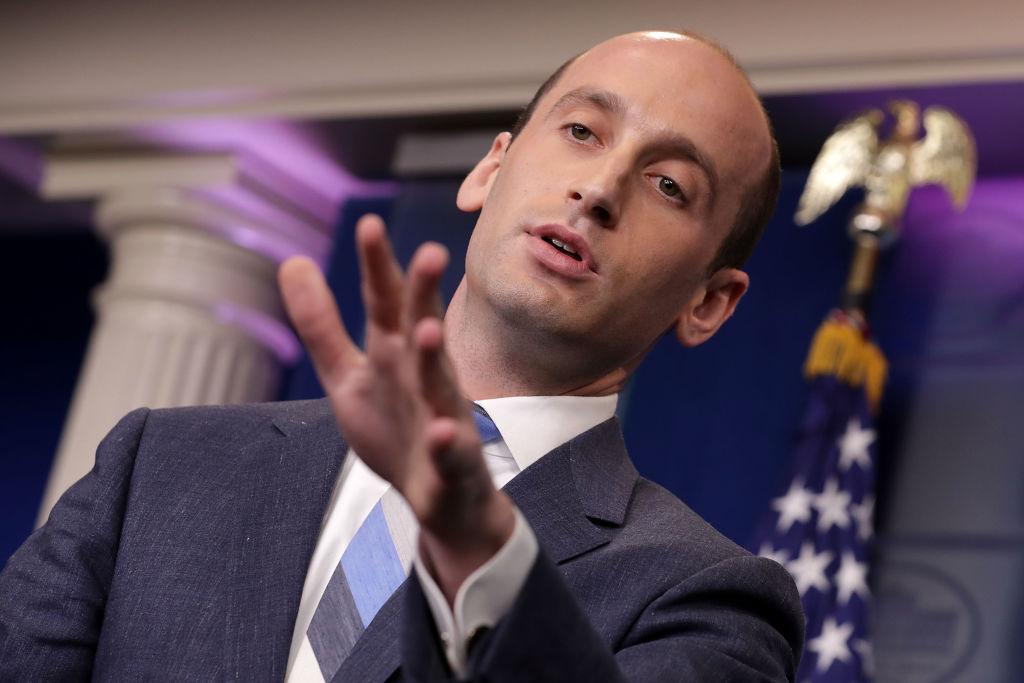 Notably, Stephen Miller emailed McHugh on June 23, 2015, days after Dylann Roof murdered nine black people in a church in Charleston, South Carolina, with the subject line "defies modern comprehension." In the email, he lamented the fact that retailers began pulling products displaying the Confederate flag from their stores and websites. 
Article continues below advertisement
Stephen Miller seems single-minded in his racism and white nationalism. In these emails, he repeatedly cites and uses language similar to that on discredited white nationalist websites and continually references books written by and policies held by notorious racists. In the past, Miller has also associated with alt-right leader Richard Spencer. 
Miller has — until now — slyly slipped through the cracks when it has come to corroborating his extremist views, but these 900 leaked emails are damning. At least they should be. The White House has yet to respond to Hatewatch's report.