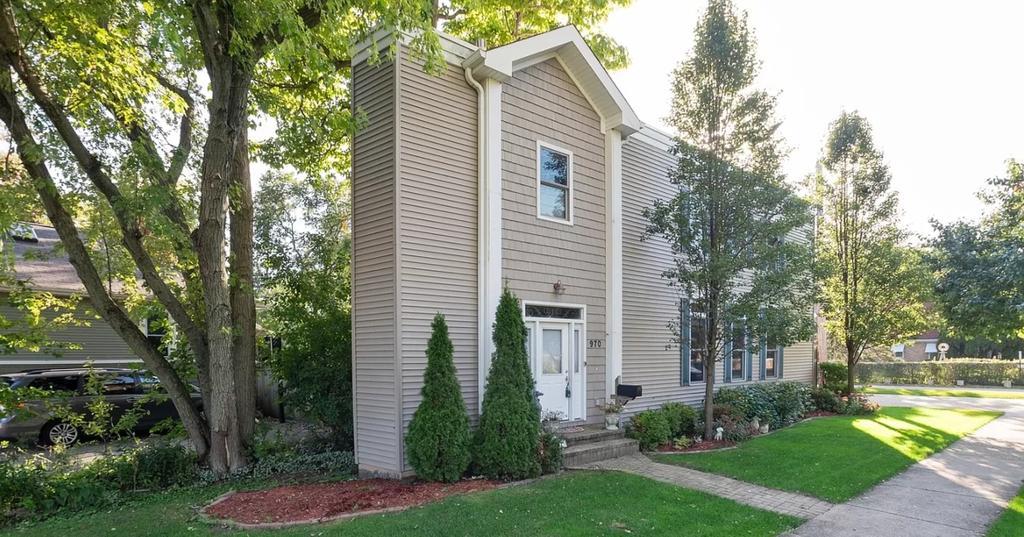 This 'skinny' house has gone viral because of its oddly shaped proportions
By Gabrielle Bernardini

Aug. 12 2020, Updated 3:19 p.m. ET
Aside from viral dances and lip-sync videos, TikTok has become a social media space where individuals are able to find interesting lifestyle hacks, participate in challenges, and discover cool and exciting things.
Most recently, a house went viral, not because of its grandiose size or location, but due to its unusual "skinny" shape. Keep reading to find out more about TikTok's skinny house.
Article continues below advertisement
A video of a "skinny" house went viral on TikTok.
TikTok user @eli.korn uploaded a clip of this oddly shaped house, which has since garnered 1.1 million views. But, before becoming known as the "skinny house," the home was already somewhat famous in its town of Deerfield, Ill. According to NBC, the suburban Chicago home is known as the "pie house" because it's shaped, well, like pie. The house is narrow on one end and wider on the other.
Article continues below advertisement
However, this home is not as "skinny" as it may seem. The listing agent posted that the house is "larger than appears" and is more than 1,600 square feet.
According to the Zillow listing, the home features two bedrooms, three bathrooms, and a finished basement.
The listing agent wrote that this home would be perfect as an investment property, for first time home owners, or for empty nesters looking to downsize. Unfortunately, if you had any interest in purchasing this home for $260,000, it was sold on Aug. 6.
Well, the new residents may have a few visitors outside of their tiny home as this house has gotten a ton of reactions from social media users.
Article continues below advertisement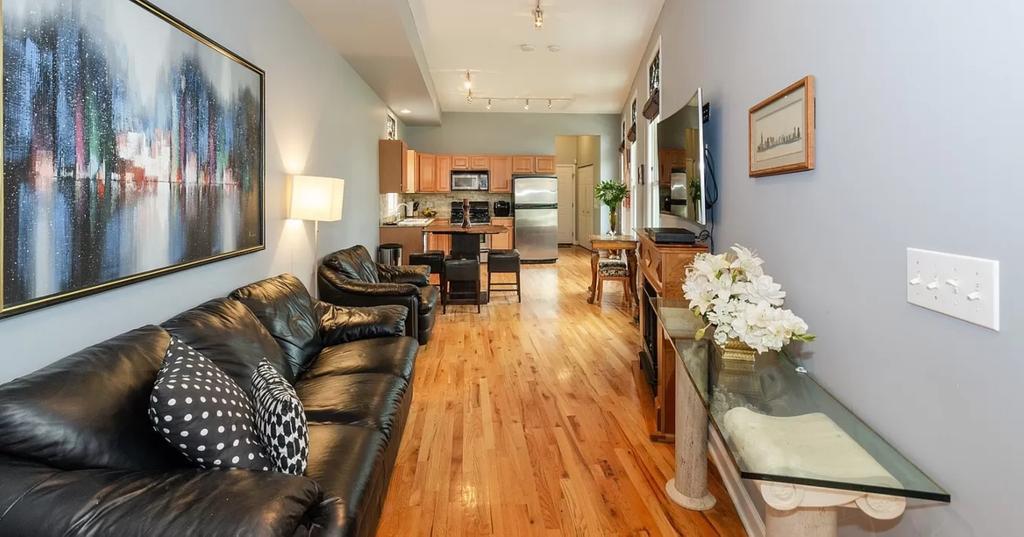 TikTok users react to the viral "skinny" house outside of Chicago.
After the home went viral on TikTok, many flocked to see the video of the home's unusual proportions. Of course, users couldn't contain themselves and needed to comment about what they saw.
"How does someone live there," one person questioned. Another wrote, "That's not a house that's a hallway."
Article continues below advertisement
Though it may seem tiny from the outside, the photos on Zillow showed that the home does seem quite spacious. It features an open concept kitchen, with light wood cabinets. It also has a pretty sizable principal bedroom suite with a large bathroom. Although the house may seem small at first glance, it's definitely deceiving. Not only that, but it's designed to get plenty of light, making it appear even larger.
Honestly, for $260,000, it's not a bad deal for a house, whether it's a "skinny" house or not. We guess the lesson here is, "Don't judge a book by its cover." Or rather, "Don't judge a house by its weird facade."