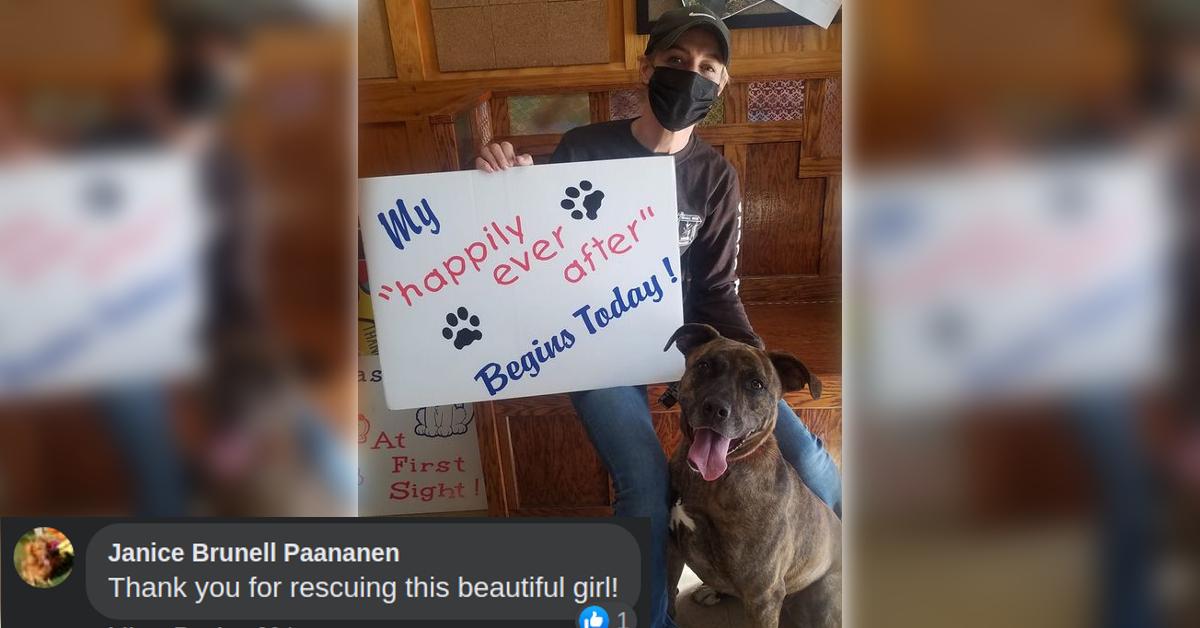 Dog overjoyed after finally being adopted after 842 days in shelter
By Mustafa Gatollari

Nov. 30 2020, Updated 10:01 a.m. ET
Animal shelters all across America are filled with pets who are waiting for a family to take them in and care for them but the sad reality is that even though there are some 4,000 no-kill shelters in the United States today, there are still almost just as many ones that euthanize animals: 3,500 to be exact.
Article continues below advertisement
Thankfully, Mia was housed at the Ashtabula County Animal Protective League in Ashtabula, Ohio. The shelter does not euthanize animals and provides long-term care for pets like Mia who've been given up by families who are unable or unwilling to further provide care for a pet.
Mia, unfortunately, was one of those dogs.
The pit bull mix was described as having a "silly personality" with a few personality quirks: she only likes hanging out with particular other dogs and only has an affinity for males.
It was also important that whatever family was interested in adopting Mia had an active lifestyle.
Article continues below advertisement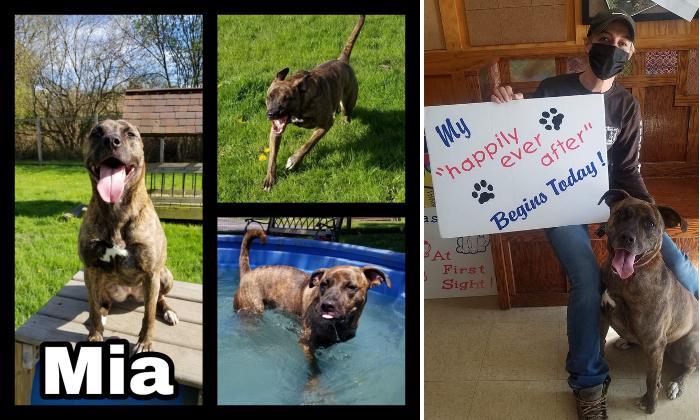 Mia loves going on leashed walks after she's able to run off her elation of going outside. She may seem like a tall order: most people want to hear that whatever animal they're going to adopt is going to be a breeze and chill to take care of, but Mia found it particularly difficult to find a home.
Article continues below advertisement
That is, until a family fell in love with her and were stoked to welcome them into their home. The Ashtabula shelter wrote on its Facebook page: "This beautiful girl spent 842 days in our shelter but today is Mia's day!! She was so happy to head home with her new mom. It takes a very special family to give long term dogs a home!! We thank you for taking a chance with our Mia!! Happy Adoption Day!!"
Article continues below advertisement
They posted a photo of Mia (who was all smiles) with her new Mama. The photo racked up a ton of likes and comments from folks who were happy that the no-kill shelter was able to place the happy pit mix. One Facebook user, posted a meme that highlights some little known facts about dog adoption.
Article continues below advertisement
The meme reads, "Adopted dogs take 3 days to decompress, 3 weeks to start to know your routine, and 3 months to start to feel at home. Give them that chance."
Rescuedogs101 echoes that "3-3-3" rule, with other blogs stating that it could take up to six months for a dog to adjust to a new home.
If you're thinking of getting yourself or a loved one a pet during this Holiday season, consider adopting one from a local shelter. There are plenty of reputable websites too that can help you narrow down your search, like adoptapet.com. There are plenty of puppers and kitties out there who are just like Mia that are in need of a loving home. Thankfully, she was housed in a no-kill shelter and although it took a while, she got her happy ending, and so did her new family.