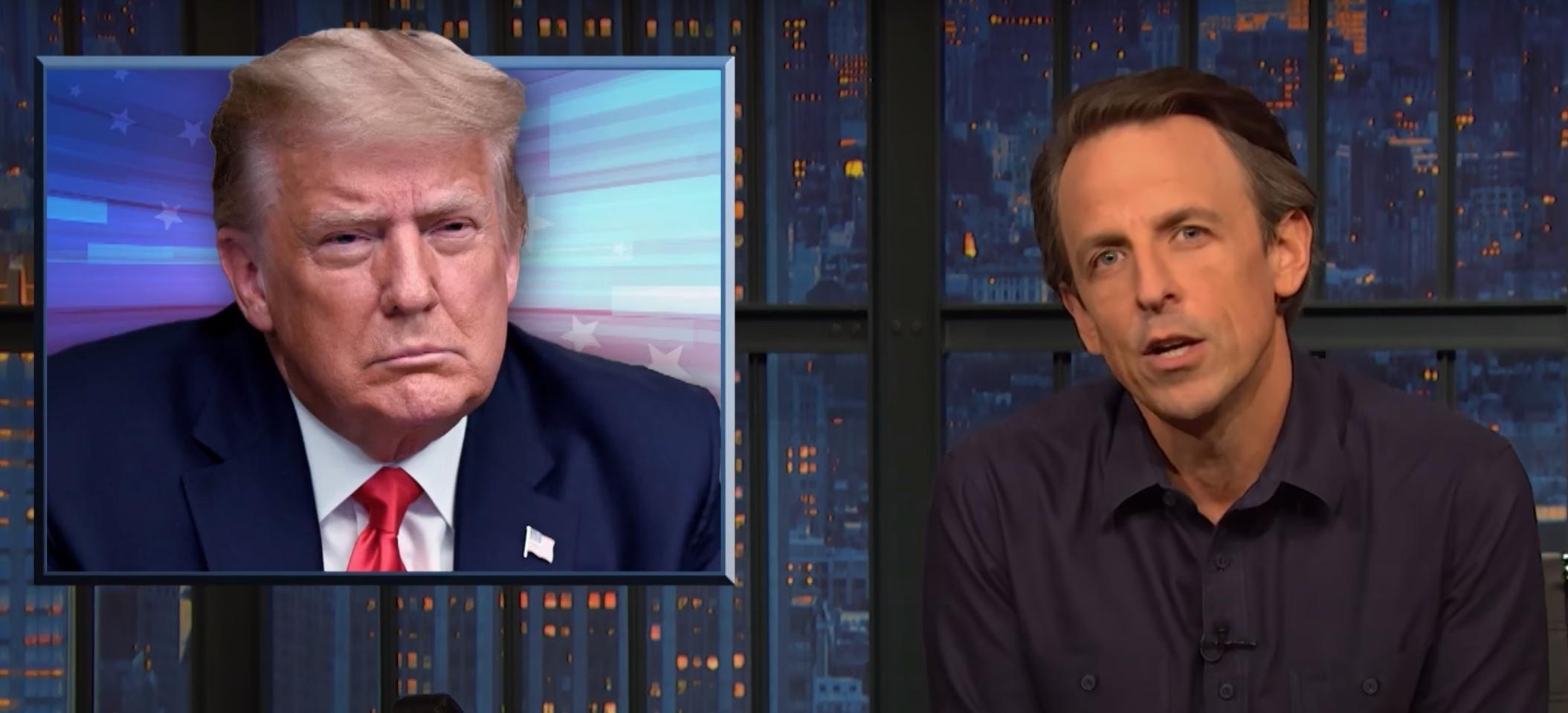 Seth Meyers targets Trump's claim that he's 'worked harder' contesting election than 'ever in [his] life'
By Mark Pygas

Dec. 8 2020, Updated 11:32 a.m. ET
Late Night host Seth Meyers has highlighted the irony of President Donald Trump's claiming that he's "worked harder in the last three weeks than I have in my life." Since the race was called for President-Elect Joe Biden, Trump has been contesting the result, claiming without evidence that widespread voter fraud took place.
Article continues below advertisement
"I've probably worked harder in the last three weeks than I have in my life," Trump said at a rally in Georgia over the weekend. "Doing this. They say that if you win Florida and if you win Ohio, in history you've never lost an election. This has got to be the first time…but truth is they were right, we've never lost an election. We're winning this election."
During Monday's episode of Late Night with Seth Meyers, the host slammed this claim, saying:
"If the hardest you work is the three weeks after you were fired, that might be why you were fired. But yeah, no, you're working harder now. You can't be bothered to show up to meetings or negotiate with Congress or tell people to wear masks, but you'll call into every state legislative hearing in the country on speakerphone like a celebrity getting paid to leave voicemails for fans."
Article continues below advertisement
"I'm sure an exhausted nurse working a double shift on a COVID ward was psyched to hear the President bragging that he's working double shifts scream-tweeting at Fox News and sending his maskless gargoyle lawyer to spray COVID spittle at local elected officials while riding shotgun with accomplices too loony for the Joker."
Meyers concluded: "Honestly, one of the most soul-crushing things about Trump's rally on Saturday — aside from his lies about the election and claiming the pandemic was almost over — was just the realization that he's never ever going to stop doing these. He's gonna keep touring, like Billy Joel if 'Piano Man' was a song about how Hillary Clinton should be in jail. Twenty years from now, a 94-year-old Trump will be clinging to a podium in Tallahassee dancing to 'YMCA' and rambling about old celebrities no one remembers."
Article continues below advertisement
You can watch the full clip below.