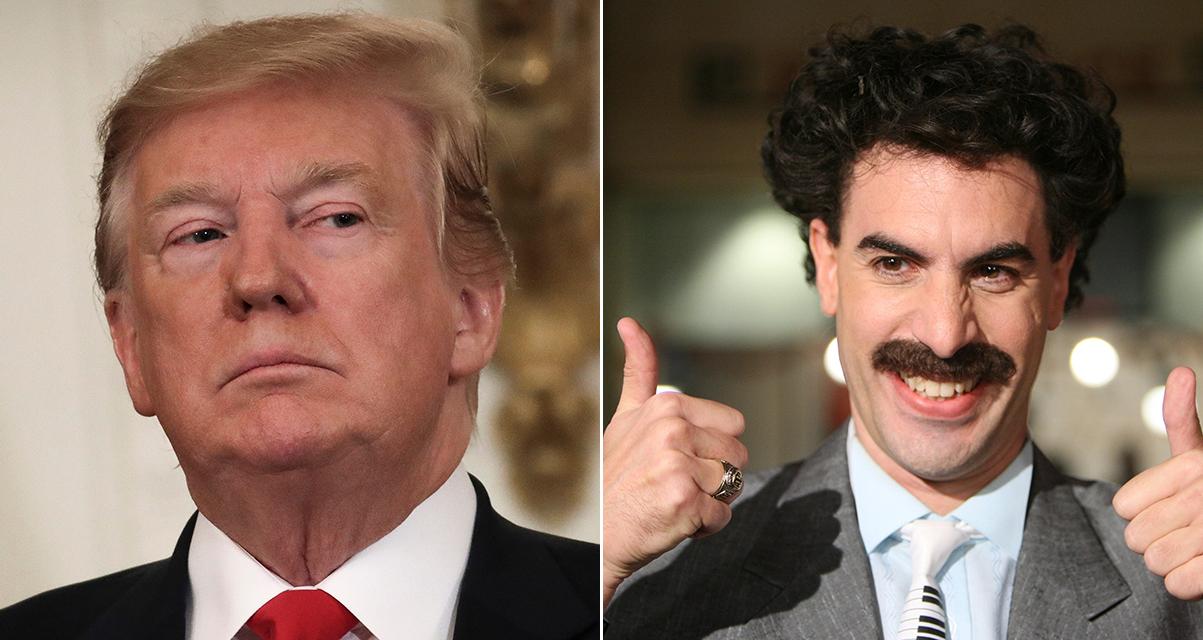 Sacha Baron Cohen fires back after Trump calls him 'phony' and 'creep'
By Mark Pygas

Oct. 26 2020, Updated 8:41 a.m. ET
Borat 2, which sees Sacha Baron Cohen come back as the fictional Borat Sagdiyev, has caused plenty of controversy in recent days. Borat Subsequent Moviefilm features a lengthy scene in which Trump's personal attorney, Rudy Guiliani, is filmed in a compromising situation with Borat's daughter, Tutar.
Article continues below advertisement
In a series of tweets, Giuliani wrote: "The Borat video is a complete fabrication. I was tucking in my shirt after taking off the recording equipment. At no time before, during, or after the interview was I ever inappropriate. If Sacha Baron Cohen implies otherwise he is a stone-cold liar."
"This is an effort to blunt my relentless exposure of the criminality and depravity of Joe Biden and his entire family. Deadline Hollywood reports CAA had a distribution screening in September where there was no mention of the scene holding any importance."
Article continues below advertisement
And now, President Donald Trump has expressed his views about the scene.
"I don't know what happened. But years ago, you know, [Sacha Baron Cohen] tried to scam me and I was the only one who said no way," Trump told journalists on Friday. "That's a phony guy and I don't find him funny ... To me, he's a creep."
Article continues below advertisement
Cohen heard Trump's response and took to social media to respond.
"Donald—I appreciate the free publicity for Borat," Cohen wrote in a tweet. "I admit, I don't find you funny either. But yet the whole world laughs at you. I'm always looking for people to play racist buffoons, and you'll need a job after Jan. 20. Let's talk!"
Article continues below advertisement
As you can imagine, Cohen's response attracted a lot of responses. "Dang, Trump calling Borat a creep is the mother of all ironies," one user wrote.
Article continues below advertisement
While another added: "I love Borat...but I really don't see how Trump is racist. He can be called a lot of things but how has he done anything racist?"