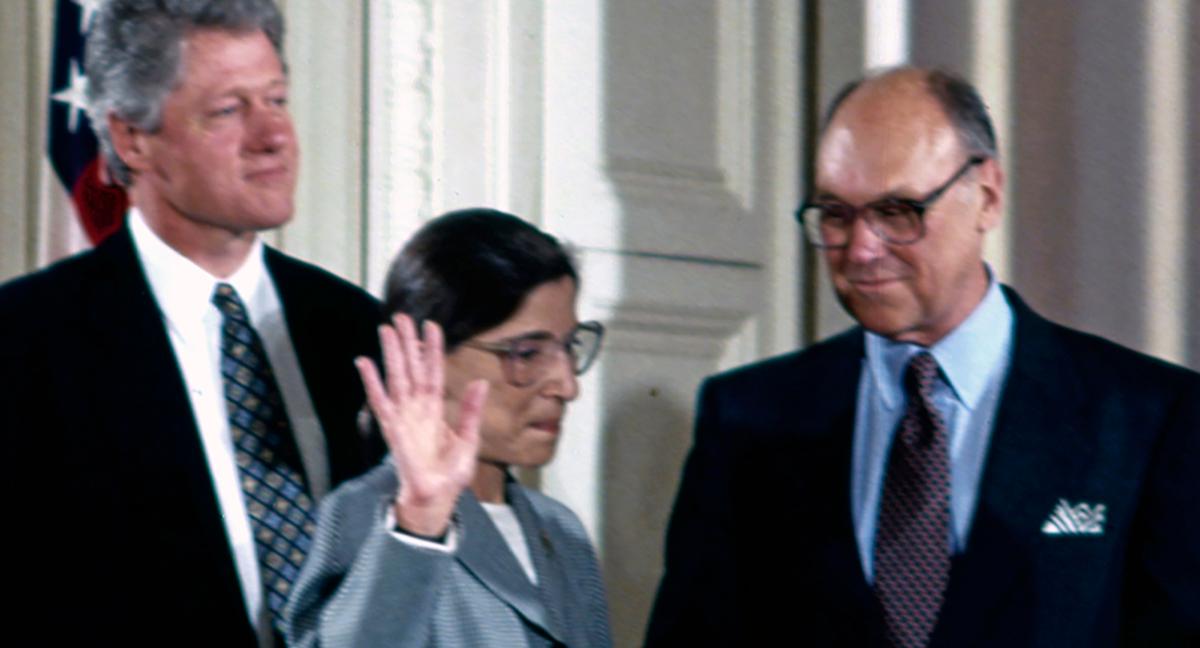 Resurfaced love letter from Ruth Bader Ginsburg's husband goes viral
By Mark Pygas

Sep. 21 2020, Updated 9:37 a.m. ET
On Friday, Justice Ruth Bader Ginsburg, who had served on the United States Supreme Court since 1993, passed away after a battle with pancreas cancer.
Article continues below advertisement
Ginsburg had a massive impact on the rights of women and minorities, leaving many mourning her passing. As part of that process, a recording has resurfaced of Ginsburg reading a letter from her late husband, Martin Ginsburg.
Martin, her husband of 56 years, died in 2010 at age 78 after battling cancer. In an interview with NPR in 2016, the Supreme Court Justice read a latter that Martin wrote for her from his hospital bed in the year he dead.
Article continues below advertisement
"I found this letter in the drawer next to Marty's bed in the hospital," Ginsburg explained. "It reads: My dearest Ruth, you are the only person I have loved in my life. Setting aside a bit parents and kids, and their kids. And I have admired and loved you almost since the day we met at Cornell some 56 years ago."
Article continues below advertisement
"He was wrong at 56. It was nearly 60 years," Ginsburg noted.
She continued reading: "What a treat it has been to watch you progress to the very top of the legal world."
"I will be in Johns Hopkins Medical Center until Friday, June 25th, I believe," the letter continues. "And between then and now, I shall think hard on my remaining health and life, and consider on balance the time has come for me to tough it out or to take leave of life because the loss of quality now simply overwhelms. I hope you will support where I come out, but I understand you may not. I will not love you a jot less."
Article continues below advertisement
Unsurprisingly, the touching letter prompted quite the response on social media.
"Ruth and Marty's marriage has always been goals to me," one user wrote. "Strong willed, ambitious women are always being told to settle for mediocre because we are emasculating in relationships. 'Just be grateful for any man willing to endure you.' But Ruth and Marty crushed it."
Article continues below advertisement
While another added: "Knowing RBG was as fiercely loved in her private life as she was by the public has lifted my spirits on this shitty day. I'm glad she & Marty are reunited."