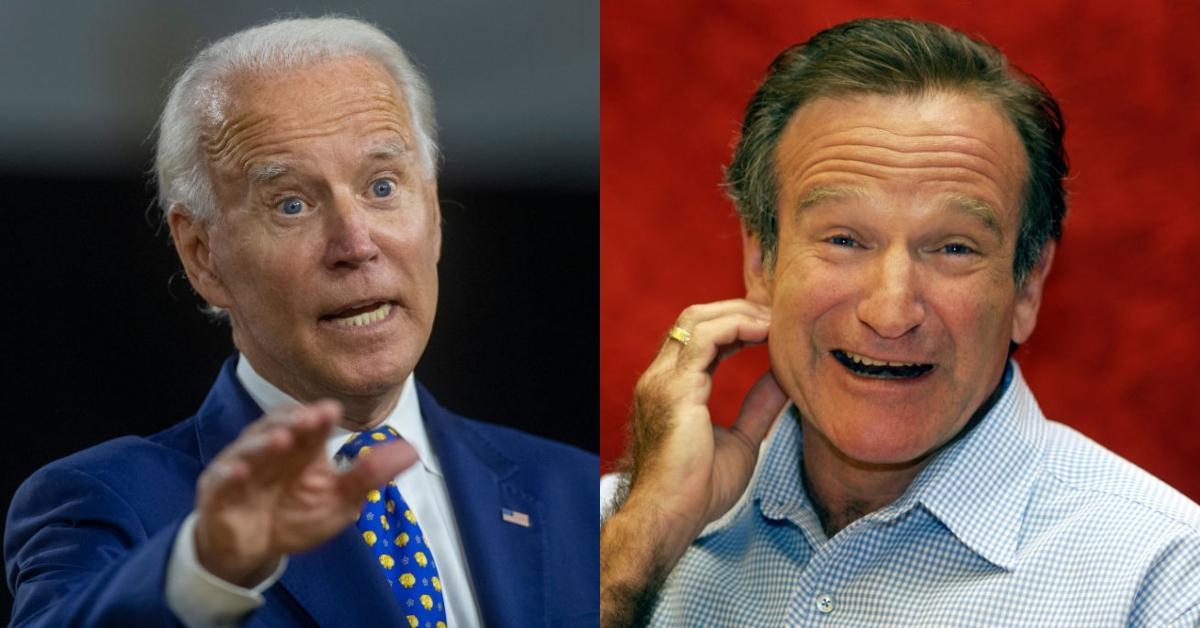 Robin Williams' old bit about Joe Biden makes us wish he had created Trump material
By Mustafa Gatollari

Aug. 10 2020, Updated 6:59 a.m. ET
It seems that Joe Biden may be our only hope against Donald Trump in the 2020 election, but that isn't to say that he doesn't have a seriously terrible habit of rambling. Recently, the former VP went on a questionable tangent which implied that — unlike the Latin American community — the Black community "lacks diversity," according to NBC, which garnered tremendous controversy. And although he apologized for his comments, listeners were angry and very confused.
Article continues below advertisement
This isn't an isolated example of the former VP running his mouth, as the Democratic presidential candidate has amassed a reputation for doing so over the last several years. In fact, it inspired an 11-year-old Robin Williams clip about Joe Biden's incessant rambling to resurface from 2009, and TBH, it's incredibly relevant.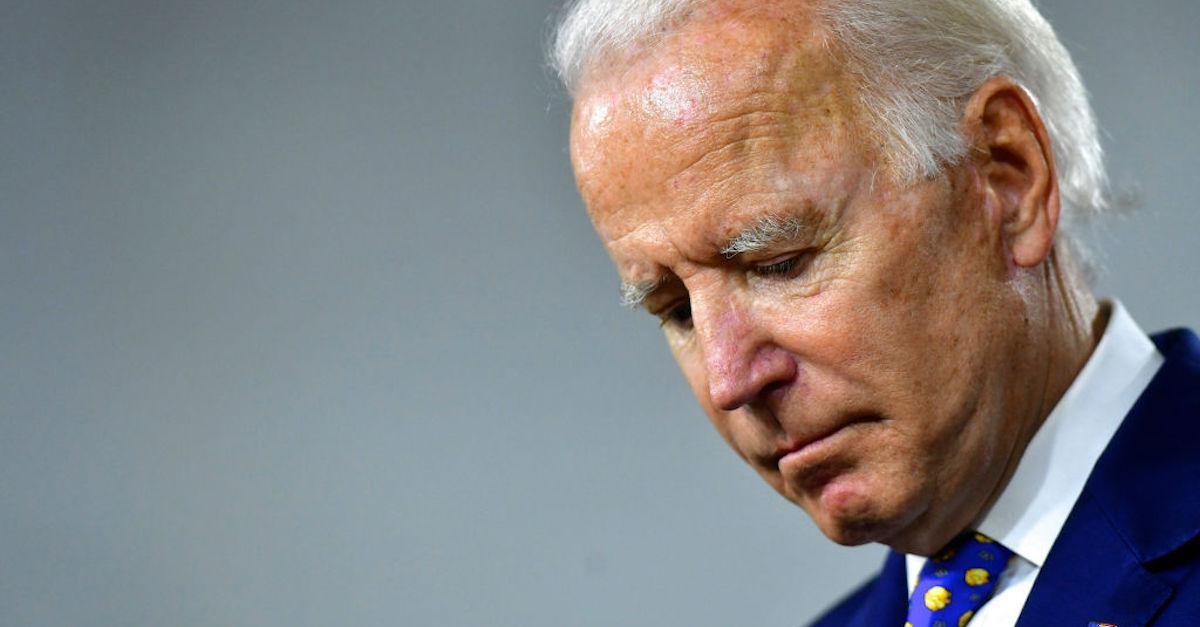 Article continues below advertisement
Robin Williams' "rambling Joe Biden" clip came from a 2009 HBO special.
Only five years before the late Williams passed away, he did an HBO special about how "we still have great comedy out there," and he proceeded to use "rambling Joe Biden" as his first example. At the time, Biden was Vice President to Barack Obama, but in light of Biden's latest, um, "slip-up," the clip has become relevant once again ... and as you could imagine, it's gone totally viral on Twitter.
In classic Robin Williams fashion, the 30-second video clip certainly isn't "politically correct" in any way, shape or form, however, many have re-posted it anyway, finding it to be seriously applicable to the Democratic candidate's latest controversy.
"There's always ramblin' Joe Biden... what the f--k. Joe says s--t that even people with [Tourette syndrome] go, 'No,'" the comedian said in his stand-up routine.
Article continues below advertisement
Williams continues the bit, essentially comparing Biden to some sort of drunk uncle, implying that the politician needs a little bit of extra guidance when he goes off on these horrendous and seemingly incoherent tangents. Take a look at the clip below if you haven't already watched it.
Article continues below advertisement
Twitter is losing it over Williams' old bit.
Not only is Williams' bit about Biden rambling seriously fitting — especially now in 2020 — but it's also bringing fans back to the good old days of Williams' incredible stand-up sets. Twitter user @RonmTwit said, "Very funny and right on. Robin Williams -- Rest in Peace," while @christinarn1 said, "I would have loved to hear him now with all the crazy stuff Biden is saying. He would of had enough material for years!"
Check out what Twitter is currently saying about Williams' resurfaced clip below, and try not to shed a tear out of missing the legendary comic. The comments are simultaneously hilarious and somewhat bittersweet.
Article continues below advertisement
It goes without saying that Williams will forever be remembered as a comedy icon, and it's shocking to see how his old bits have held up. The 2020 election certainly would have sparked a ton of material for the late comedian. We can only imagine what he would have had to say about our current president.