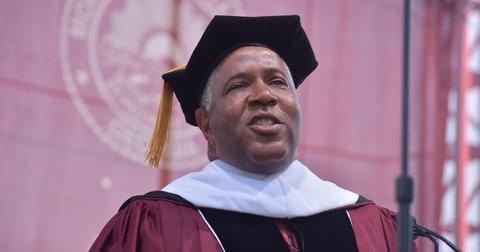 Billionaire Robert F. Smith pledges to pay off student loans of an entire graduating class and their parents
By Mark Pygas

Updated
Back in May, billionaire Robert F. Smith made headlines when he pledges to pay off the entire Morehouse College class of 2019's student-loan debt. Now the chairman and CEO of the Austin, Texas-based private-equity firm Vista Equity Partners is making headlines again after a further pledge to also pay off the education loans of the students' parents. 
In a press release made on September 20, the historically black college announced that the $34 million gift to Morehouse's new Student Success Program will be used to pay off the student loans of the 400 Morehouse students who graduated in May, almost all of who are black males, as well as any education loans owed by their parents and legal guardians.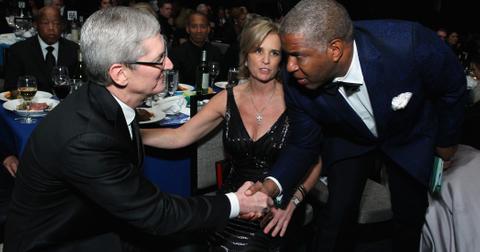 "This liberation gift from Robert Smith — the first of its kind to be announced at a graduation in higher education —will be life-changing for our new Morehouse Men and their families," Morehouse College President David A. Thomas wrote in a statement. 
"It is our hope that our graduates will use their newfound financial freedom to pursue their career goals, to lead and serve the community, and to remember the spirit of the gift given to them by paying it forward to support the education of future classes of Morehouse Men." 
Smith first announced the gift back in May, but back then, only the students believed they were going to benefit: "My family is going to create a grant to eliminate your student loans," Smith said during his speech at the ceremony. "You great Morehouse men are bound only by the limits of your own conviction and creativity."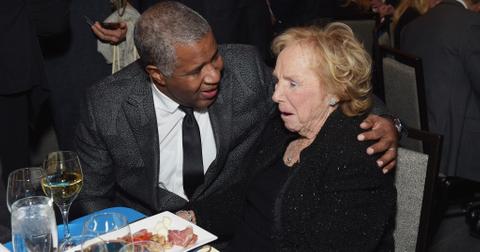 According to the Bloomberg Billionaires Index, Smith is the 285th richest person in the world, with a net worth of $6.08 billion. He made his fortune when he founded Vista Equity Partners, a private equity firm with $56 billion in assets under its management. 
Smith explained to Insider why he decided to extend the gift:
"With the Student Success Program in place, there is a model for all colleges and universities, starting with Morehouse and HBCUs, to receive gifts from alumni and other supporters that can offset the burden of student loans and give students the freedom to pursue their dreams, the capital to invest in the economic growth of their families and the time that they can give back meaningfully to strengthening their communities."
Morehouse College wrote in a tweet: "Thank you to Robert F. Smith, the Founder, Chairman & CEO of Vista Equity Partners, and his family who have donated $34 million to the new Student Success Program to pay off the loans that students and parents of the Class of 2019 accumulated to fund a Morehouse education."
Unsurprisingly, people were pretty pumped about the gift. "Very proud to be a Morehouse parent," one user wrote. 
Another added: "Yes, thank you for such an impactful and inspirational act that will benefit so many, directly and indirectly."