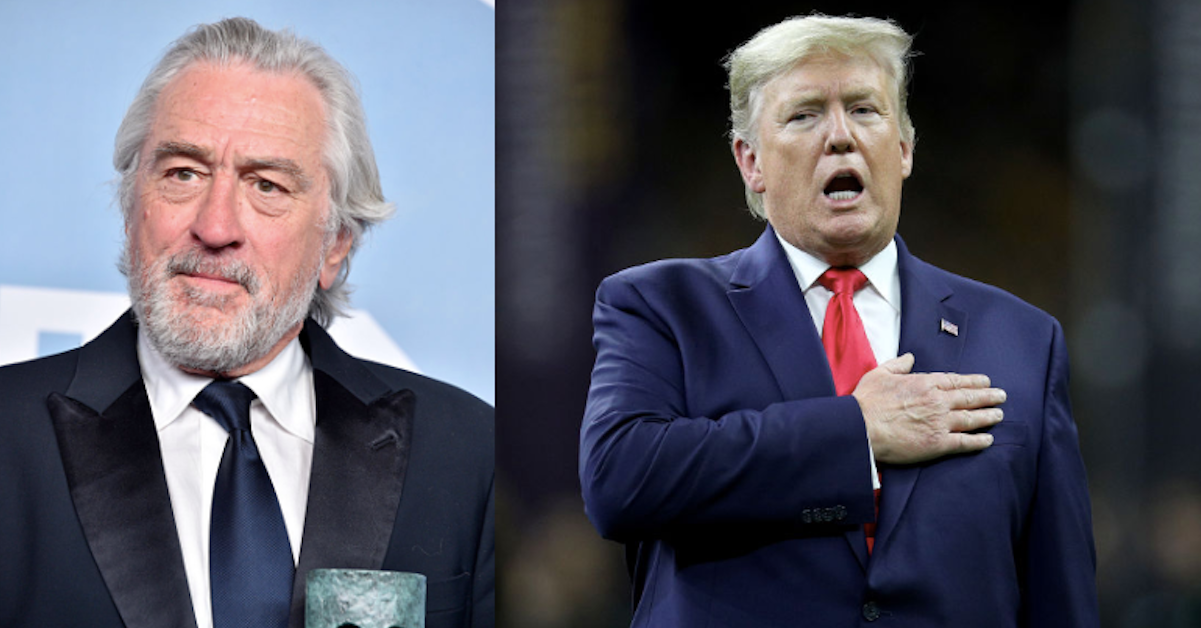 Robert De Niro blasts Trump's "abuse of power" in SAG award acceptance speech
By Robin Zlotnick

Jan. 21 2020, Updated 11:19 a.m. ET
Robert De Niro has been a longtime vocal critic of Donald Trump, and he recently used his platform as the recipient of the Lifetime Achievement Award at the SAG Awards to criticize what he views as a "blatant abuse of power" in the White House. Fellow actor and active political activist Leonardo DiCaprio presented him with the award.
Article continues below advertisement
In speaking about SAG-AFTRA, De Niro said, "Political leaders who support unions are more likely to support [the] Affordable Care Act, equitable taxes, humane immigration regulations, a safe environment, a diverse citizenry, reproductive rights, sensible gun control, and fair wages and benefits. We owe them our support, and we owe them our vote."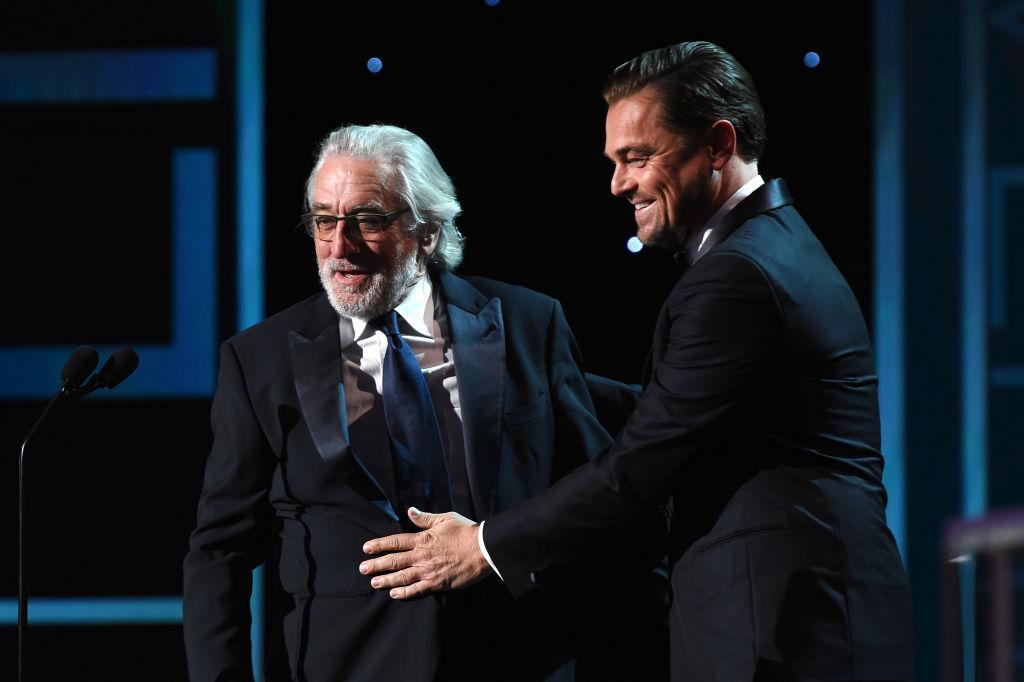 Article continues below advertisement
De Niro went on to acknowledge that some people in the room would rather he not "get into" politics in his speech, "but," he said, "we're in such a dire situation that's so deeply concerning to me and to so many others. I have to say something." He then went on to quote what he told Variety magazine.
"There's right and there's wrong, and there's common sense, and there's abuse of power. And as a citizen, I have as much right as anybody — an actor, an athlete, a musician, anybody else — to voice my opinion. And if I have a bigger voice because of my situation, I'm going to use it whenever I see a blatant abuse of power."
Article continues below advertisement
He didn't call Trump out by name, but the room cheered. They knew what he was talking about. And this is far from the first time Robert De Niro has used his voice to admonish the current administration.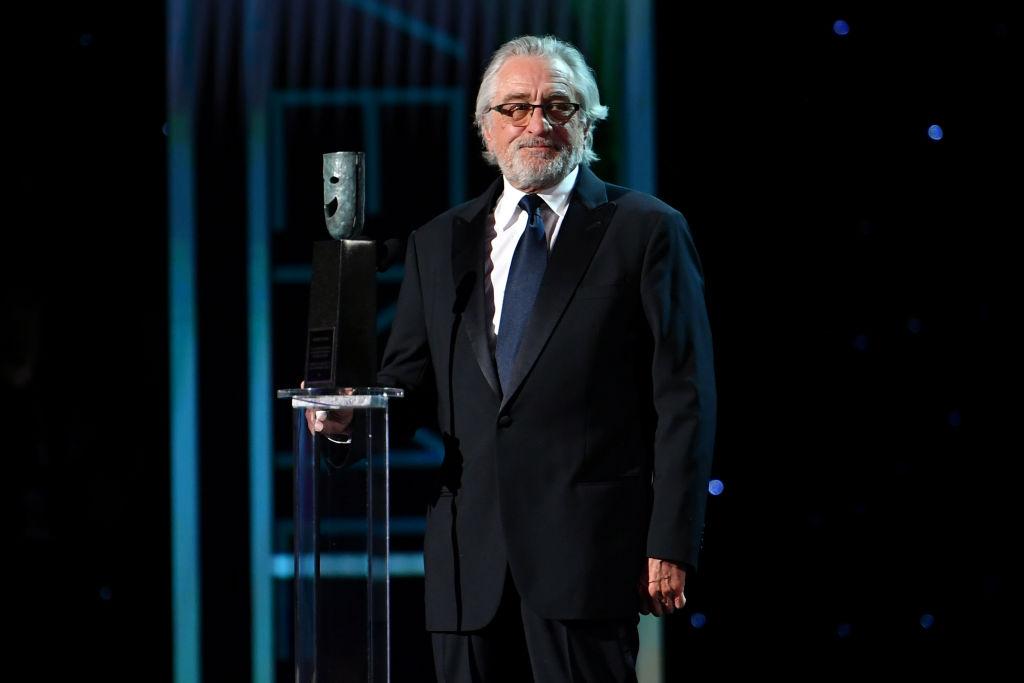 Article continues below advertisement
In an interview with The New York Times from December, De Niro said he would never want to play Trump in a movie. "He's such an awful person," he said. "There's nothing redeemable about him, and I never say that about any character."
De Niro doesn't mince words when speaking about the president: "The president is supposed to set an example of trying to do the right thing. Not be a nasty little b---h. Because that's what he is. He's a petulant little punk. There's not one thing that I see in him or his family, not any redeeming qualities."
Article continues below advertisement
At the Tony Awards in June of 2018, De Niro took to the stage to introduce a performance by Bruce Springsteen, but before he did that, he exclaimed, "F--k Trump. It's no longer 'Down with Trump! It's just 'F--k Trump!"
De Niro has called Trump the "baby-in-chief" and said that "the world is suffering from the real Donald Trump." He's called Trump "stupid," an "embarrassment," a "fool," a "dog," a "pig," and a "con." You could say that comparatively, his words at the SAG Awards were quite tame.
Article continues below advertisement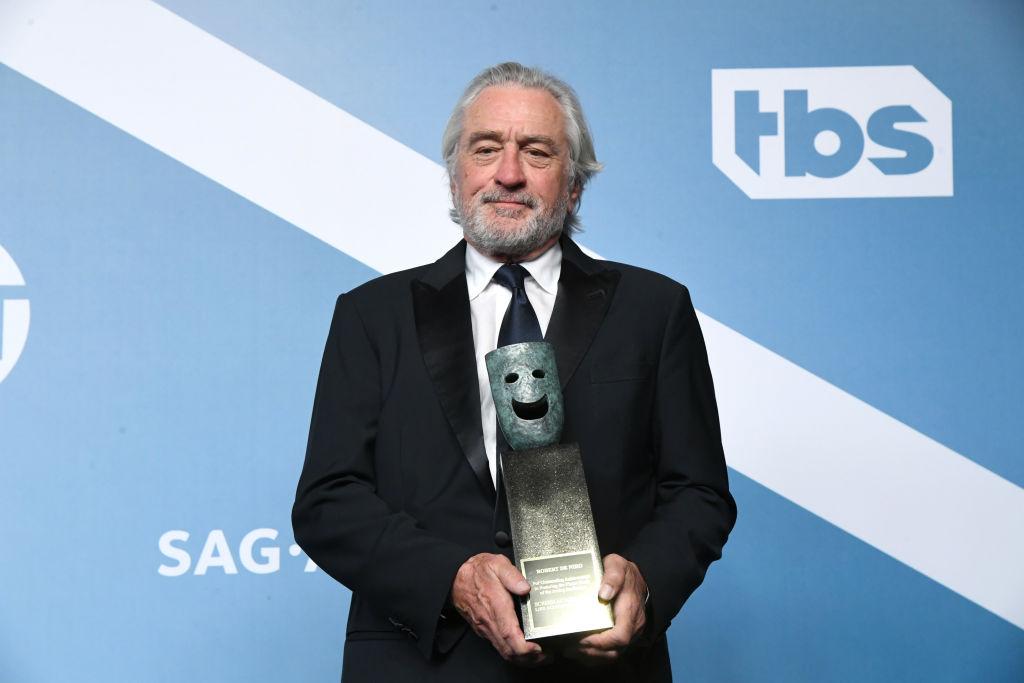 Of course, Donald Trump hasn't ignored beloved actor Robert De Niro's entirely. In 2018, after the "F--k Trump!" speech at the Tony Awards, Trump couldn't help himself and took to Twitter to bash the actor.
Article continues below advertisement
"Robert De Niro, a very Low IQ individual, has received too many shots to the head by real boxers in movies," he tweeted. "I watched him last night and truly believe he may be 'punch-drunk.' I guess he doesn't realize the economy is the best it's ever been with employment being at an all time high, and many companies pouring back into our country. Wake up Punchy!"
It seems that as long as Trump is in office, Robert De Niro isn't going to stop calling him out. With an impeachment trial in process and an election in 2020, there is a chance that won't be much longer.