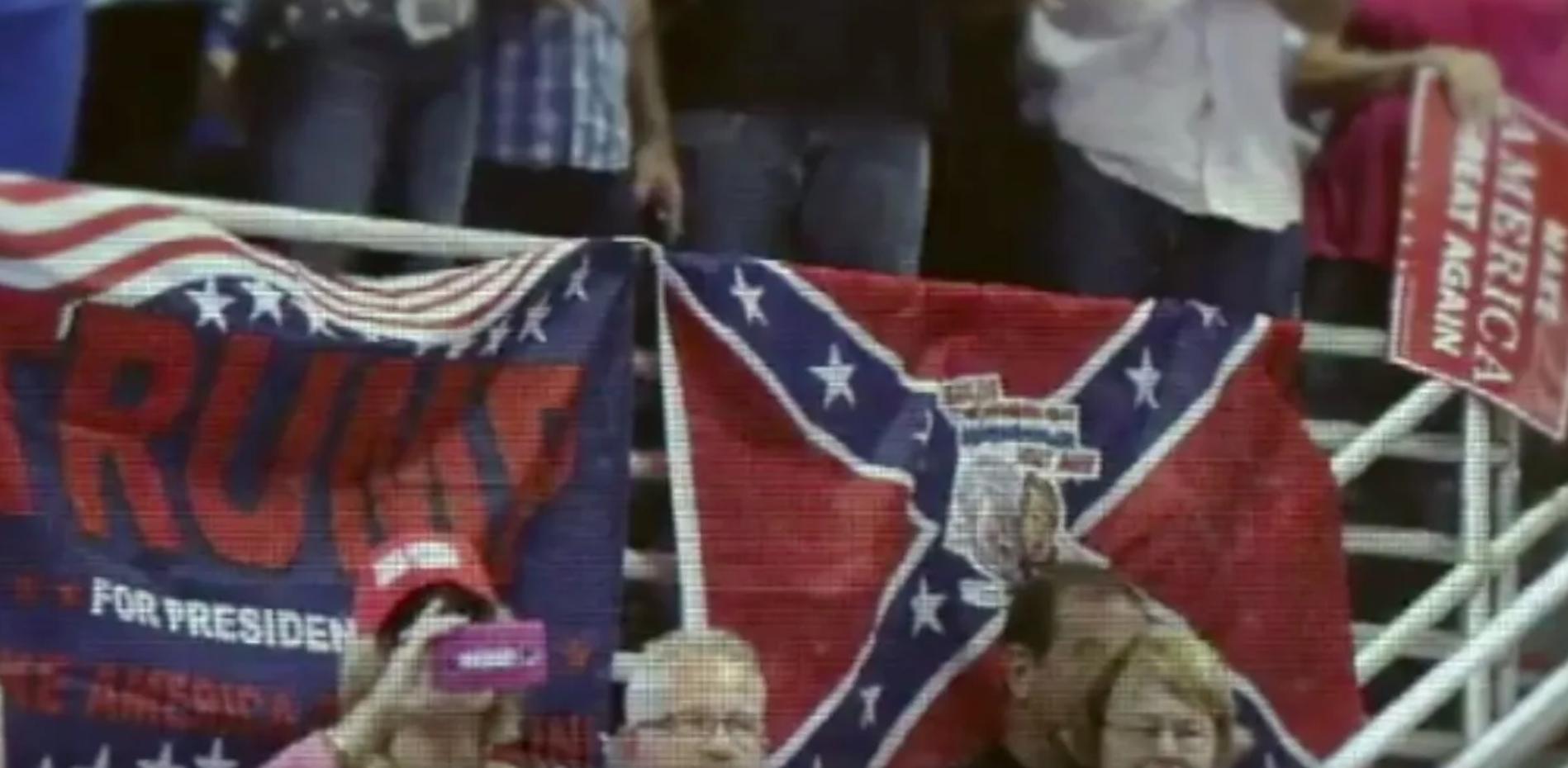 An epic new ad from Republicans explains why Confederate flags are shameful and treasonous
By Annie Reneau

Jun. 24 2020, Updated 11:28 a.m. ET
The flying of Confederate flags in the U.S. has been hotly debated for decades, which is kind of baffling, to be honest. When you know the history of the Civil War, understand that the Confederate states were attempting to secede from the United States so that they could keep enslaving Black people (they said so themselves—in no uncertain terms), and recognize that their actions against the U.S. government amounted to treason, it's hard to fathom why people would fly the flag that represents that history.
Article continues below advertisement
I've heard some people say it's not a racist symbol and it just represents Southern pride, but how? If you're equating the South with the Confederacy, and using that flag as a symbol of what you're proud of, and the Confederacy that flag represents was founded specifically to perpetuate racism...umm, yeah. That's racist and weird.
A Republican group called The Lincoln Project has created an ad that explains this, and asks why the flag is so commonly seen flying with pro-Trump signs:
Article continues below advertisement
The Lincoln Project is a group that views "Trumpism" as a danger to the nation. They harken back to the Civil War era as they describe their inspiration for forming on their website:
Article continues below advertisement
"President Abraham Lincoln led the United States through its bloodiest, most divisive and most decisive period of our history. He fought not because he wanted to, but because he knew the dual goals of preserving the Union and the end of slavery would be achieved only through armed conflict. Lincoln always kept the enormous human cost of the struggle in the front of his mind. At Gettysburg, he implored us not to forget those that had given "their last full measure of devotion" to preserving the American experiment. As it became clear that the Union would be victorious, Lincoln's thoughts turned to how the nation would "bind up its wounds" and move forward together.
Today, we find ourselves divided again – sectionalism in the country and factionalism in government has led to ever uglier examples of how our political system is failing. President Donald Trump and those who sign onto Trumpism are a clear and present danger to the Constitution and our Republic. Only defeating so polarizing a character as Trump will allow the country to heal its political and psychological wounds and allow for a new, better path forward for all Americans."
It's all tied together—the Confederate flag and what it represents, the president supported by those who fly it and the unrest and upheaval we are currently experiencing as a result of racial injustice that has gone unchecked for too long.