There is an epidemic of stray dogs in Gravatá, Brazil. But one man, Padre João Paulo Araujo Gomes, the priest at the local church, Paróquia de Sant'Ana Gravatá, has made it part of his mission to care for those animals and provide them with the love and comfort they don't receive from their lives on the streets.
Article continues below advertisement
You absolutely love to see it. At this church, stray dogs wander in, nap in the pews, and take their rightful place on the altar next to Padre João Paulo as he performs the service. He invites these dogs in not only to provide them temporary relief but also to help them find homes and get adopted.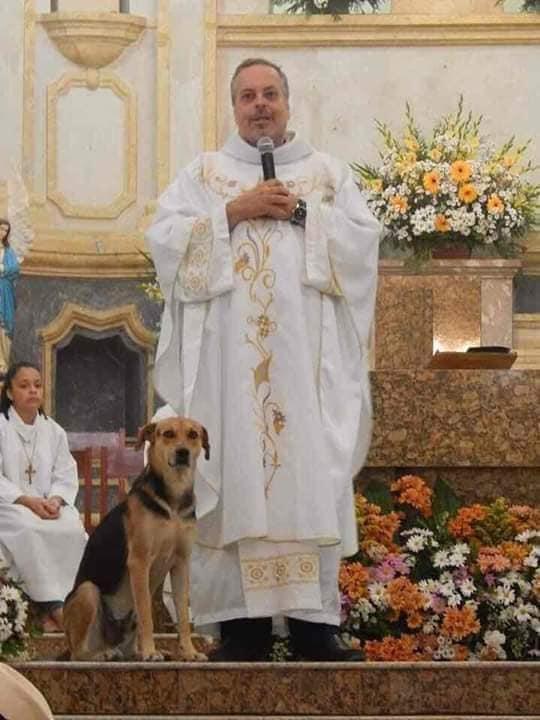 Article continues below advertisement
This incredible habit started several years ago when he arrived at this church in 2013. He had always loved animals, and he was suddenly presented with a chance to help out some of the animals who needed the most assistance. He told The Dodo, "Some volunteers came to me selling cookies to help a project with stray animals. I gave them time during masses for the advertising of the cookies and then I started to participate in the projects of this NGO." From then on, he was committed to the cause of helping these poor pups.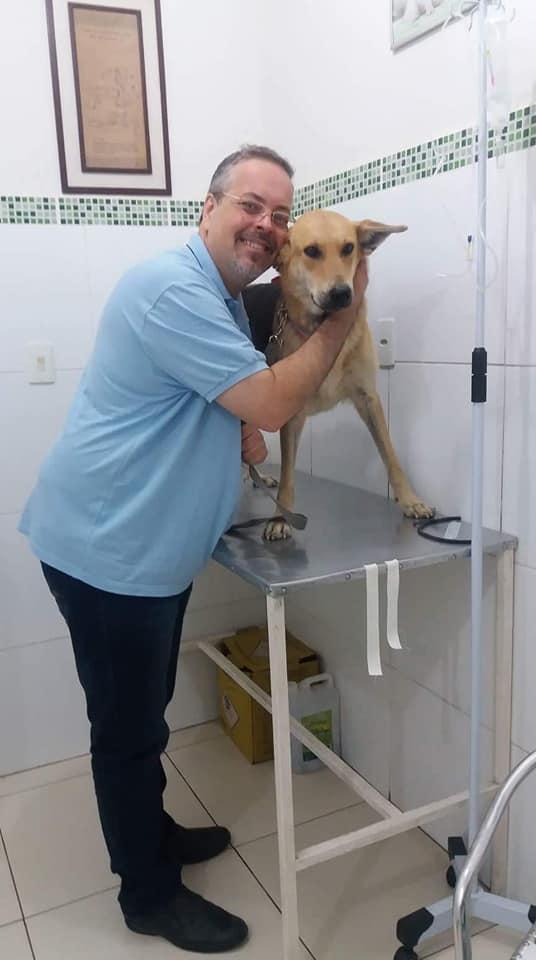 Article continues below advertisement
There were so many abandoned dogs living in his city, and so he decided he would try to help them find homes. He would do so by bringing them into the church, making them part of his services, and showing people just how much joy dogs bring to, well, everything. But that's not all he does. Padre João Paulo started adopting dogs himself, ones with injuries or diseases who had been mistreated. With the help of volunteers, he would nurse these animals back to health and show them what real love is. 
"I helped several dogs with serious health problems," Padre João told Bored Panda. Some of them I brought to the parish house and they were later adopted. Three of them stayed with me. Today, they are my children and sleep in my bed."
Article continues below advertisement
But he can't adopt every single stray dog in Gravatá, so he and some volunteers set up food bowls and bowls of fresh water outside his church. He will take those who are injured to the vet to make sure they receive the medical care they need. And of course, the church doors are always open for anyone who needs a reprieve, and that applies to the dogs as well. Boy, do these pups take advantage of his kindness.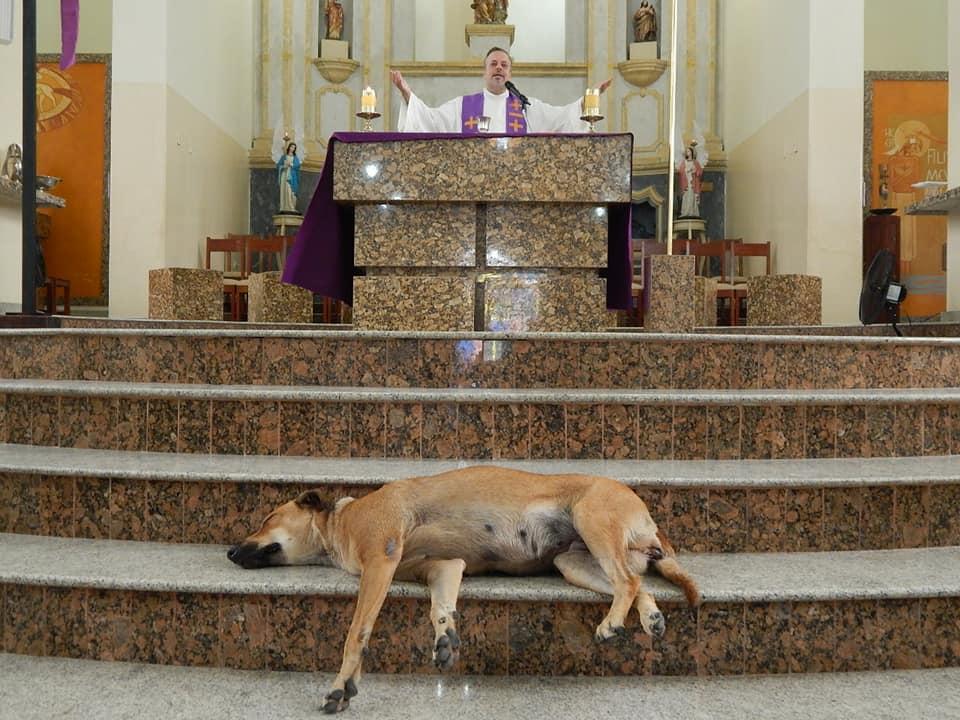 Article continues below advertisement
You can just see how contented that dog is napping on the altar stairs. What Padre João Paulo is doing is definitely changing lives, the lives of the dogs, definitely, but also the lives of those in his church congregation. Dogs make everything calmer and happier. Who doesn't want a pup at their feet while they're praying? 
And according to Bored Panda, all this hospitality is working. Dozens of dogs have been adopted off the street thanks to Padre João Paolo's amazing work. His story went viral after a photo of him petting a dog while conducting mass gained traction on the internet. To say that Padre João Paolo has touched thousands of lives — including those dog lives — and made them better would be an understatement.
Article continues below advertisement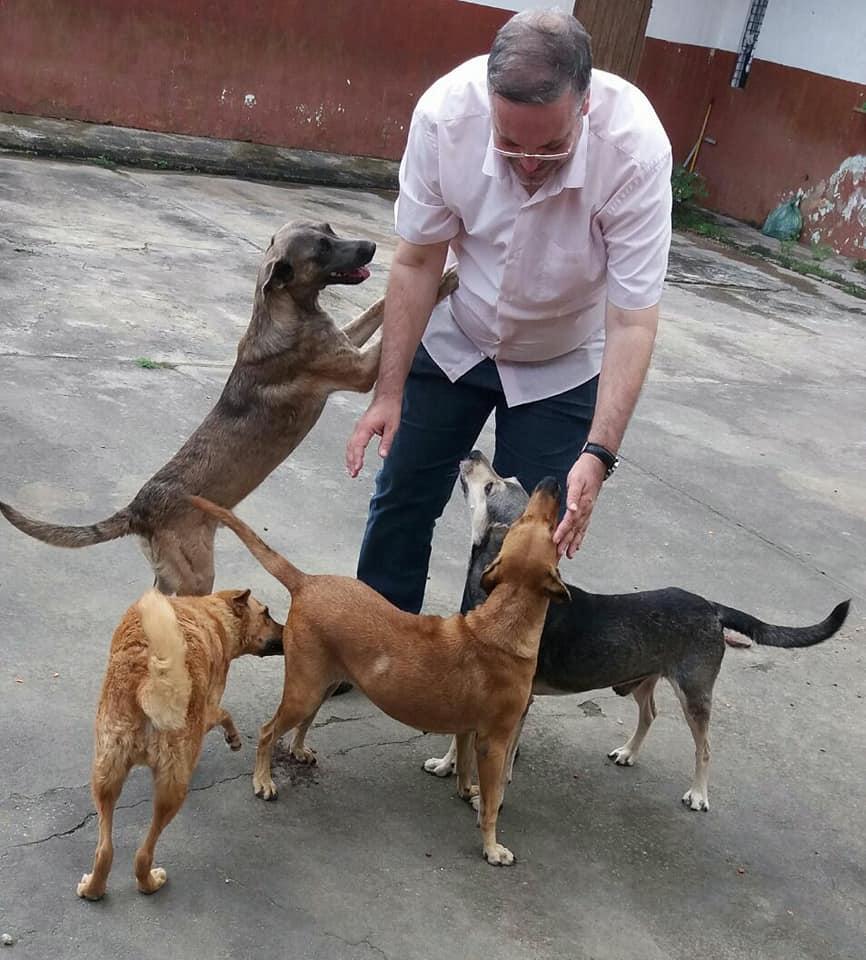 "They will always be able to enter, sleep, eat, drink their water and find shelter and protection, for this house is of God and they are of God," he wrote on Facebook. "If I'm the greatest sinner I can enter — imagine these four-legged angels. Nobody touches my protected."
Padre João Paolo told The Dodo, "Caring for animals and nature as a whole is a great gesture of love for God, humanity, and the planet. We need to develop the perspective of compassion. Too much violence, too much aggression and accusation, diversity becomes the scene of war and struggle, and compassion is the only remedy." Amen to that.