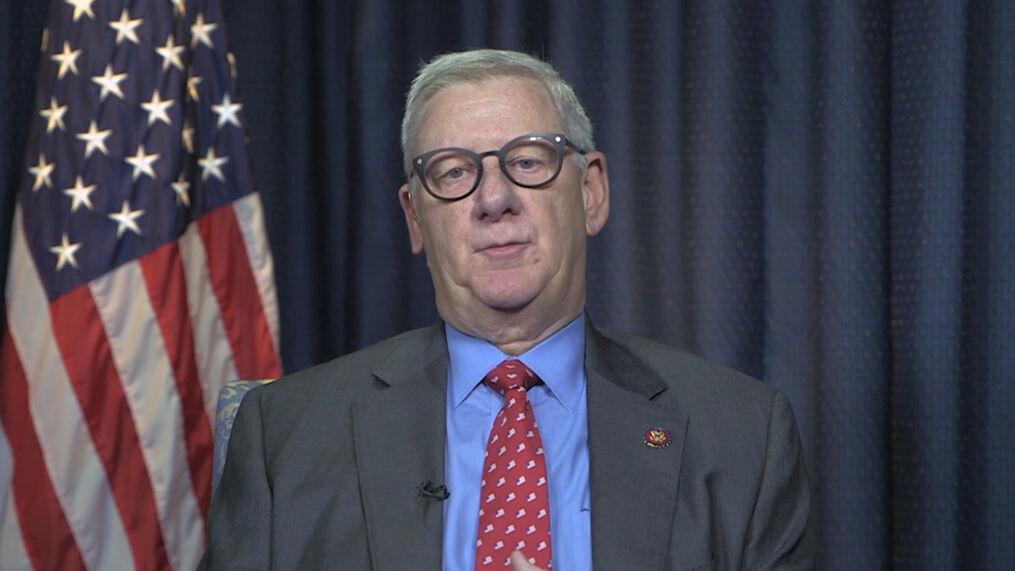 Michigan Congressman Paul Mitchell quits GOP for challenging sanctity of US elections
By Mustafa Gatollari

Dec. 15 2020, Updated 9:59 a.m. ET
GOP Congressman Paul Mitchell has ultimately opted to leave the GOP for the way Donald Trump's administration and some fellow party members challenged the results of the 2020 election.
Mitchell is entering retirement and has been a career Republican, but his final years in office will be spent as an Independent candidate.
Article continues below advertisement
After electors had confirmed Joe Biden's win, corroborating what the initial election results that were first reported on by the majority of mainstream media outlets, Mitchell had sent a letter explaining his decision to depart from the party he belonged to for so many years.
The note was addressed to Republican National Committee Chairwoman Ronna McDaniel along with House Minority Leader Kevin McCarthy.
"It is unacceptable for political candidates to treat our election system as though we are a third-world nation and incite distrust of something so basic as the sanctity of our vote."
The 64-year-old politician stated that although he had reservations about Donald Trump, he ultimately cast his vote for the Republican President.
Article continues below advertisement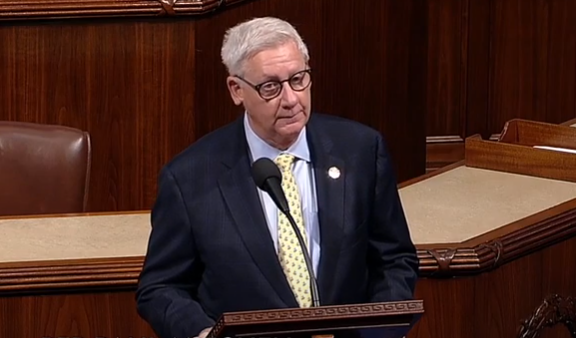 Those reservations were mainly the GOP's willingness to constantly push and/or abide countless "unfounded conspiracy theories" conflated with factual data and reporting. The "theories" Mitchell seems to be highlighting the most are the ones surrounding the 2020 election results: namely that the United States' voting system was "hacked".
Article continues below advertisement
It appears he is unhappy with the GOP's unwillingness to unanimously condemn any notion that the election could have been compromised. Mitchell did not add his signature to a Texas lawsuit, something 106 other members of the GOP did, which attempted to nullify the voting results in Michigan, Georgia, Pennsylvania, and Wisconsin. The U.S. Supreme Court ultimately rejected the lawsuit.
Article continues below advertisement
Mitchell wrote, "I believe that raw political considerations, not constitutional or voting integrity concerns, motivate many in party leadership to support the 'stop the steal' efforts, which is extremely disappointing to me. As elected members of Congress, we take an oath to 'support and defend the Constitution of the United States,' not to preserve and protect the political interests of any individual, be it the president or anyone else, to the detriment of our cherished nation."
Article continues below advertisement
While many people applauded Paul Mitchell's decision to stand by his principles, there were many others who called the move a display of "false courage," due to the fact that he is retiring from politics soon anyway.
Article continues below advertisement
Others asked Paul Mitchell to stay given his even-keeled approach to conservative politics. Several other GOP supporters expressed their wish for even more representatives like Mitchell to represent their interests in the future.
Article continues below advertisement
Others pointed out that Paul Mitchell is also more than likely leaving because he had a reported net worth of $37.7 million according to USA Today, but there are some outlets who estimate it to be even greater. Many suggested he's looking forward to enjoying a cushy retirement after profiting handsomely from the GOP and Trump over the years and is just trying to end his career looking like a hero.
Article continues below advertisement