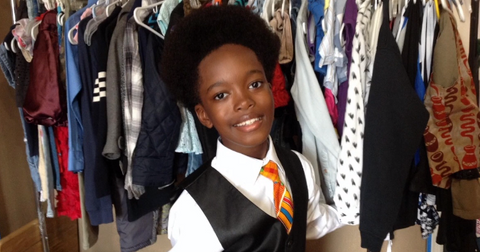 11-year-old New York City boy opens thrift store for low-income families
By Mark Pygas

Updated
New York City isn't exactly a cheap place to live. According to Investopedia, the average rent in the city is $3,320 per month. For many low-income families, that means cutting back in other areas, such as clothes shopping.
This is an issue that 11-year-old Obocho Peters and his mother, Sasha, know all too well. When Obocho asked his mother to buy him some superhero toys, Sasha explained her financial hardship to her son.
To buy the toys on his own, Obocho decided to sell some old clothes that he no longer wore. That idea eventually grew into Obocho's Closet.
"I was inspired by all the superheroes helping to make the world a better place," Obocho explained to Good Morning America. "I wanted to be a hero myself by helping my mom."
Obocho's Closet started as an online thrift store that sells affordable donated clothes and shoes for kids for under $10. Since 2018, the business has also opened a brick-and-mortar store in the Brooklyn neighborhood of Flatbush.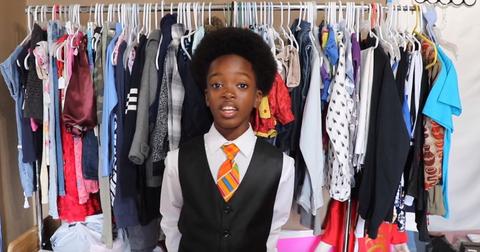 "It makes me feel like the hard work I've been doing in this community… it finally paid off," Obocho told WNYW at the store's grand opening.
The business was able to grow so quickly because Sasha enrolled her son in a small business course after he explained his idea.
Obocho, CEO and President of the company, was also able to raise over $13,000 on GoFundMe to get his dream off the ground.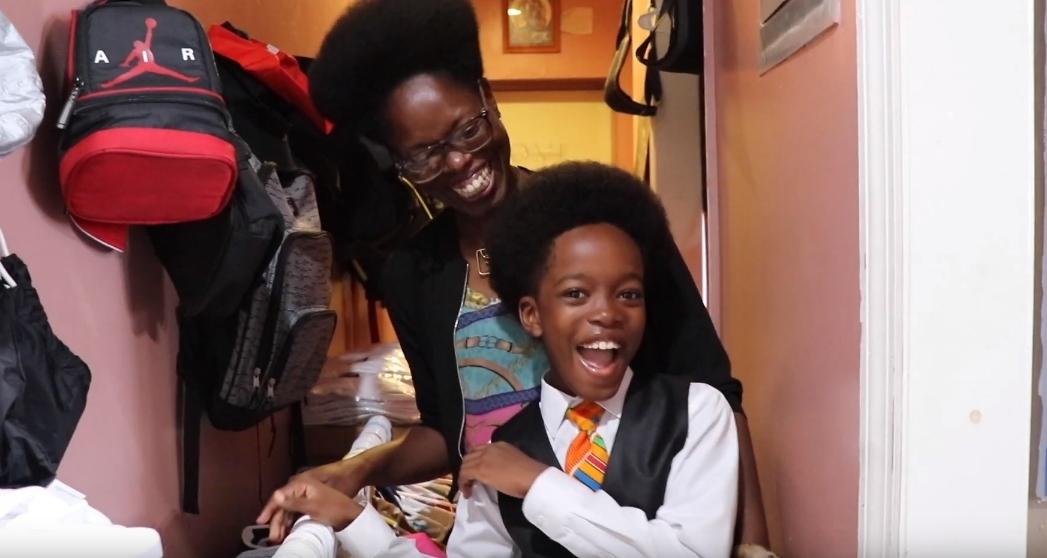 "I realized that other families must face these same challenges when taking care of their children," the young boy wrote on his crowdfunding page. "That idea turned into the mission I have today — to help the community GROW."
Obocho also goes on to explain his business goals in the fundraiser: "Help other low-income families have access to necessities and teach them how to save money for their children's college funds."
Since the business is for-profit, Obocho has come up with some pretty interesting ideas to invest that money back into the community.
"Since my business is for-profit, my company gives back to the community by investing a percentage of the profits in providing FREE financial literacy seminars geared towards teaching parents and kids how to save for college or pursue other goals like entrepreneurship."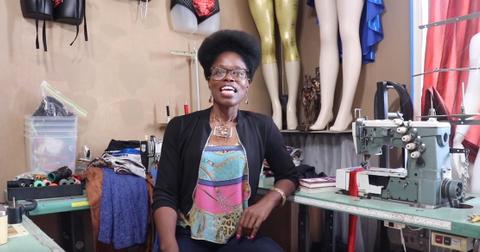 Sasha, a single mom from St. Thomas, U.S. Virgin Islands, explained that she signed her son up for a small business course after spotting his entrepreneurial spirit.
"You have to nurture kids when they come up with ideas, and you have to pay attention to everything they say because they're telling you how to groom them to be a better version of themselves," she said.
Obocho was one of the community's "Heroes of the Month" back in June. Brooklyn Borough President Eric Adams gave Obocho the award because of his "sense of his obligation to give back."
"This young man personifies the great things young people are doing across our country and particularly in Brooklyn," Adams told ABC News.