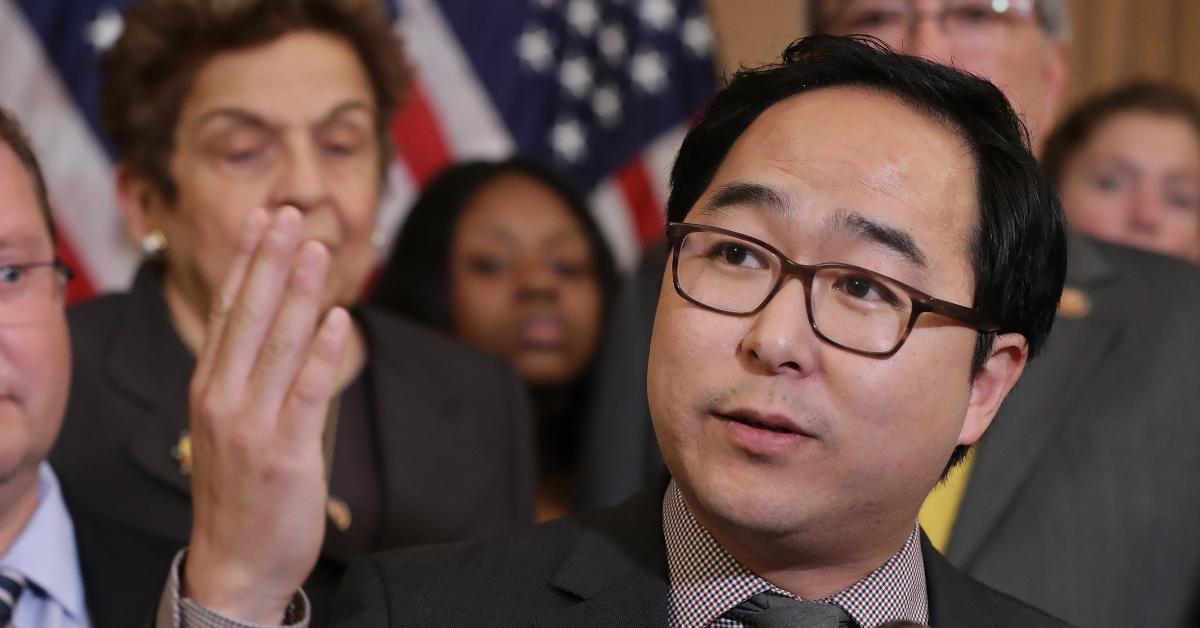 NJ Congressman stays up until 3 a.m. to help clean Capitol after riots
By Mustafa Gatollari

Jan. 8 2021, Updated 10:31 a.m. ET
It's easy to get jaded with politicians, especially after the events that led up to and eventually culminated in the Capitol Building riots. Many are calling the events yet another example of government leaders manipulating citizens to help push their own political agendas and playing fast and loose with people's lives.
And while there are always going to be some leaders who are more dedicated to "the greater good" than others, oftentimes their stories get lost in the whirlwind of sensationalism and negative coverage.
Article continues below advertisement
This is why so many people are applauding the work of New Jersey Congressman Andy Kim. No, not just for his policies, campaigning, speech-giving, fundraising, or voting record, but more a more direct and simple act that many are saying speaks volumes about his character.
After the riots at the Capitol Building, it was documented that tons of trash were left behind by demonstrators.
Harrowing images of some people storming the Capitol brandishing canisters of tear gas and grasping zip ties and sledgehammers were then followed by photos of the aftermath: shattered glass was strewn about the floor. Broken pieces of furniture were tossed out of the building and pushed into the hallway. And there was garbage. Garbage on historic statues left on stairwells, tables, and fixtures throughout the Capitol.
Article continues below advertisement
Business Insider reported that Kim had seen the debris left "behind by rioters in the rotunda and felt compelled to act: "I was just really affected emotionally. I felt this kind of heightened, kind of supercharged kind of patriotism that I just felt take over," Kim told AP.
In another interview with GQ, Kim said that he helped clean up for about an hour and a half, working together with officers.
Article continues below advertisement
"A photographer caught me doing this and the photographs are going viral online. It was a day of extraordinarily sad images, and I think the image of someone trying to clean up the mess struck a nerve with a lot of folks. I didn't leave the Capitol until about 3 a.m.."
The joint session of Congress was compelled to adjourn after rioters had breached the Capitol Building.
Article continues below advertisement
Once the location was once again secure and the Rotunda was ready to be congregated in yet again, members of government entered the building at 8 PM EST and concluded their count of electoral votes at around 3:45 AM. The votes solidify Joe Biden and Kamala Harris as President and Vice President of the United States in the 2020 election.
Many of Kim's contemporaries expressed the emotional impact of seeing Kim cleaning the building "on his hands and knees" throughout the hallways, "I think it was 1 in the morning. There were a couple of National Guardsman and I noticed somebody on his hands and knees leaning under a bench to pick something up and it was Andy all by himself, just quietly removing debris and putting it in a plastic bag. He was clearly not doing it for an audience," Representative Tom Malinowski said.
Article continues below advertisement
NJ State Governor Phil Murphy said in a statement to AP that Kim "represents the very best of New Jersey and our nation."
Reporter Daniella Diaz also uploaded a video of janitors cleaning the senate floor mere hours after the riots took place to ready the building for the joint congress session.
Article continues below advertisement
You may be wondering: who is going to ultimately foot the bill for the Capitol Building's repairs? Well, that would be us, the taxpayers, according to Reuters.