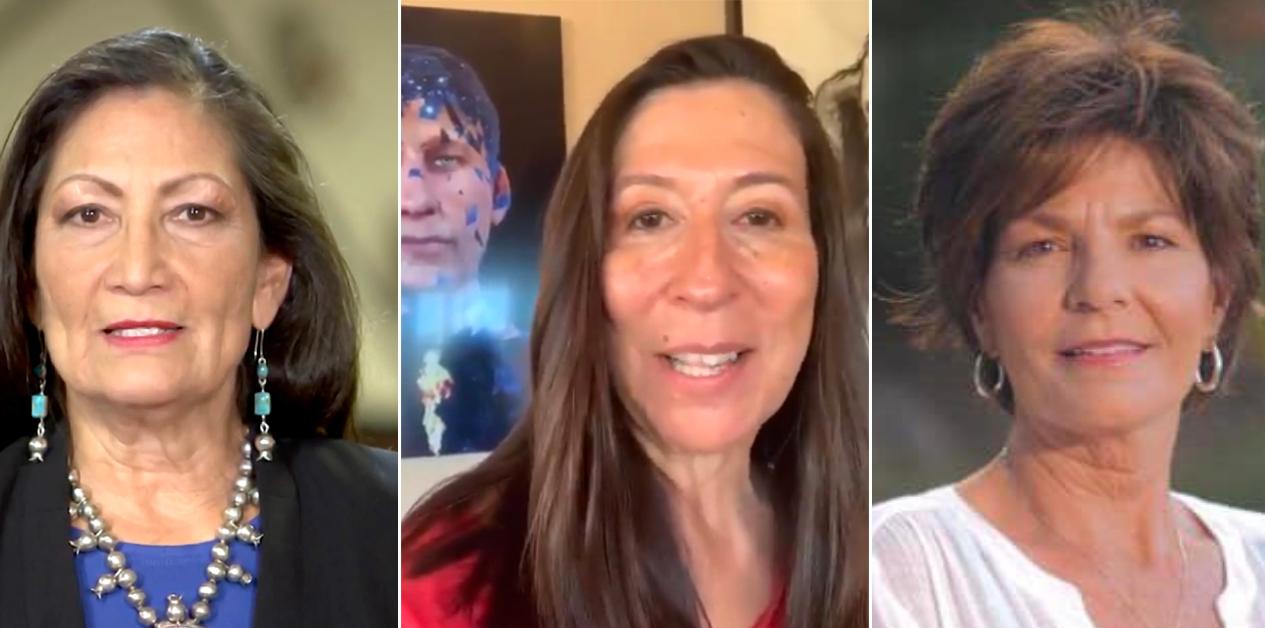 New Mexico becomes first state in history to elect all women of color to the House
By Mark Pygas

Nov. 5 2020, Updated 8:56 a.m. ET
New Mexico has become the first state in history to elect all women of color to its House delegation. The three women announced that they had won their districts on Wednesday, with the state later confirming their victories.
Article continues below advertisement
Democratic incumbent Representative Deb Haaland, a member of the Pueblo Tribe, won reelection against challenger Garcia Holmes. In 2018, Haaland became the first Native American woman elected to Congress.
"Tonight the people of New Mexico have chosen hope over fear, love over hate, community over division, and I am so honored that New Mexican's have chosen me to serve in our nation's 117th Congress," Haaland wrote on Twitter.
Article continues below advertisement
"Tonight I recommit to fighting for legislation that will guide our nation forward in the areas of climate change, education, racial equality, healthcare and economic justice. Thank you New Mexico!"
Democrat Teresa Leger Fernandez beat Republican Alexis Johnson for the state's 3rd Congressional District. In a tweet following her win, Fernandez wrote: "The people of New Mexico have chosen to protect what we love — our democracy, our planet, our families and communities, our health care and our future. With this victory, I promise you I will take the courageous action that this historic moment demands. Muchísimas gracias!"
Article continues below advertisement
Republican Yvette Herrell, a member of the Cherokee nation, beat out incumbent Democratic Representative Xochitl Torres Small. "It's the honor of my life to be elected to serve #NM02," she wrote in a tweet. "My commitment to each citizen of our district is that I will serve each of them with integrity as we work together to rebuild our economy and protect the values that make America great!"