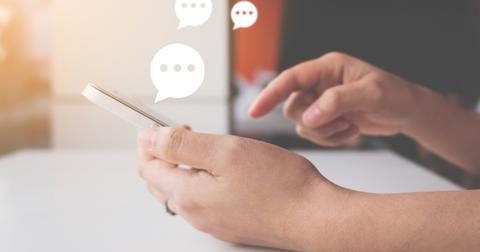 Mom's unedited 'decade in review' is refreshingly honest
By Mark Pygas

Updated
In case you hadn't noticed, we're in a new decade. And social media has been obsessed with the "decade in review" trend, where people share a summary of what they've achieved in the last ten years. And as you can imagine, it's usually a lot of bragging.
Though to be fair, a lot of the people doing the decade in review totally deserve to brag.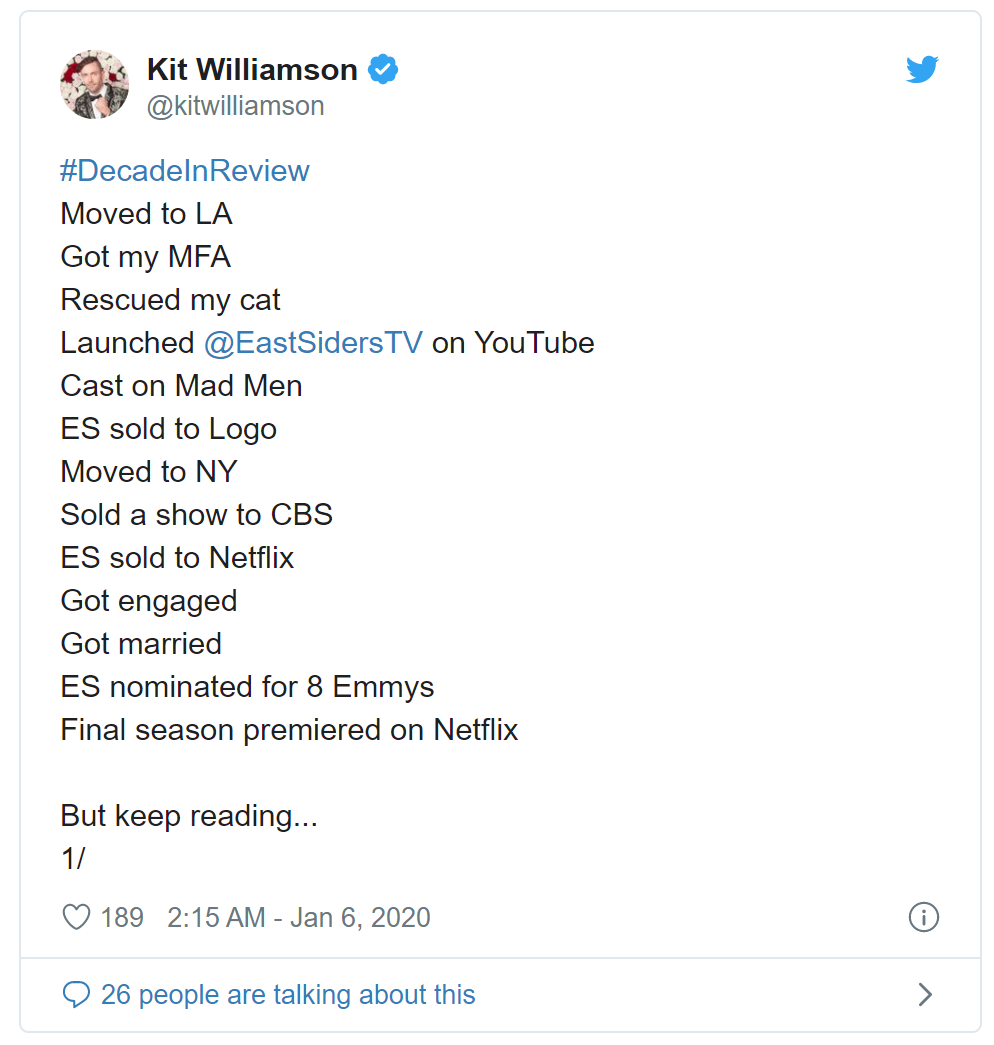 But let's be real, most of us aren't going to get cast on Mad Men any time soon. That's probably why one mom's refreshingly honest decade in review is getting so much attention.
Like many people, Christina Fattore, Ph.D, shared a decade in review that read like most others.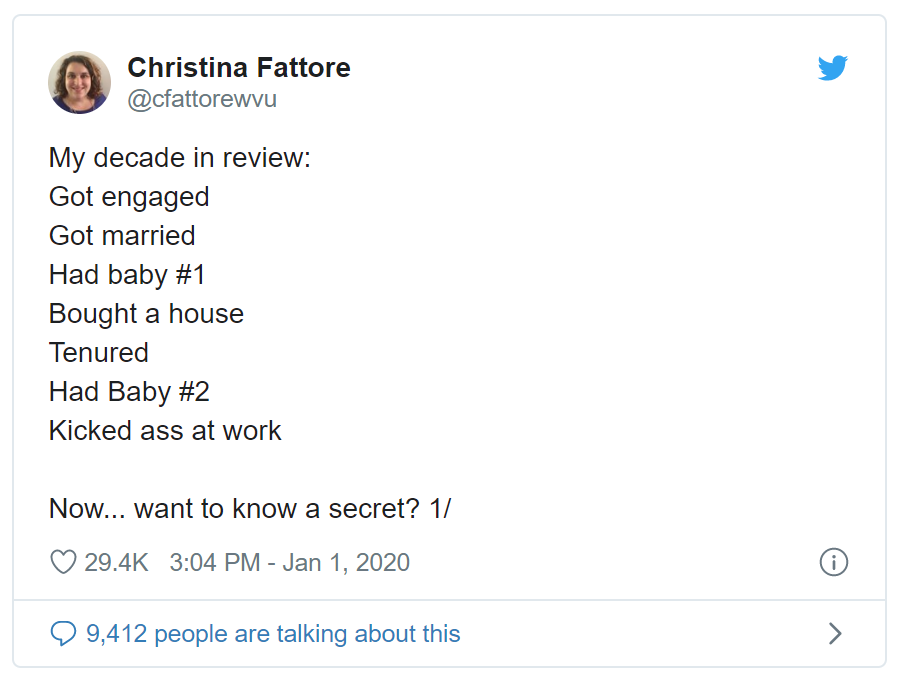 Buying a house, having kids, and getting married seems pretty normal for this kind of post. But then Fattore went on to share an "unedited decade in review" that's refreshingly honest for those of us who feel like we've underachieved during the last decade.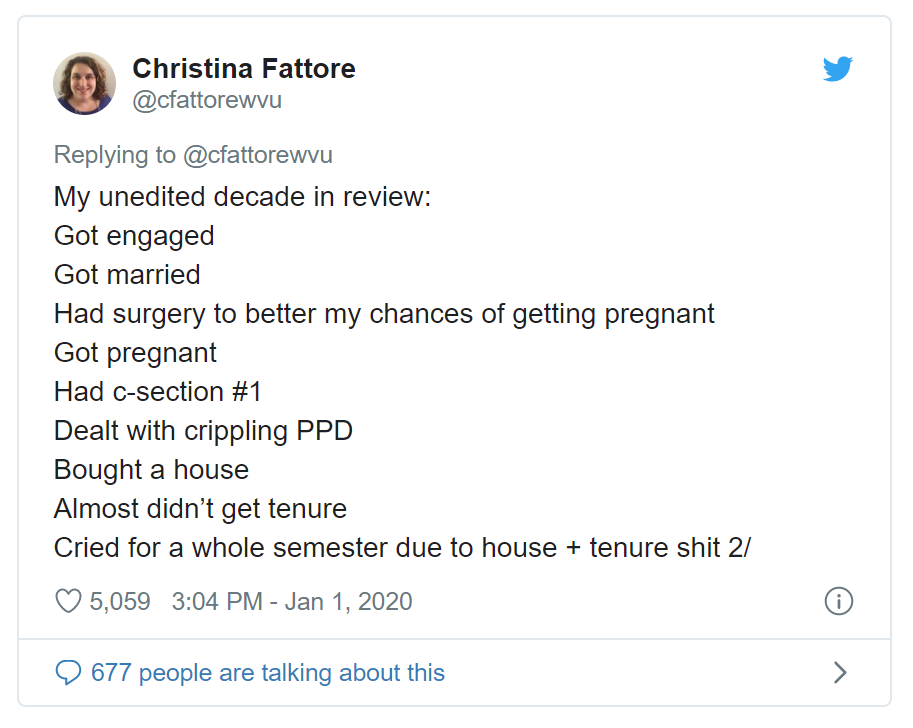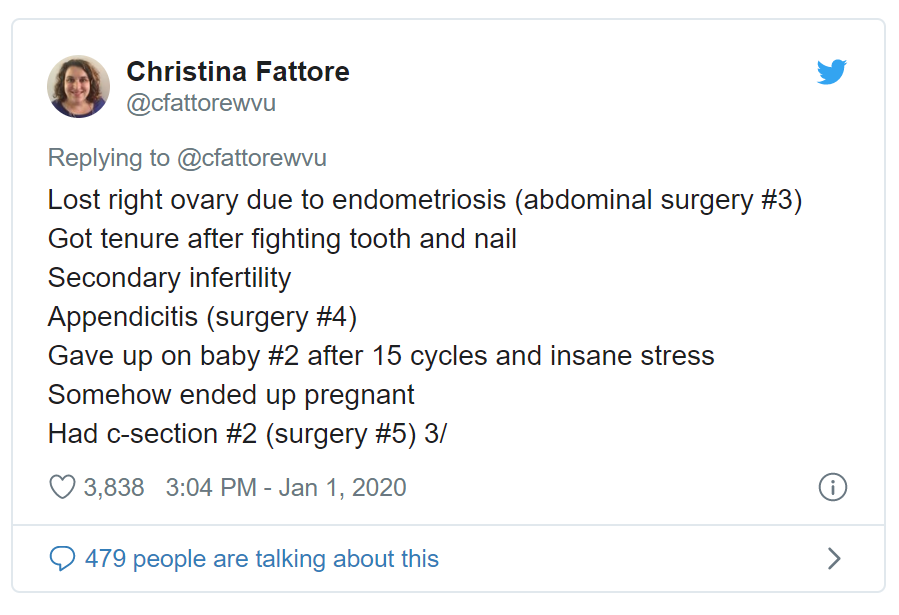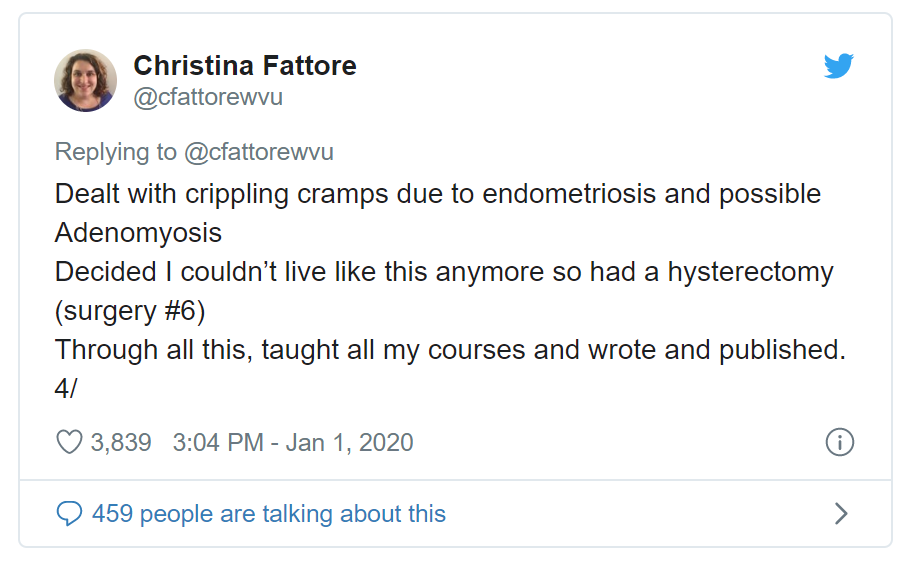 In between the milestones from her "edited" decade in review, Fattore included the stuff that most people leave out of their social media posts.
She explained how she went through a total of six surgeries, including two c-sections, and her intense battle to get pregnant for a second time.
Fattore went on to explain why she shared such intimate details about her life: "I'm sharing this because you never know what others are going through. I get sad when I hear people comparing themselves to others. Some years/decades are better than others. Be kind to yourself and empathetic to others. Happy 2020, folks."
Unsurprisingly, people found the honesty to be be pretty refreshing. One user wrote: "Thank you for sharing and highlighting an important distinction that we all need to remember! There is so much more than meets the eye. Here's to a more understanding and compassion In 2020!"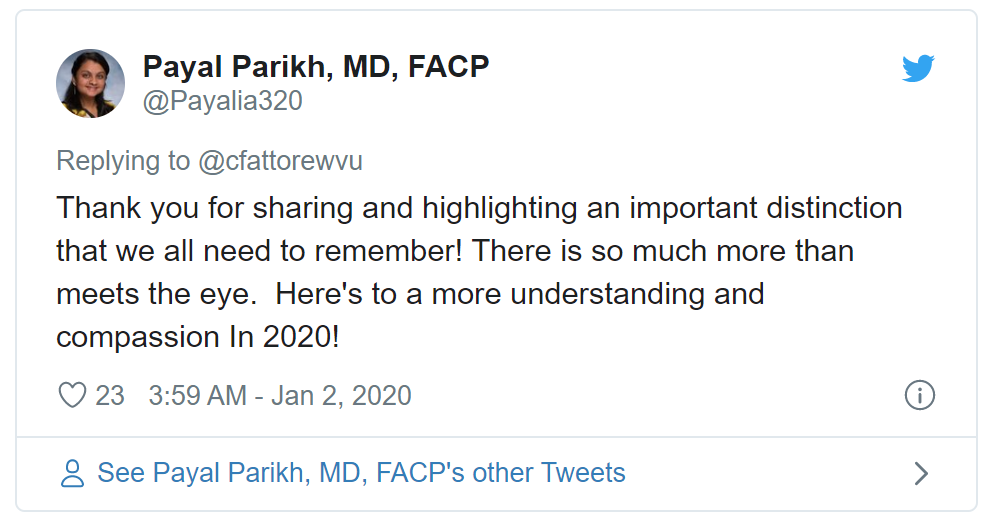 While another concluded: "Thank you for this 'between the lines' thread. I so value the vulnerability as I'm having a hard time with the accomplishment-listing going on right now."