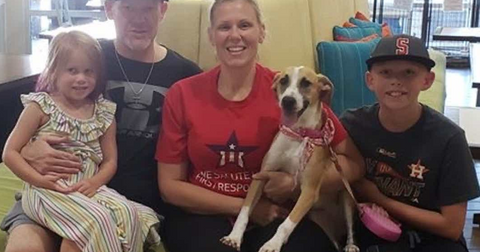 Hotel in Mississippi lets you adopt a dog on site and move them into your room
By Mark Pygas

Updated
If you ever visit Home 2 Suites in Biloxi, Mississippi, you might leave with more than the few complimentary bars of soap and bottles of shampoo you stashed away in your bags. Since October 2018, the hotel has hosted adoptable shelter dogs from the Humane Society of South Mississippi in Gulfport.
And as of December 2019, 60 dogs have gotten a new home. And even the staff are getting involved, with one front desk worker meeting his sixth dog through the program. Three other workers have also adopted a dog.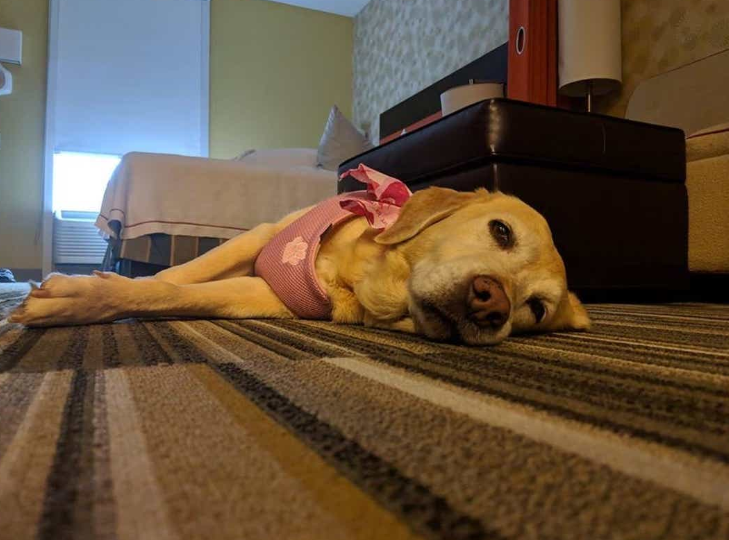 The idea was the brainchild of Teresa Johnston, the hotel's sales director who figured that the hotel, which often attracts long term guests, was the perfect spot for a kennel.
"They have a lot of transient guests who stay for months at a time near our army and navy bases and that's just enough time to fall in love with a dog," Bianca Janik, the shelter's relations manager, told USA Today.
"Teresa thought they needed to set their hotel apart and this was it. She wanted to have the business more involved with the community. It was a very out-of-the-box way to find our animals new homes so we were on board."
If guests are interested in adopting one of the animals, they can fill out an application and pay a $50 fee without ever having to leave the hotel.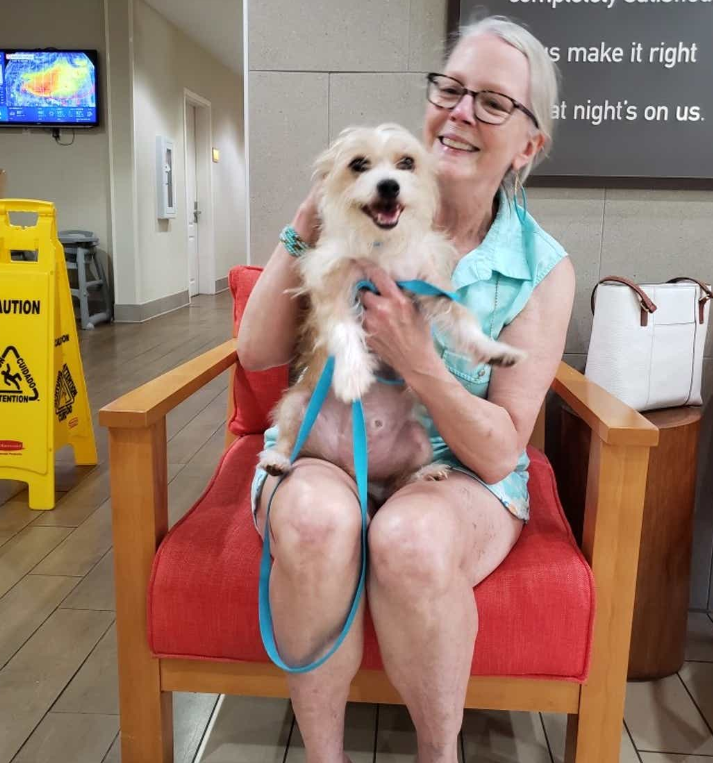 "We have a very open adoption program," Janik said. "People are trying to do the right thing by adopting. We reserve the right to deny. (We) may tell them we don't feel comfortable, come visit our shelter tomorrow and we'll find one that is right."
If everything checks out then the dog can move into the new owner's hotel room, which allows the Humane Society to place another dog into the kennel.
Each dog is neutered or spayed, microchipped, and vaccinated.
Johnston, who came up with the idea, explained to Insider that she came up with the idea when she noticed that many longer-term guests were missing animals.
"They were missing something, I could see it,'' she said. "They were missing home and they were missing animals. I thought, 'why can't we put the two together?'"
"I wanted to do something non-traditional. I'm so out of the box," Johnston said. "Just because you cut the end of the ham off doesn't mean you always have to cut the end of the ham off."
She explained that some guests have even volunteered to keep dogs who needed a little extra attention in their rooms overnight.
"My hotel guests keep them overnight, babysit them," she said. "They even take them to go to the bathroom."
The idea has proved such a success that the hotel chain is open to expanding the program to more hotels, but they need to make sure that they get the dog selection process down first. Reactive dogs won't mix well with public spaces.
"Because there are live animals are in the mix, we have to be able to trust that their health and well-being are taken care of first and foremost."