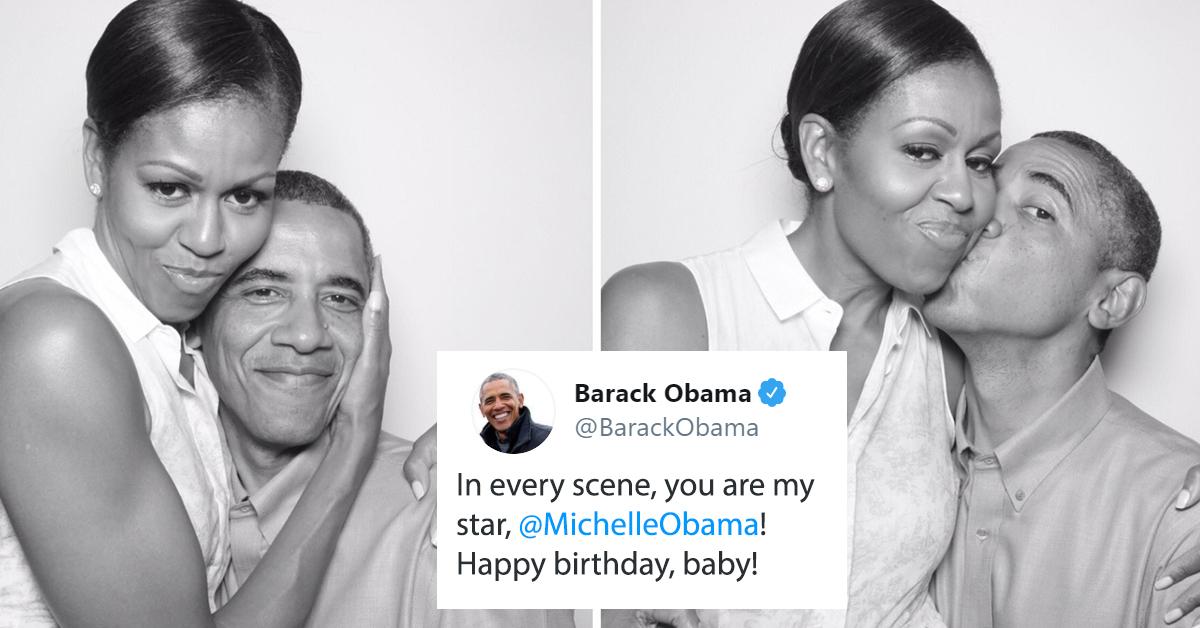 Michelle Obama is 56 today and Barack's tribute is adorable
By Mark Pygas

Jan. 17 2020, Updated 11:31 a.m. ET
Former First Lady Michelle Obama turns 56 today and tributes are flooding in online.
As First Lady, Michelle Obama was the driving force behind the Healthy, Hunger-Free Kids Act which encouraged schools to provide healthier food options as part of the National School Lunch Program and School Breakfast Program, which subsidizes meals for 32 million students a day.
Article continues below advertisement
She also planted a vegetable garden at the White House and launched the Let's Move! campaign, which aimed to lower childhood obesity by 5% by 2030 while encouraging kids to move and play.
Former President Barack Obama was one of many who took to Twitter to thank Michelle for all she had done. In a tweet, he wrote: "In every scene, you are my star, [Michelle Obama]! Happy birthday, baby!" Alongside the caption, he shared several photo booth photos of the couple.
Article continues below advertisement
Others also flooded social media with well wishes for the former First Lady.
Article continues below advertisement
Scott Dworkin, co-fonder of the Democratic Coalition, also shared some photos: "Here are some photos from ten years ago on the train ride to inauguration, at the small birthday celebration we were able to squeeze in on the itinerary. Hopefully some day we will be taking the train to HER inauguration."
Article continues below advertisement
While another added: "Happy Birthday to my FLOTUS Michelle Obama you are truly an inspiration, and we especially stan you foreverrrr for giving us this gif."
Article continues below advertisement
Leaving the White House hasn't dampened Michelle Obama's drive to tackle the United State's obesity epidemic. In 2019, Michelle Obama took to Instagram to share a photo from one of her latest workouts, and yes, she was 55 back then.
"It doesn't always feel good in the moment," the former First Lady wrote at the time. "But after the fact, I'm always glad I hit the gym."
Considering that the United State's obesity rate is at 39.8% or 93.3 million American adults, we can all stand to learn something from the seemingly ageless former First Lady.