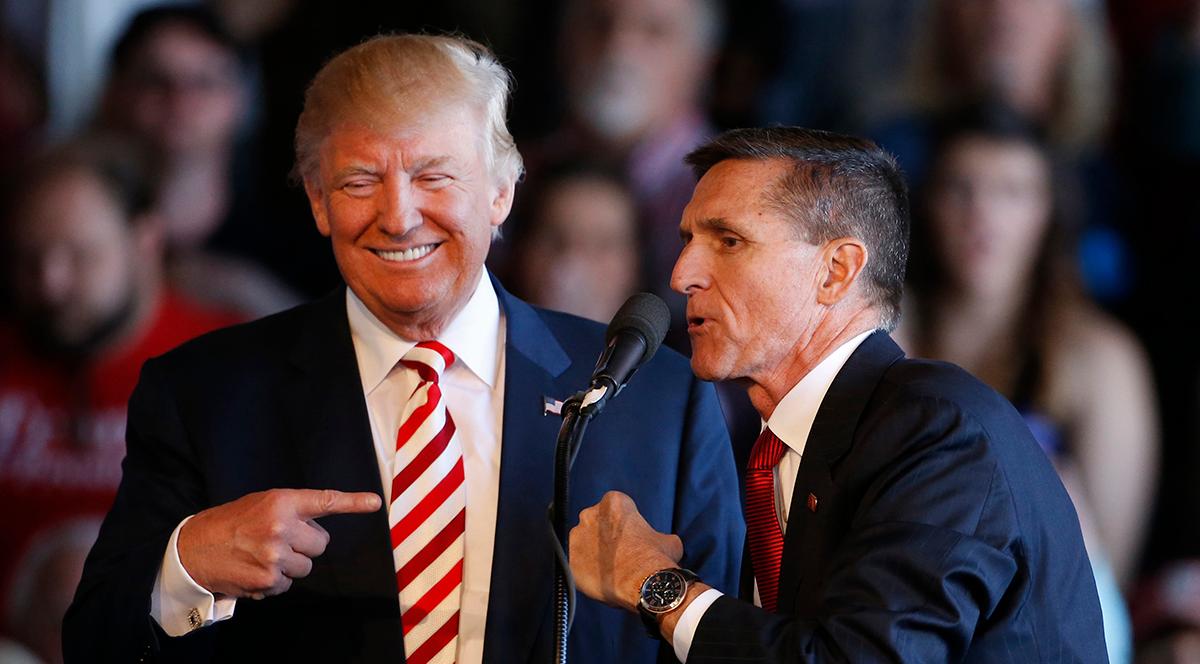 Michael Flynn suggests that Trump should suspend the constitution and declare martial law
By Mark Pygas

Dec. 3 2020, Updated 10:09 a.m. ET
Michael Flynn, President Donald Trump's former national security adviser, who was pardoned by the president for lying to the FBI during their Russia investigation, has called on President Trump to "temporarily suspend the Constitution" and declare martial law until a new election is held.
Article continues below advertisement
Flynn had been awaiting sentencing before being pardoned by Trump. "General Flynn should not require a pardon," the White House wrote in a statement. "He is an innocent man. Even the FBI agents who interviewed General Flynn did not think he was lying. Multiple investigations have produced evidence establishing that General Flynn was the victim of partisan government officials engaged in a coordinated attempt to subvert the election of 2016. These individuals sought to prevent Donald Trump from being elected to the Presidency, to block him from assuming that office upon his election, to remove him from office after his inauguration, and to undermine his Administration at every turn."
Unsurprisingly, the decision was met with criticism.
"Pardons are typically directed at specific convictions or at a minimum at specific charges," Margaret Love, former pardon attorney for Presidents George Bush and Bill Clinton, told Politico. "I can think of only one other pardon as broad as this one, extending as it does to conduct that has not yet been charged, and that is the one that President Ford granted to Richard Nixon."
Article continues below advertisement
"In fact, you might say that this pardon is even broader than the Nixon pardon, which was strictly cabined by his time as president. In contrast, the pardon granted to Flynn appears to extend to conduct that took place prior to Trump's election to the presidency, and to bear no relationship to his service to the president, before or after the election."
Now, Flynn has caused yet more controversy by suggesting that President Trump should "temporarily suspend the Constitution" and declare martial law. Flynn shared a news release from a right-wing Ohio group called We The People Convention.
Article continues below advertisement
The statement reads: "When the legislators, courts and/or Congress fail to do their duty under the 12th Amendment, you must be ready Mr. President to immediately declare a limited form of Martial Law, and temporarily suspend the Constitution and civilian control of these federal elections, for the sole purpose of having the military oversee a national re-vote."
Article continues below advertisement
The statement continued: "You must also act, like Lincoln did, to silence the destructive media's one-sided propaganda designed and proven to influence the election outcome, and end the unlawful censorship of Big Tech, to restore the confidence of the American People in our electoral process or we cannot continue as a nation. Failure to do so could result in massive violence and destruction on a level not seen since the Civil War. Limited Martial Law is clearly a better option than Civil War!"
The group references several extreme measures taken by Abraham Lincoln during the Civil War. "Lincoln ordered hundreds of Northern newspapers that spoke against him to be shut down and their owners and editors arrested," the press release states among other actions taken by Lincoln.