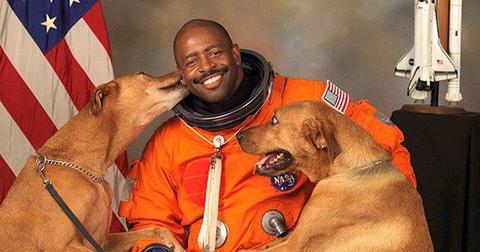 Former NASA astronaut Leland Melvin shares terrifying police stop he had as teenager
By Mark Pygas

Updated
Leland Melvin, a Black former NASA astronaut who went to space on two Space Shuttle Atlantis missions, has shared an encounter he had with police that made him "sweat."
Article continues below advertisement
Melvin spoke Monday at a panel celebrating Black lives in the space industry at the 2020 Virtual Humans to Mars Summit. Panelists shared their own personal experiences and discussed protests following the death of George Floyd.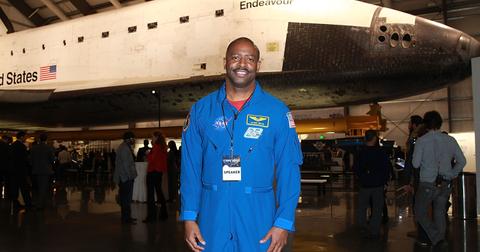 Article continues below advertisement
Melvin remembered a traffic stop that took place when he was a student at Heritage High School in Lynchburg, Virginia, where he graduated in 1982.
"I've been on this rocket with millions of pounds of thrust and not once was I afraid of going to space," Melvin said. "It's when I've been stopped by police officers that I didn't even know... I was starting to sweat and just holding the steering wheel really hard."
"I was in a car with my girlfriend and a police officer rolled up on us," Melvin said, according to CNN. "He took her out of the car and told her that I was raping her because he wanted me to go to jail."
Article continues below advertisement
"And you know, when Black men get into the prison system, that they really never get out and have a second chance. I was going to college on a scholarship and want to be a chemistry major."
Melvin went on to add: "Every father in the Black community has a conversation with their son to tell them that if you get stopped by an officer, you know, you assume the position, which is 10-2 (hands on the wheel), look straight ahead. You tell the officer, you know, you're real respectful, you say you're reaching for your obvious things."
Article continues below advertisement
Melvin urged people not to be part of the problem and assess both what they're doing to hurt and how they can fight racism.
Thankfully for all of us, the police stop didn't stop Melvin from becoming an astronaut. In 1989, he began working at NASA Langley Research Center. In 1998, he was selected as an astronaut candidate.