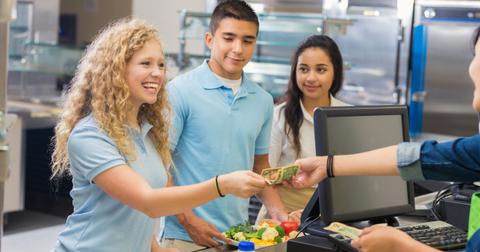 Las Vegas Raiders pay off $500,000 in school lunch debt across Nevada
By Mark Pygas

Updated
According to the School Nutrition Association (SNA), the median amount of unpaid school meal debt held by school districts across the United States has increased by a massive 70% over the last six years. It comes as no surprise when costs have continued going up, but wages have largely stagnated over the last decade.
People have come up with some pretty creative ways to tackle the issue. In Vermont, state senators are proposing universal free school meals. And across the nation, kids are raising money to help pay off the debt of their peers. And now, even football teams are getting involved.
This week, the Las Vegas Raiders announced plans to pay off $500,000 in school lunch debt across Nevada. In a press release, the team explained that they will be working with the Nevada Community Foundation (NCF) to make a donation to the Nevada Department of Agriculture, which administers school meals in the state. The money will then be distributed to pay off school lunch debt at schools participating in the National School Lunch and Breakfast Programs.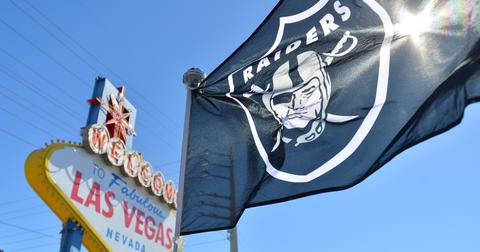 "Today, we want to make a donation to the Nevada Department of Agriculture meal service program, which feeds kids lunch and breakfast at the schools. We are hoping to eliminate the debt that the entire state of Nevada has to do that project, and in that regard we are donating $500,000 to the program," said Raiders Owner Mark Davis.
Gian Brosco, President & CEO of the Nevada Community Foundation added: "We are proud to partner with the Las Vegas Raiders as the administrator of the organization's community fund that will retire the cumulative school meal debt for eligible institutions currently participating in NSLP and SBP with the Nevada Department of Agriculture."
"As the Raiders prepare for their official arrival as our state's first-ever NFL team, their positive impact on our community continues to grow as evidenced by this significant gesture. We commend Mark Davis for actively seeking opportunities like this that make a real difference for Nevada students and residents."
In their press release, the Raiders said the donation will help to "fill the gap between schools and families who cannot afford to pay their school meal debt."
In a tweet, Nevada Governor Sisolak praised the move, writing: "The Las Vegas Raiders made another surprise announcement today: a $500,000 contribution to pay off school lunch debt and tackle food insecurity in Nevada. Thank you for supporting our schools and families!"
The Las Vegas @Raiders made another surprise announcement today: a $500,000 contribution to pay off school lunch debt and tackle food insecurity in Nevada. Thank you for supporting our schools and families! pic.twitter.com/gFFG4zRVOk

— Governor Sisolak (@GovSisolak) January 22, 2020