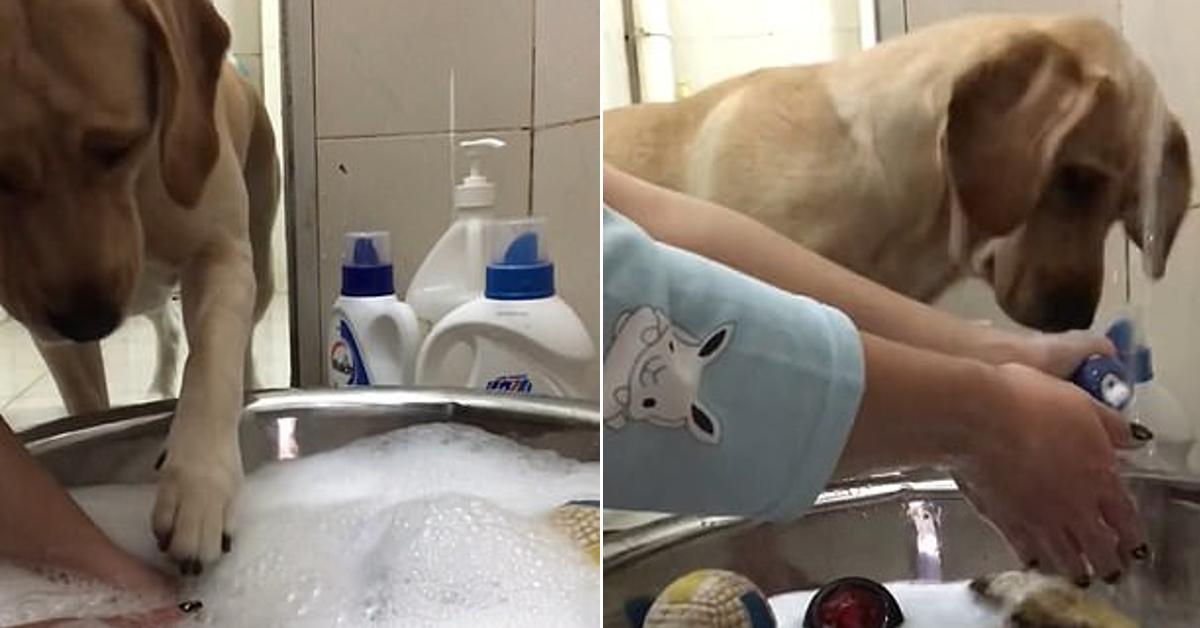 Labrador panics as owner washes her toys, tries to "save" them from drowning
By Mustafa Gatollari

Jan. 1 2021, Updated 11:55 a.m. ET
An overly protective golden Labrador watched her owner with bated breath and furrowed brows. Watching her favorite toys being cleaned was cute the ordeal for the adorable pup, and she's got her followers on social media sympathizing with her plight. Siqi shared video footage of her beloved doggie, Orange, on Douyin, which is China's version of TikTok.
Article continues below advertisement
To get herself ready for the Chinese New Year, Siqi washed all of her clothes along with Orange's toys in her Zhanjiang home. From the second she started picking up her pets' personal belongings, the pupper began following her owner all over the house, wondering what Siqi was going to do with her effects.
Orange's concern grew as she saw Siqi place the toys in the washtub. She looked down at the water and in a slight panic dipped her paws inside as if to fetch them from the bubbly pool.
Siqi says that this is par the course for Orange's behavior whenever she washes her toys.
Article continues below advertisement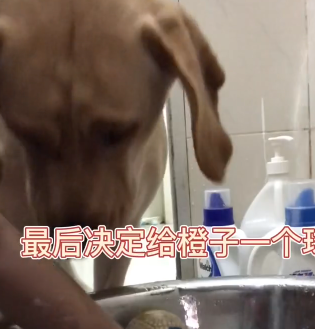 "I wanted to clean all the toys and clothes to prepare for the Chinese New Year," she told the Daily Mail. "Orange began following me as I started picking up her toys. She doesn't like me washing the toys. She always looks so worried when I do it."
Siqi decided to set her phone up on a tripod and upload a clip of Orange's reaction to her cleaning the stuffed toys, and the reaction to her footage was tremendous.
Article continues below advertisement
"I think she was just really worried like she wanted to rescue the toys from the water," Siqi said. "But I thought she was so adorable. She could understand everything I say to her like we have no problem communicating."
Article continues below advertisement
Some users chimed in with their own "worrisome" dog-toy washing stories, saying that their own canines do the same exact thing. This isn't the first time either that a dog went viral when they feared the safety of their beloved toys getting a wash. In 2019 a Golden Retriever tried its darndest to ensure its toys would be safe from the grasps of the evil washing machine.
Article continues below advertisement
Then there was Tutu the Beagle who was despondent after seeing the aftermath of their owner accidentally driving over their food bowl and flattening it like a pancake.
Tutu's owner of course made it up to the pup, buying them a new food bowl and documenting their before-and-after sad to a happy face.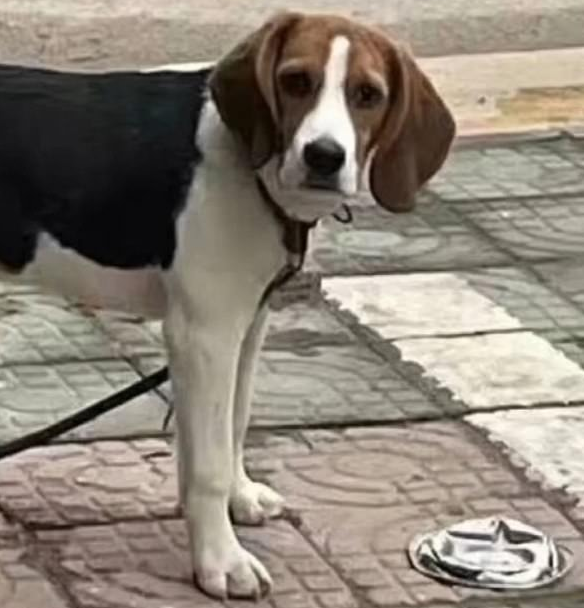 Article continues below advertisement
The best part is that he actually took Tutu to the store where the puppy could pick out their very own food bowl. After sniffing about, it looks like Tutu ultimately settled on the doggie dish of their dreams.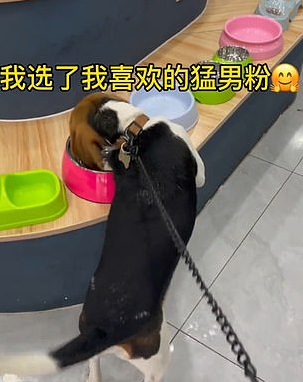 Tutu's owner said, "He walked around and picked a pink one. I think Tutu picked it because this bowl looked big. I just felt really overwhelmed that suddenly so many people started paying attention to our Tutu. I would like to use this opportunity to urge the public to give more care and love to animals and pets."
So the lesson here is don't mess with an animal's toys or their food, because their reaction to doing so proves they're basically humans.