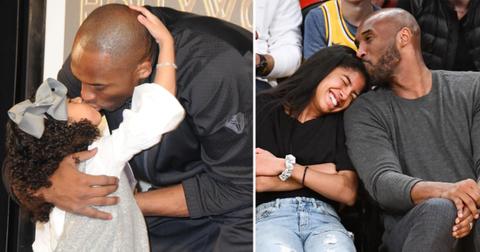 16 Pictures of Kobe And Gigi Bryant that will melt your heart
By Mark Pygas

Updated
Basketball legend Kobe Bryant, 41, and his daughter Gianna, 13, were among nine people killed when a helicopter crashed in Calabasas on Sunday. Orange Coast College baseball coach John Altobelli, his wife, Keri, and daughter, Alyssa, were also among those killed in the crash. Christina Mauser, an assistant girls basketball coach is also among those confirmed to have died.
Kobe and Gianna were reportedly on their way to Mamba Academy in Thousand Oaks for a basketball practice when the tragic incident took place.
Tributes have been flooding in from around the world. In a statement, fellow Lakers player Michael Jordan wrote: "I am in shock over the tragic news of Kobe's and Gianna's passing. Words can't describe the pain I'm feeling. I loved Kobe - he was like a little brother to me. We used to talk often, and I will miss those conversations very much. He was a fierce competitor, one of the greats of the game and a creative force. Kobe was also an amazing dad who loved his family deeply - and took great pride in his daughter's love for the game of basketball. Yvette joins me in sending my deepest condolences to Vanessa, the Lakers organization and basketball fans around the world."
While tributes continue to flood in, here are a few photos of Kobe and Gianna to remember them by.
1. Kobe and Gianna Bryant attend a basketball game between the Los Angeles Lakers and the Dallas Mavericks at Staples Center on December 29, 2019.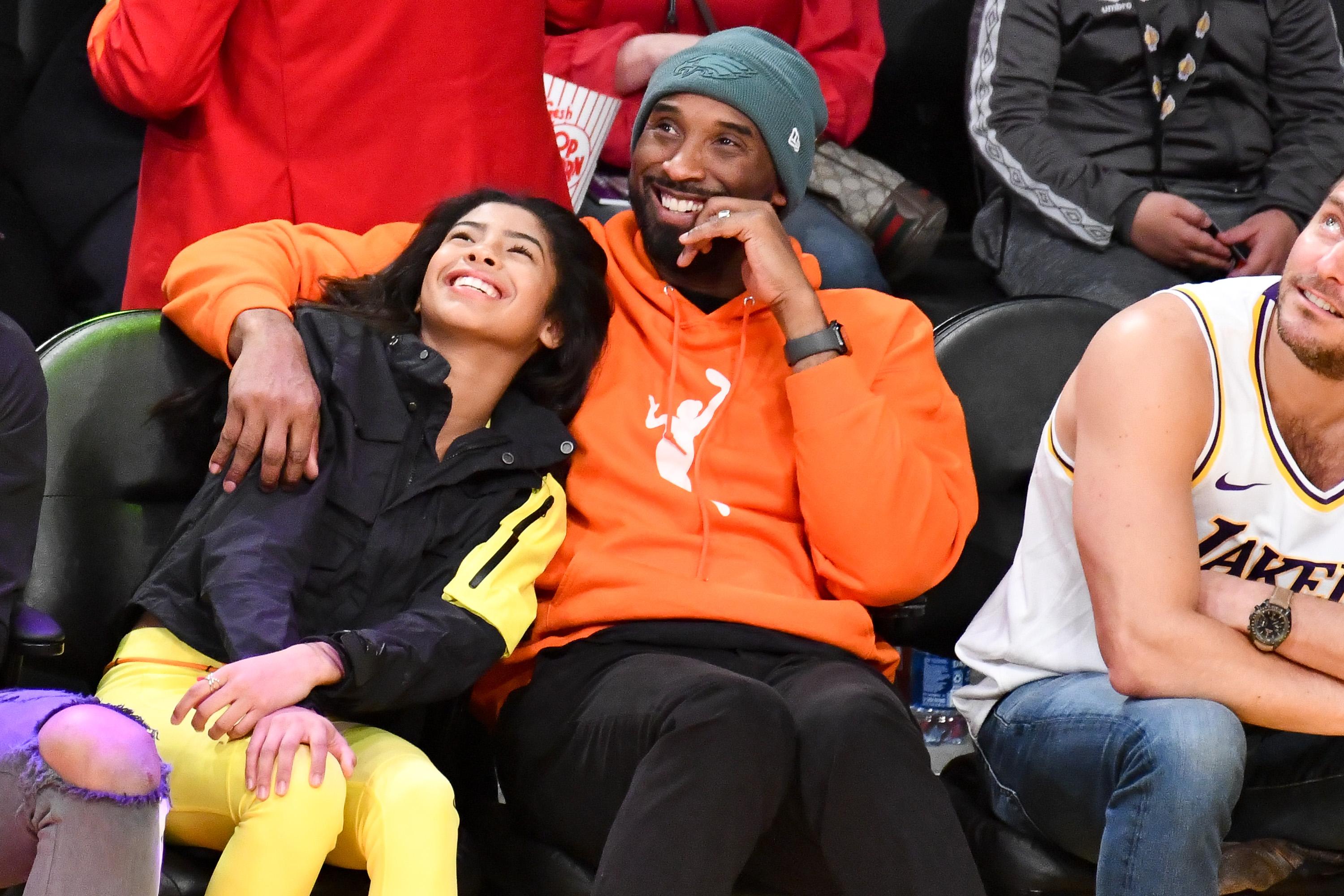 2. Kobe warms up with Gianna during the NBA All-Star Game 2016 in Toronto, Ontario.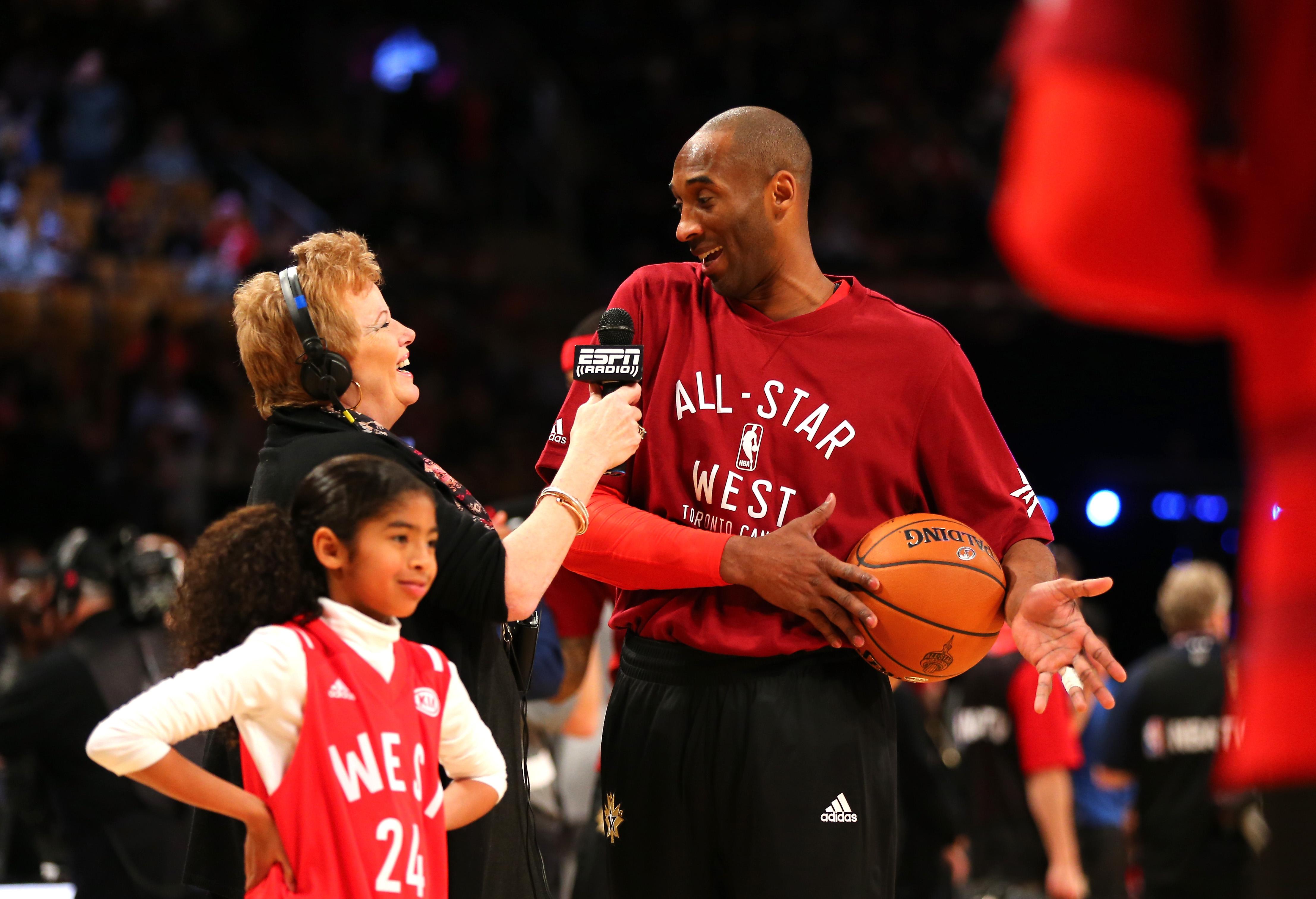 3. Gianna sits on Kobe's shoulders at a soccer match in 2014.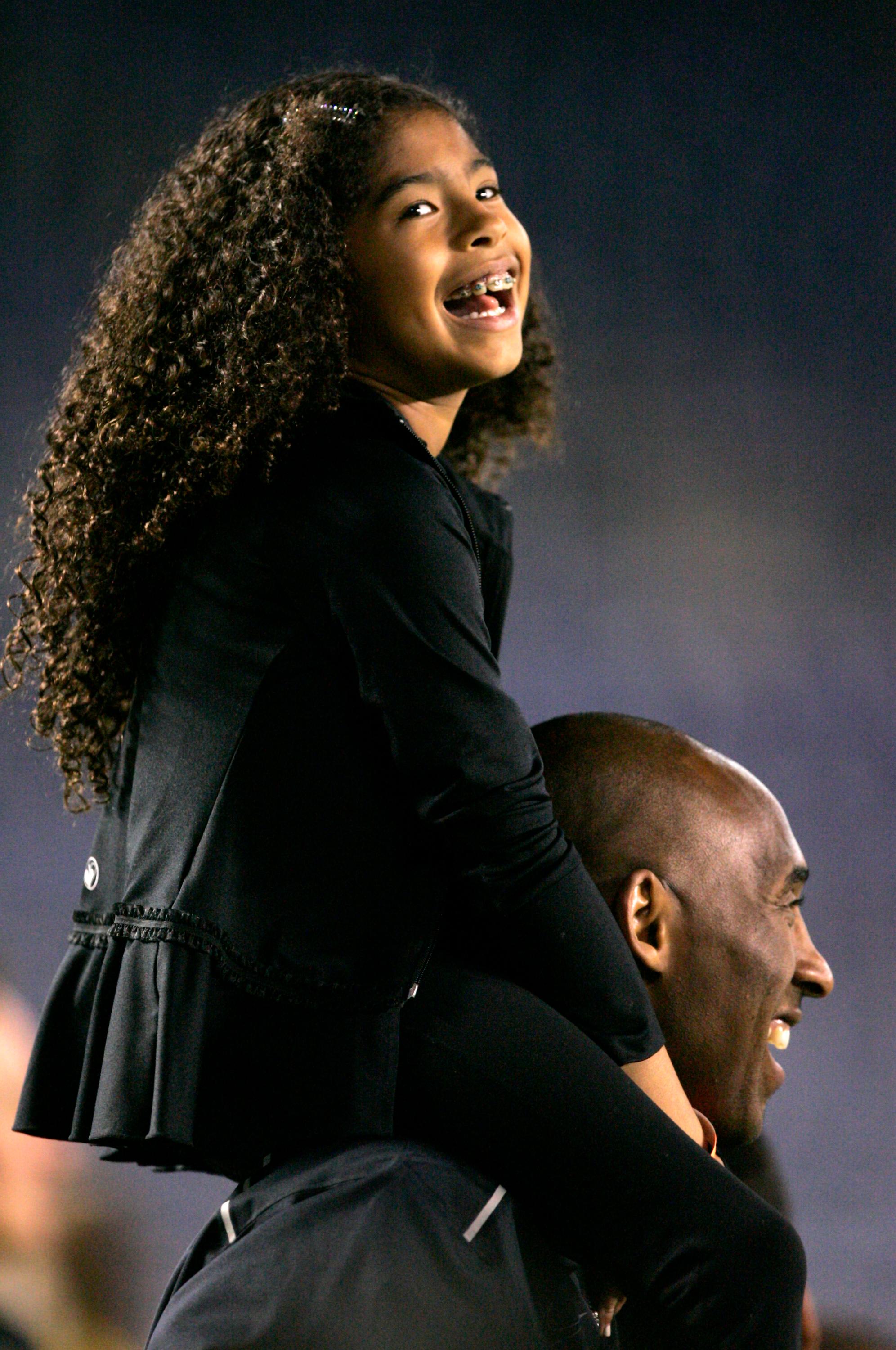 4. Kobe and Gianna attend a game between the Los Angeles Lakers and the Atlanta Hawks in November 2019.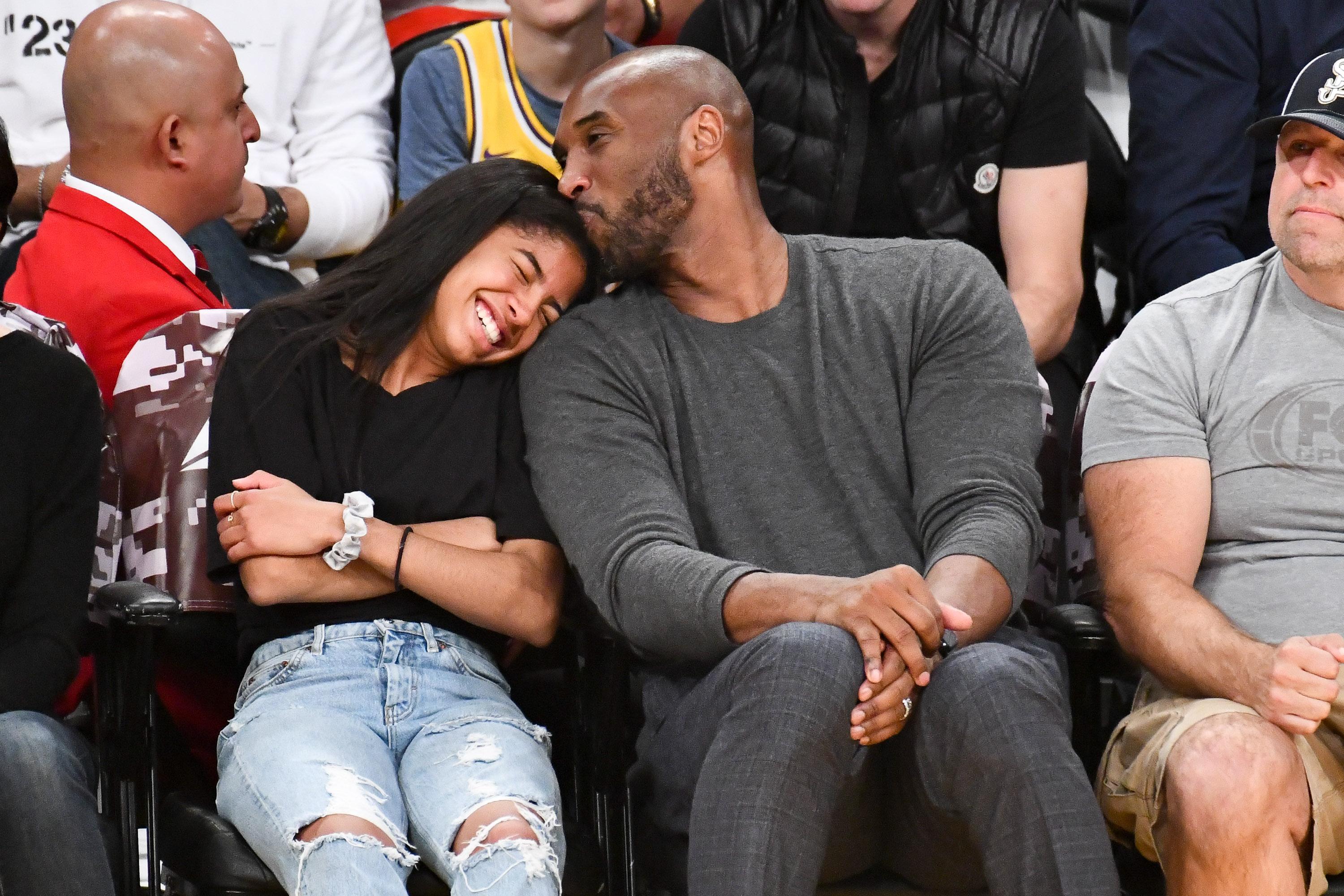 5. Kobe, Natalia, Vanessa and Gianna Bryant at a Lakers game against the Boston Celtics in 2010.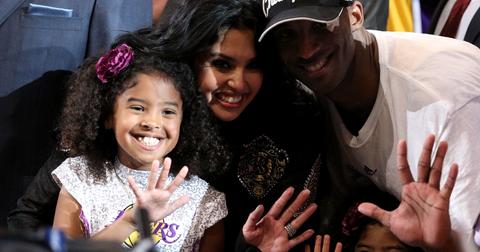 6. Kobe holds Gianna after the Lakers defeated the Orlando Magic in 2009.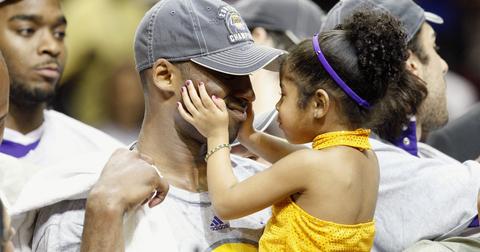 7. Kobe kisses Gianna at a press conference in 2008.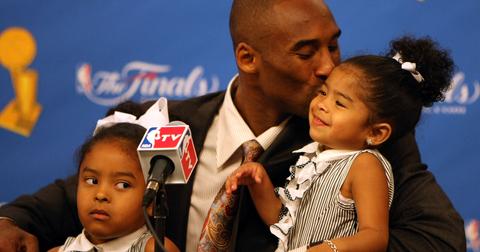 8. Kobe and Gianna kiss after Kobe's hand and footprint ceremony at Grauman's Chinese Theatre in 2011.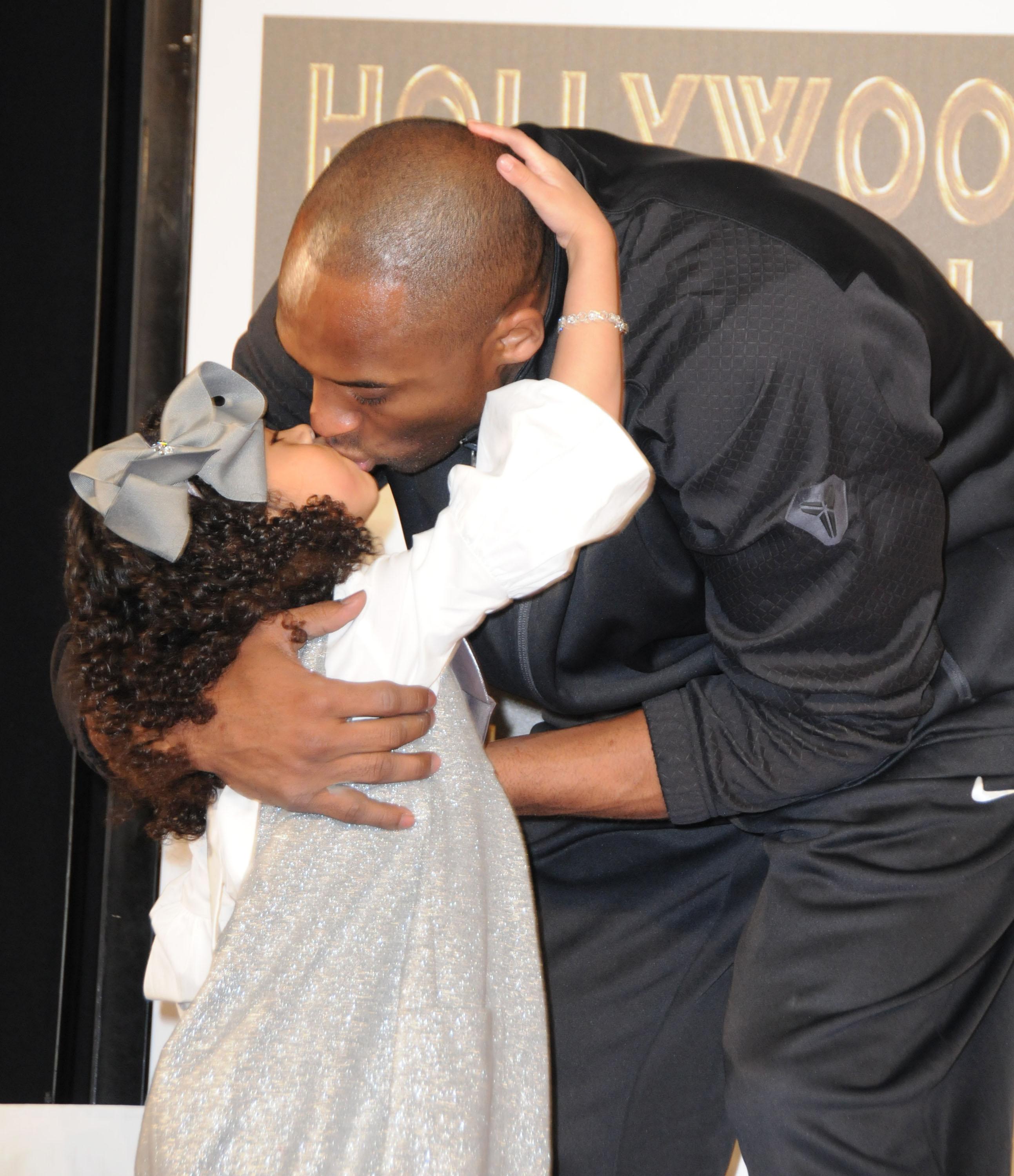 9. Gianna and Kobe pose for the camera at the WNBA All-Star Game in 2019.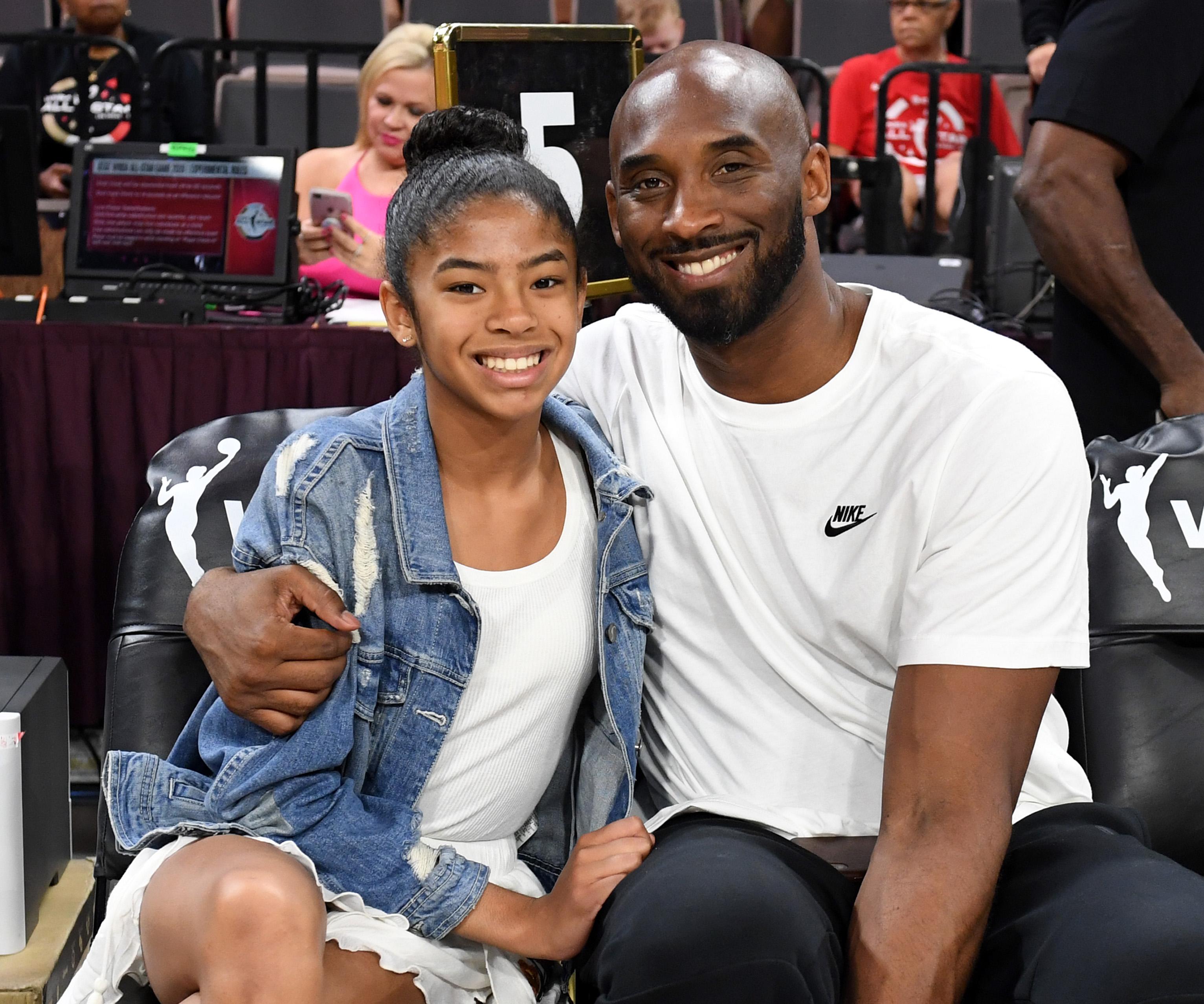 10. Kobe and Gianna watch the Phillips 66 National Swimming Championships in 2018.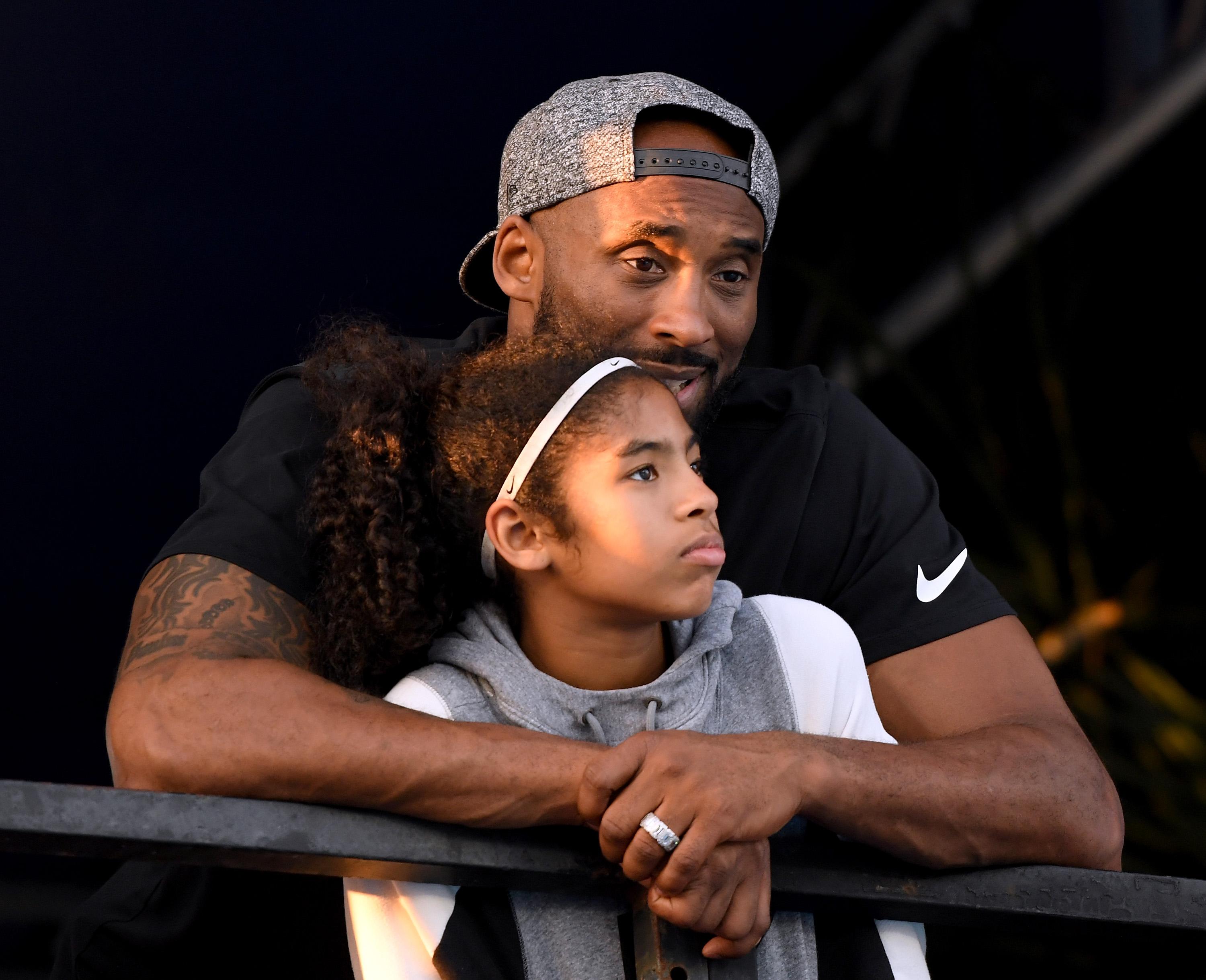 11. Kobe and family pose for a picture during Kobe's jersey retirement ceremony in 2017.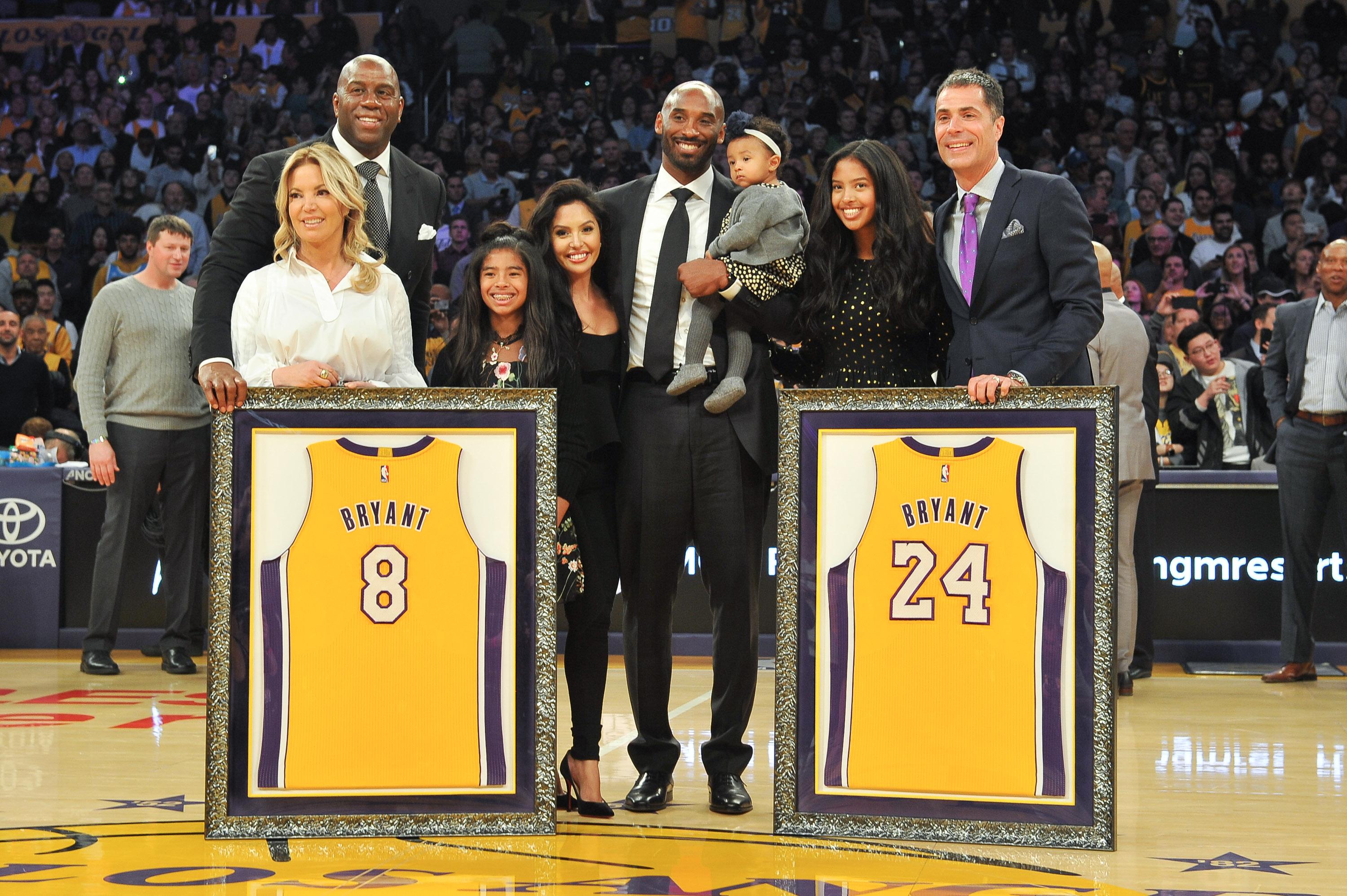 13. Kobe moves through the media to reach Vanessa and Gianna after defeating Spain in the gold medal game of the 2008 Olympics.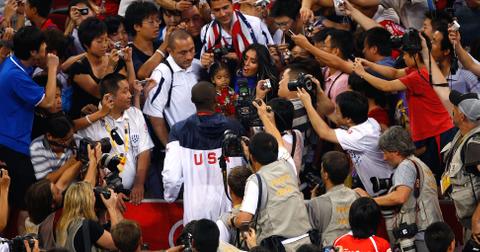 14. Kobe kisses Gianna after a game with the Memphis Grizzlies in 2009.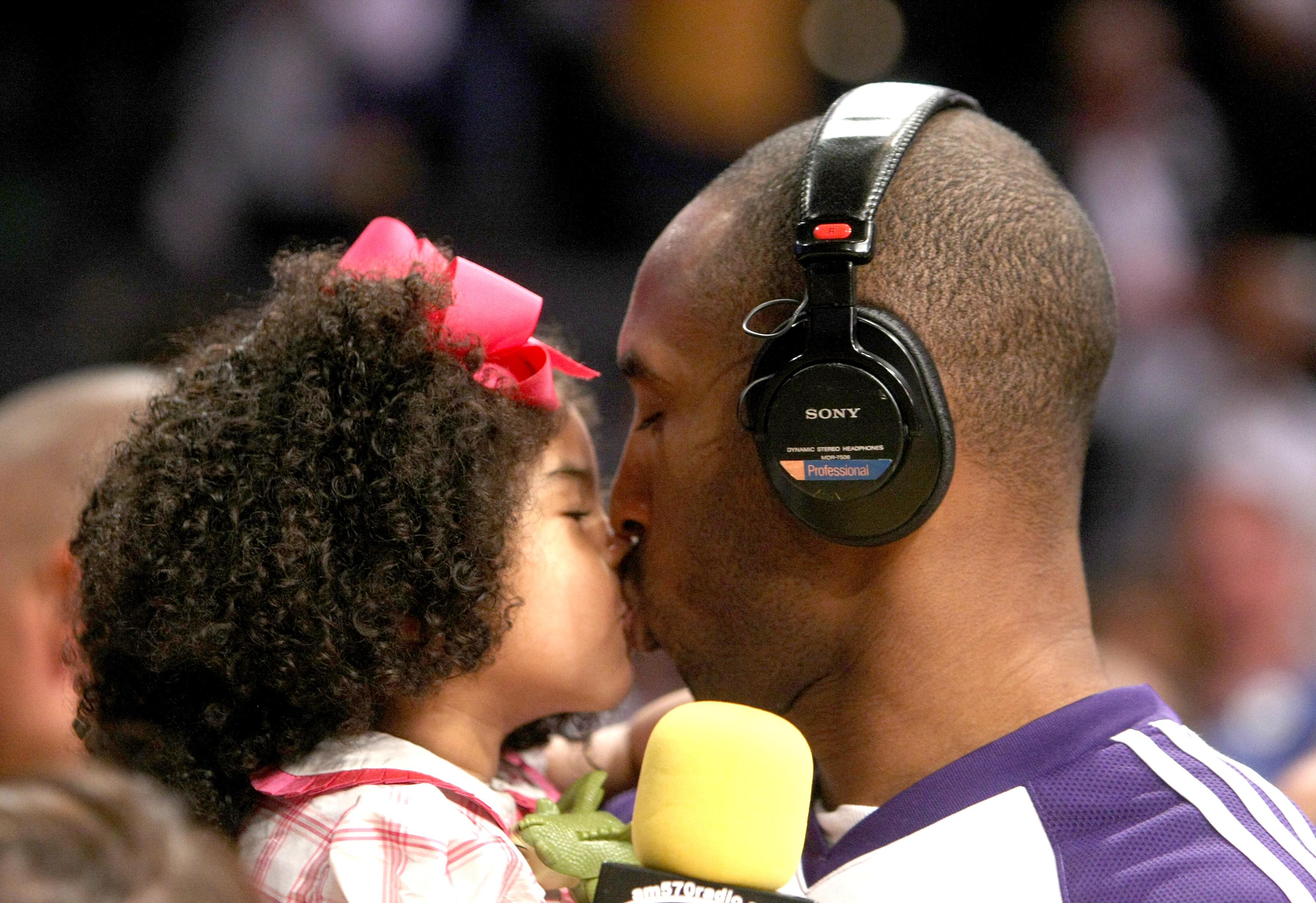 15. Kobe, Vanessa, Natalia, and Gianna pose with the Larry O' Brien Trophy after the Lakers won the 2009 NBA Finals.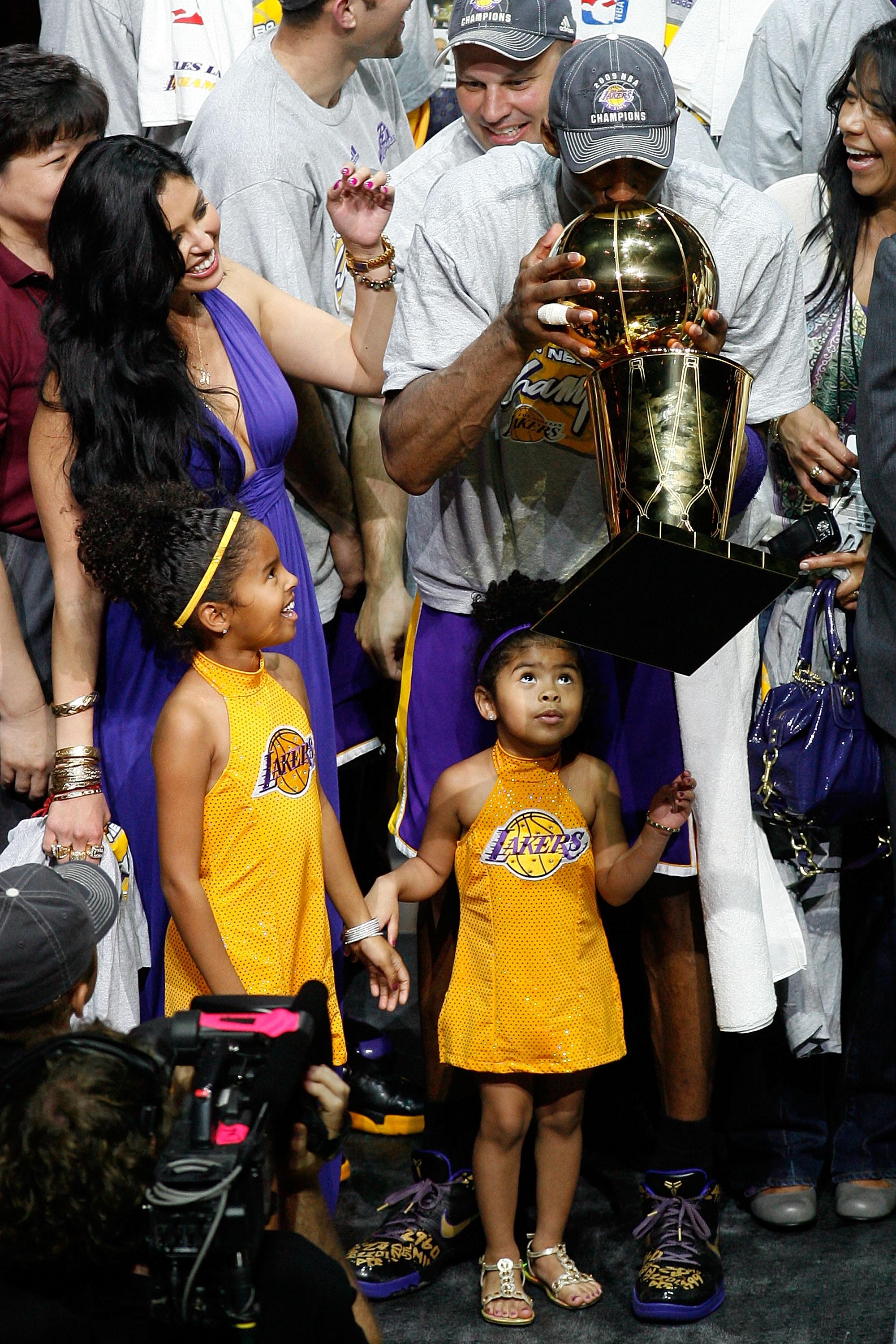 16. Kobe, Vanessa, Natalia, and Gianna vist Disneyland after the Lakers won the NBA Championship in 2010.