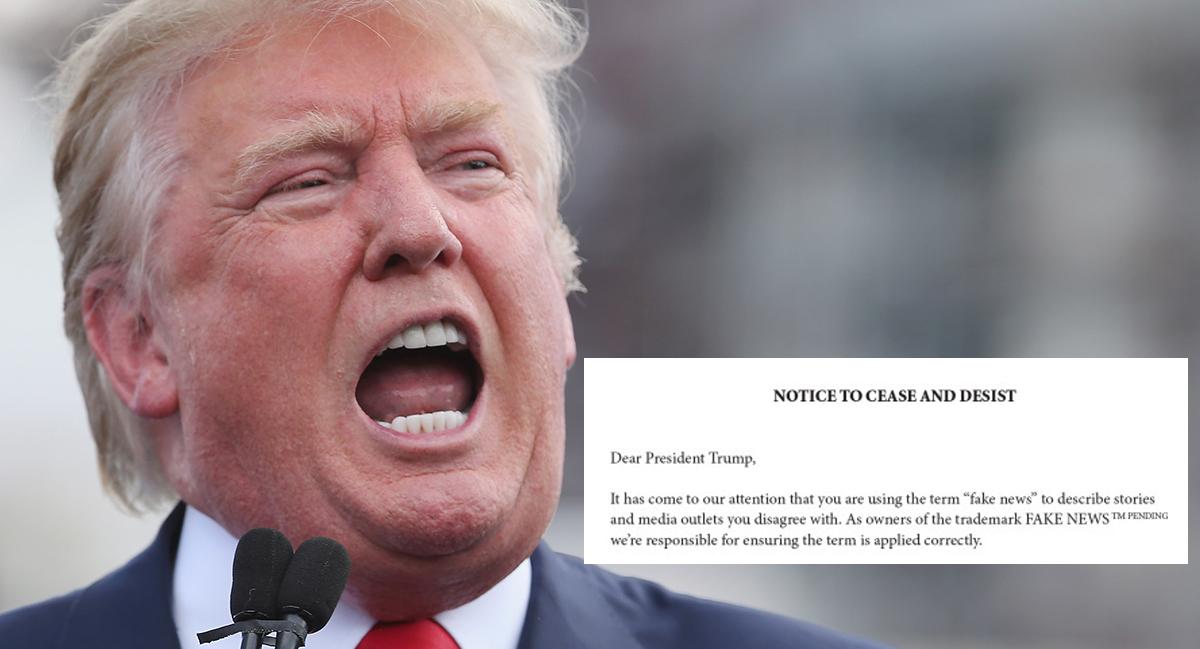 Journalists are trying to trademark 'fake news' so President Trump can't use it
By Mark Pygas

Oct. 23 2019, Updated 8:29 a.m. ET
President Donald Trump is well known for labeling reports that don't agree with him as "fake news." And while the term may have originally been coined to refer to bogus articles that made ridiculous claims to get clicks, it's now being used by world leaders and politicians to dismiss actual reporting. 
Article continues below advertisement
In 2018, President Trump even went as far as to hold the "Fake News Awards" on the Republican National Committee website. The poll asked President Trump supporters to rate news organizations based on how much they distrusted them. 
But now, a group of journalists is hoping to curb the term's use.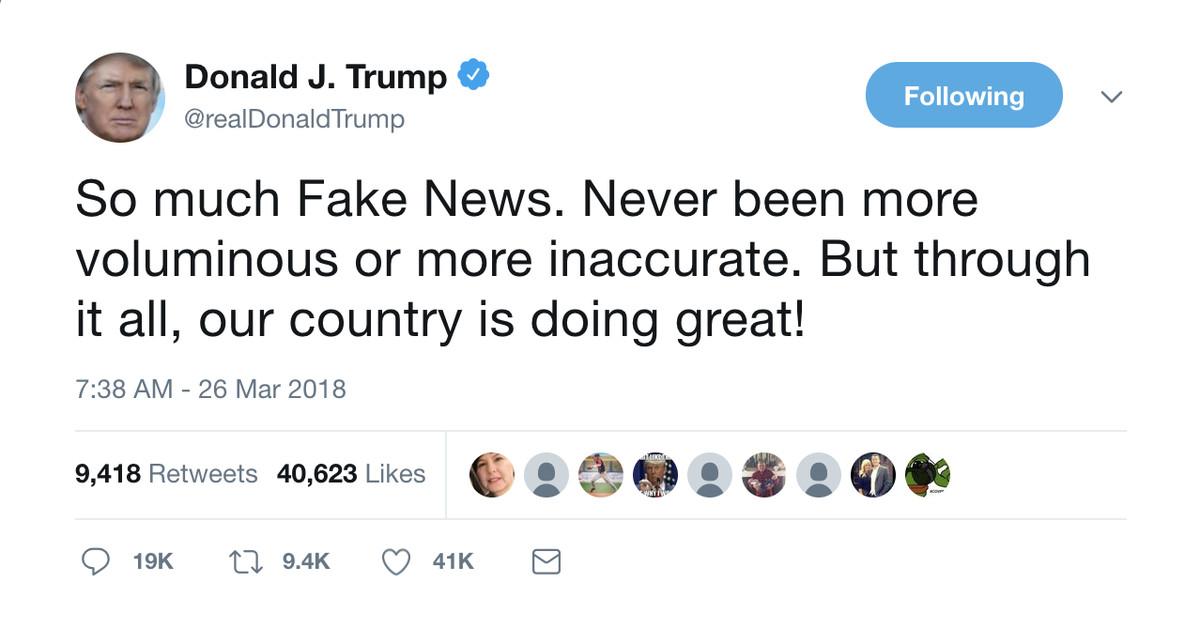 Article continues below advertisement
In an op-ed for Teen Vogue, reporter Emily Bloch explained that her local Society of Professional Journalists branch is attempting to trademark the term "fake news" and sending President Trump cease and desist letters whenever he uses the term. 
Bloch explained that the branch decided to take action after threats against journalists made national headlines.
"Being a journalist right now is scary," Bloch wrote. "It's frightening when sketchy videos about shooting news agencies are presented at a political conference held at a resort owned by the president. It's terrifying when, a year after bombs were sent to CNN, a shirt suggesting reporters should be hanged is casually worn on an airplane."
Article continues below advertisement
President Trump also played a role in the decision, with Bloch describing it as "infuriating" when the President devalues the hard work of reporters by calling it "fake news." 
Bloch added: "Just because you don't like a piece of information or it makes you look bad, doesn't mean you get to call it fake."
According to factba.se, a site that archives President Trump's tweets, he has referenced "fake news" over 1,200 times since taking office. That's more than once a day for those keeping count. 
Citing a Knight Foundation and Gallup poll which shows that trust of the media is at an all-time low, Bloch added:
Article continues below advertisement
"Trump's hefty use of the term — and the way it's caught on among his followers — threatens the livelihood of healthy discourse within a democracy."
That's why Bloch and several colleagues decided to do something about it, by applying for the trademark of the term. 
The Florida Pro Chapter of the Society of Professional Journalists teamed up with Canada-based creative agency WAX to send the request to the U.S. Patent and Trademark Office and create resources to help people tell legitimate news from fabricated stories. 
Article continues below advertisement
Bloch admits that it's unclear whether or not they'll be granted the trademark. The term is so generic and widely used that it seems unlikely. But as long as the application is still active, they're going to be sending cease and desist letters to frequent abusers of the term — including President Trump and other politicians around the world. 
Article continues below advertisement
He received his first cease and desist on Tuesday, which read in part:
"Referring to factual stories that are critical of your administration as FAKE NEWS (TM pending) is indeed trademark infringement. You may not be aware, but your misuse of the term FAKE NEWS (TM pending) has greatly confused the American people and shaken their trust in the journalism that's so vital to our democracy." 
"If you fail to comply with our request, we may pursue legal action. But of course, this is satire — which is very different than what you refer to as 'fake news.' It might be asking too much for you to realize the difference." 
Their main hope is that the cease and desist letters will get people to think about the term and how they use it.
Bloch added that she's "been on the receiving end of ridicule, mockery, sexism and threats — all just for doing my job."