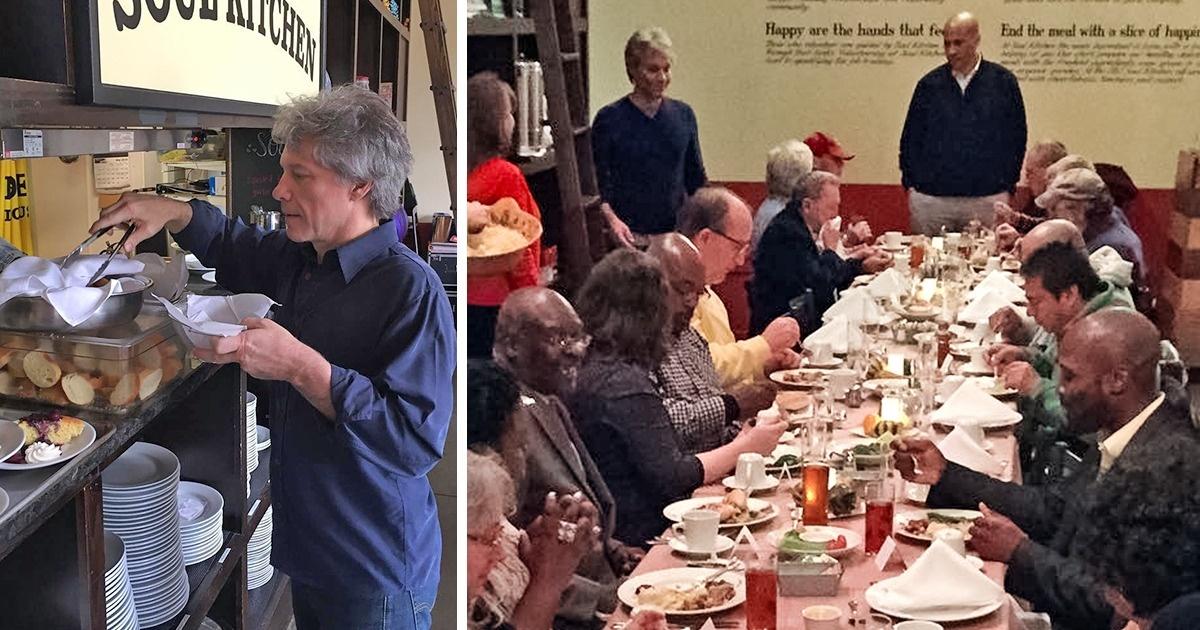 Jon Bon Jovi has two charity restaurants where people can eat without paying
By Mark Pygas

Nov. 20 2019, Updated 8:23 a.m. ET
Jon Bon Jovi wears a lot of hats. He's one of the best-known rock stars in the world, he's appeared on TV shows including Sex and the City, and he's even stared in films like Moonlight and Valentino. But you might not have heard about his philanthropy efforts.
Article continues below advertisement
Bon Jovi is the founder of the JBJ Soul Foundation, which has helped to provide over 600 units of supportive and affordable housing for thousands of youth and veterans. The foundation also runs Soul Kitchen, two restaurants where the menu doesn't have price tags and you can leave without paying.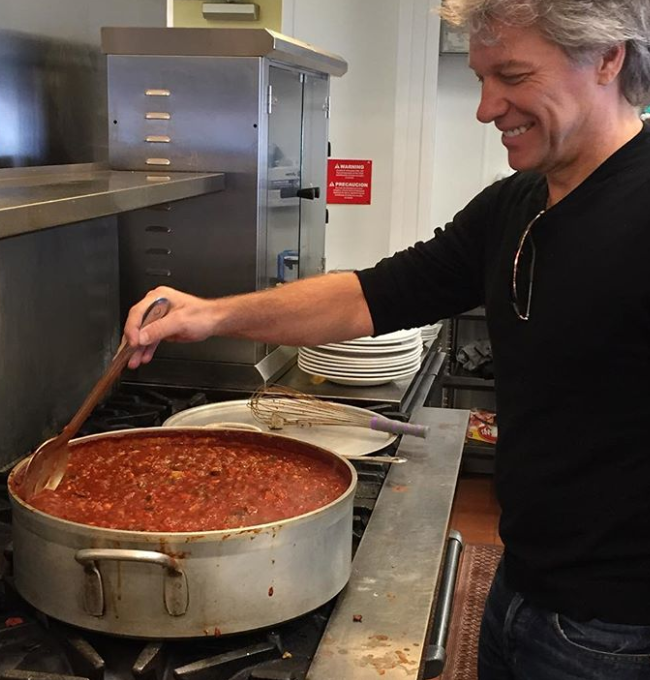 Article continues below advertisement
At Soul Kitchen, patrons can settle their bill with either a $20 donation or by offering to volunteer at a later date. According to the restaurant's website, their two locations have served over 105,000 meals. Some 54% of those meals are paid for with a donation, while 46% were earned by volunteering.
The first location opened in the Red Bank area of New Jersey where Bon Jovi grew up in 2011 according to Brightside. The second location opened near Toms River in 2016.
Article continues below advertisement
"Our mission has always been to affect positive change and address the issues of hunger and homelessness," Bon Jovi told Billboard. "There are no prices on our menu. So if you are in need, you participate. And that means bussing the table, washing a dish, working in our gardens."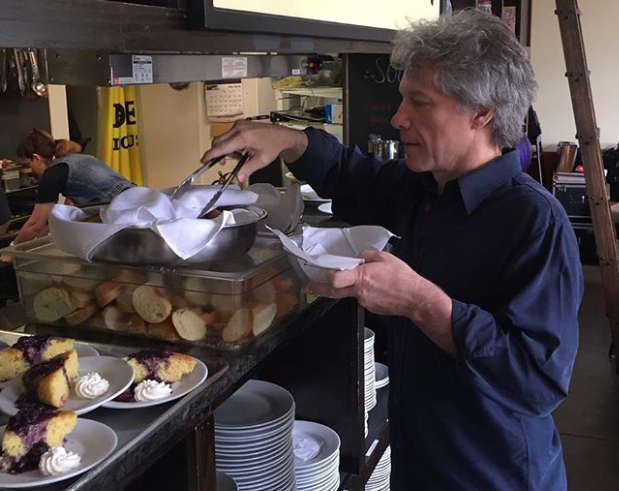 Article continues below advertisement
Bon Jovi opened the second location after Superstorm Sandy devastated the area.
"Super Storm Sandy brought a lot of focus here in Ocean County to people who are already in need. These are the hardworking blue collar... people who go to work every day but they need to make ends meet," Bon Jovi said. "The food insecurity was already here, but this just exacerbated it."
And yes, the food is good. The restaurant's website explains:
"JBJ Soul Kitchen serves a 3-course meal based on American Regional cuisine, beginning with the option of a soup or salad. Each guest also has the choice of an entrée such as a fish, meat, or vegetarian selection. The meal is finished with a freshly made dessert. Our chefs prepare many of the dishes with natural, locally sourced ingredients from our garden or the JBJ Soul Kitchen Farm."
Article continues below advertisement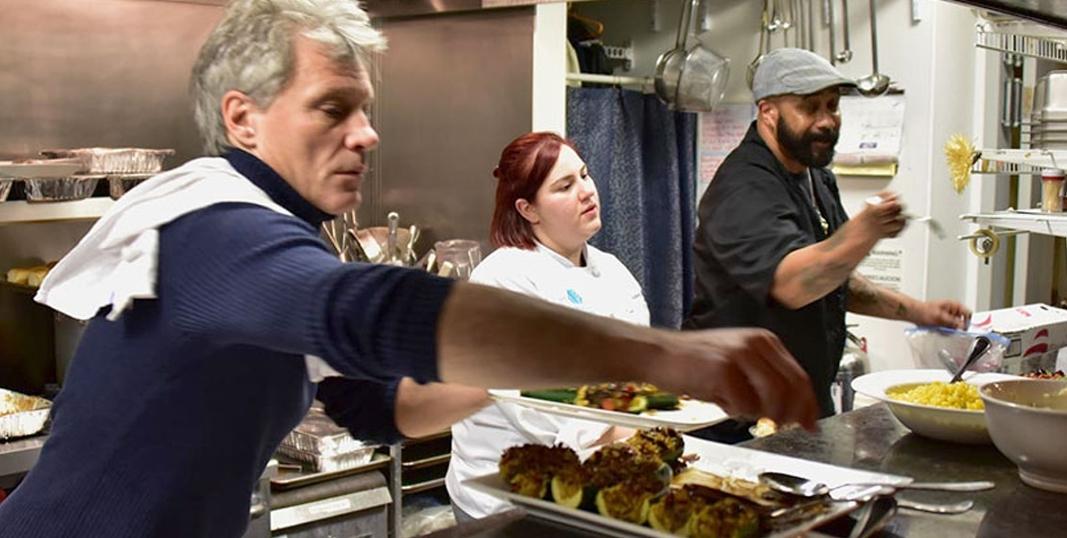 There are no reservations, and those who are most in need are always prioritized. Diners are seated at massive shared tables, which allow guests to interact with each other, whatever their economic status.
"Reservations are not needed at JBJ Soul Kitchen," the website explains. "We welcome everyone at our table and will seat guests on a first-come, first-served basis. Our in-need diners are given first priority."
Soul Kitchen also allows diners who can afford the meal to pay it forward, with each additional $20 donation provides meals for those who are unable to donate.
If you're unable to make it to the restaurant, you can also donate directly here.