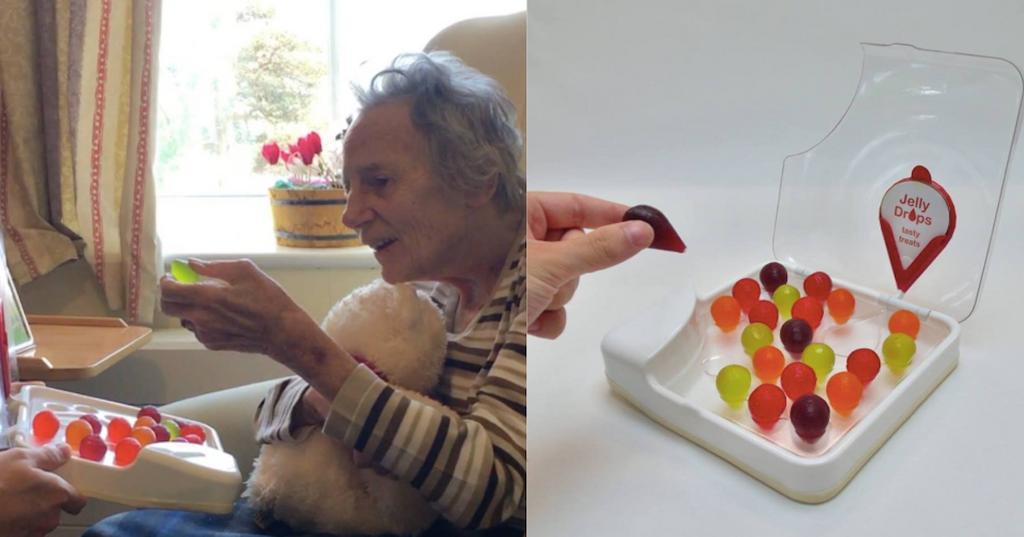 Man invented edible water jellies that resemble candy to help hydrate dementia patients
By Robin Zlotnick

Oct. 17 2019, Updated 4:06 p.m. ET
If you've ever had a relative or a good friend with Alzheimer's or dementia, you'll know that even something as simple as staying hydrated can get extremely difficult. They might forget to drink water, not feel thirsty, or they might be unable to swallow thin liquids.
Article continues below advertisement
And according to the Alzheimer's Society, "some medications and dementia-related illnesses can also make dehydration worse."
This is something that Lewis Hornby knows all too well, his grandmother Pat, an Alzheimer's patient, was once rushed to the hospital and diagnosed with a severe case of dehydration
Lewis decided to try and figure out a way to get Pat to drink more water. His solution, called Jelly Drops, are simple but incredibly creative.
Article continues below advertisement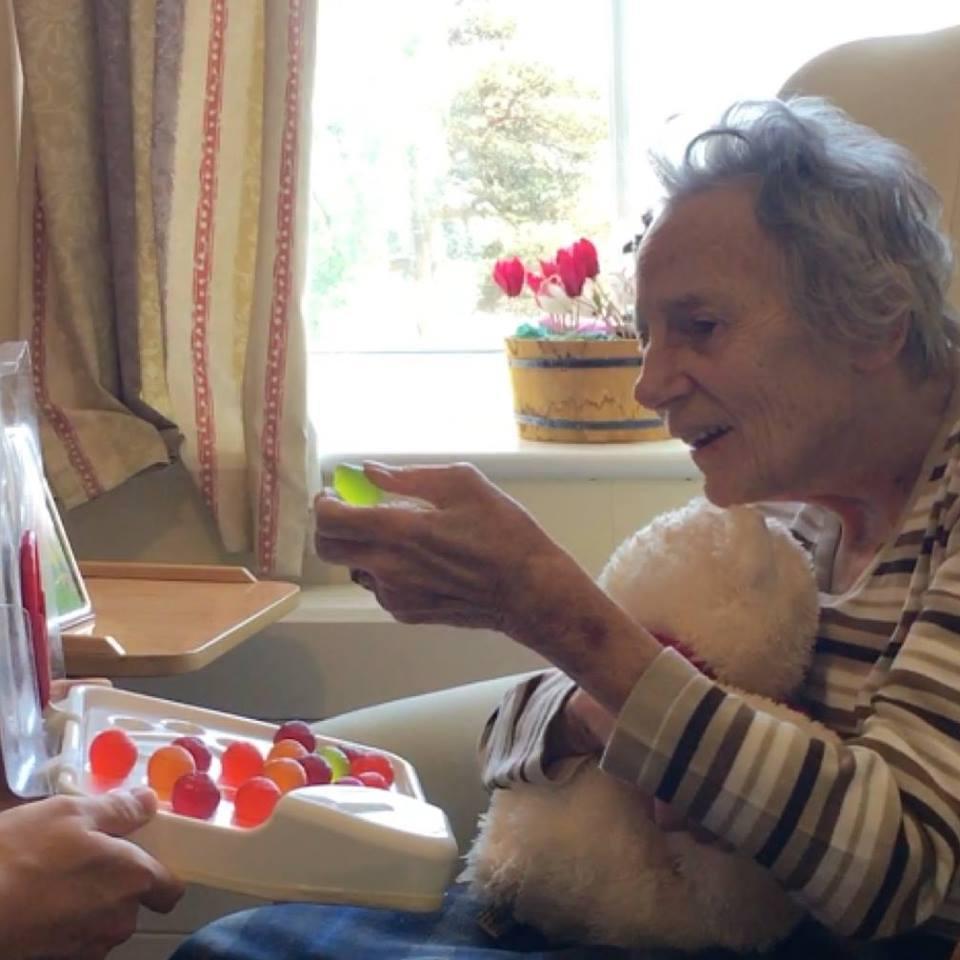 According to Yahoo, Lewis "educated himself on the issue by using sensory deprivation tools and virtual reality, reaching out to a dementia psychologist, spending a week living in a dementia care home with his grandmother, and speaking to doctors about how to create a product that could be eaten easily but provide hydration."
Article continues below advertisement
Jelly Drops are basically droplets of water surrounded in a thin layer of gelling agents and electrolytes. They come in six bright colors, which draw the attention of the dementia patients, who often believe they're pieces of candy.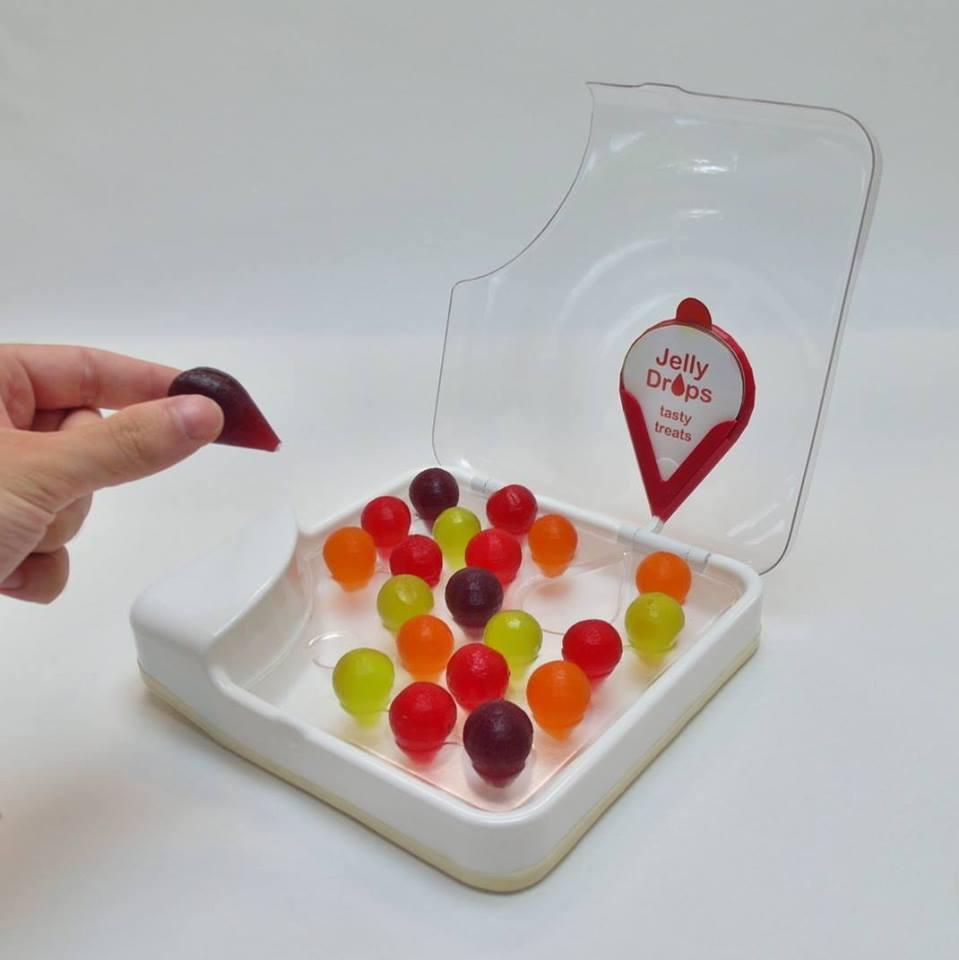 Article continues below advertisement
The solid shapes are also much easier to handle and ingest than a glass of water, and they take longer for the body to break down, increasing absorption.
"When first offered, grandma ate 7 Jelly Drops in 10 minutes," Hornby said, "the equivalent to a cup full of water, something that would usually take hours and require much more assistance."
Article continues below advertisement
Lewis noticed when visiting his grandmother that dementia patients can struggle to eat food off a plate. They had a much easier time with things they could eat with their hands, such as boxes of chocolate or sweets.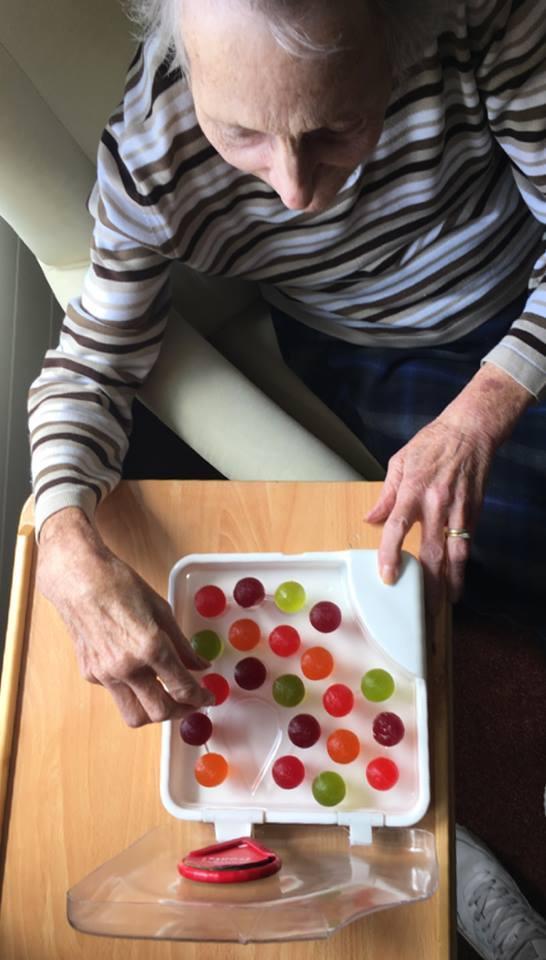 Article continues below advertisement
When Lewis gave his grandma a box of chocolates, she instinctively knew to pick up the individual chocolates and put them in her mouth.
"Residents who were otherwise disengaged with their environment would light up and gratefully accept a treat when offered," he told Metro. Lewis went on to note that many patients took multiple Jelly Drops.
"There is something about this format that excites people with dementia. They instantly recognize it and know how to interact with it."
Lewis studied at the Royal College of Art and is only 24 years old, he created Jelly Drops as part his Innovation Design Engineering degree, but he intends to "to make Jelly Drops ready to purchase as soon as possible."
Article continues below advertisement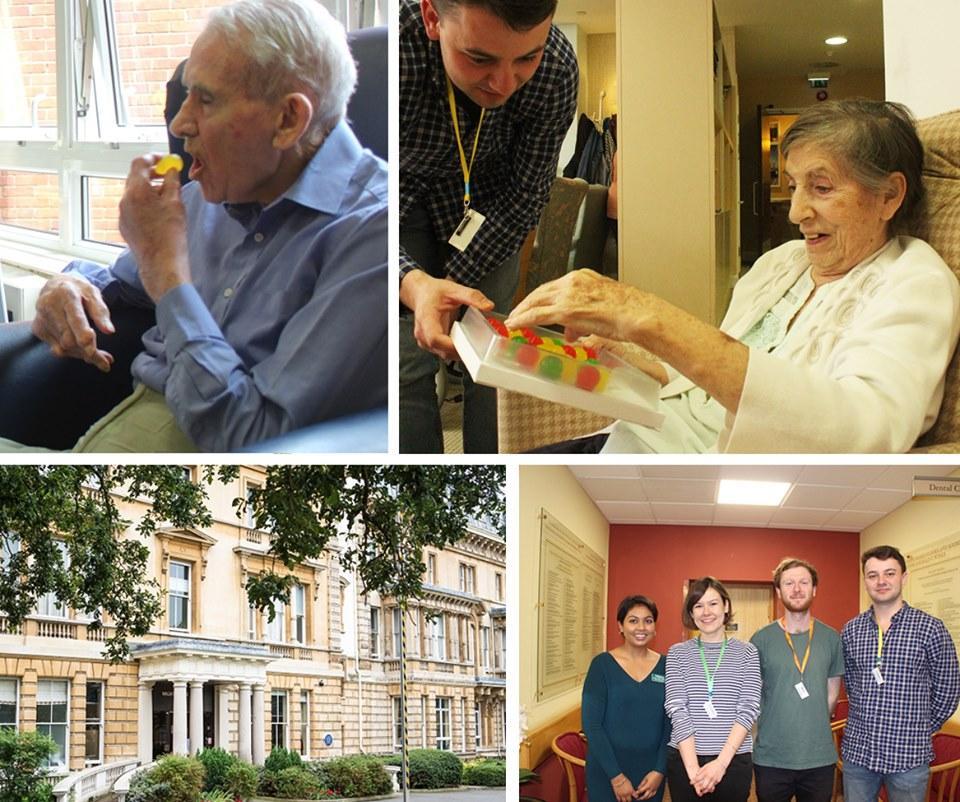 Lewis won the Helen Hamlyn Centre Design Award and the Dyson School of Design Engineering DESIRE Award for Social Impact for jis Jelly Drops. He's also partnered with Alzheimer's Society through their Innovation Accelerator and raised $10,000 through a crowdfunding page.
Jelly Drops will be available toward the end of 2019, and have now been dubbed "Pattinson's Jelly Drops," after Lewis' grandma Pat.