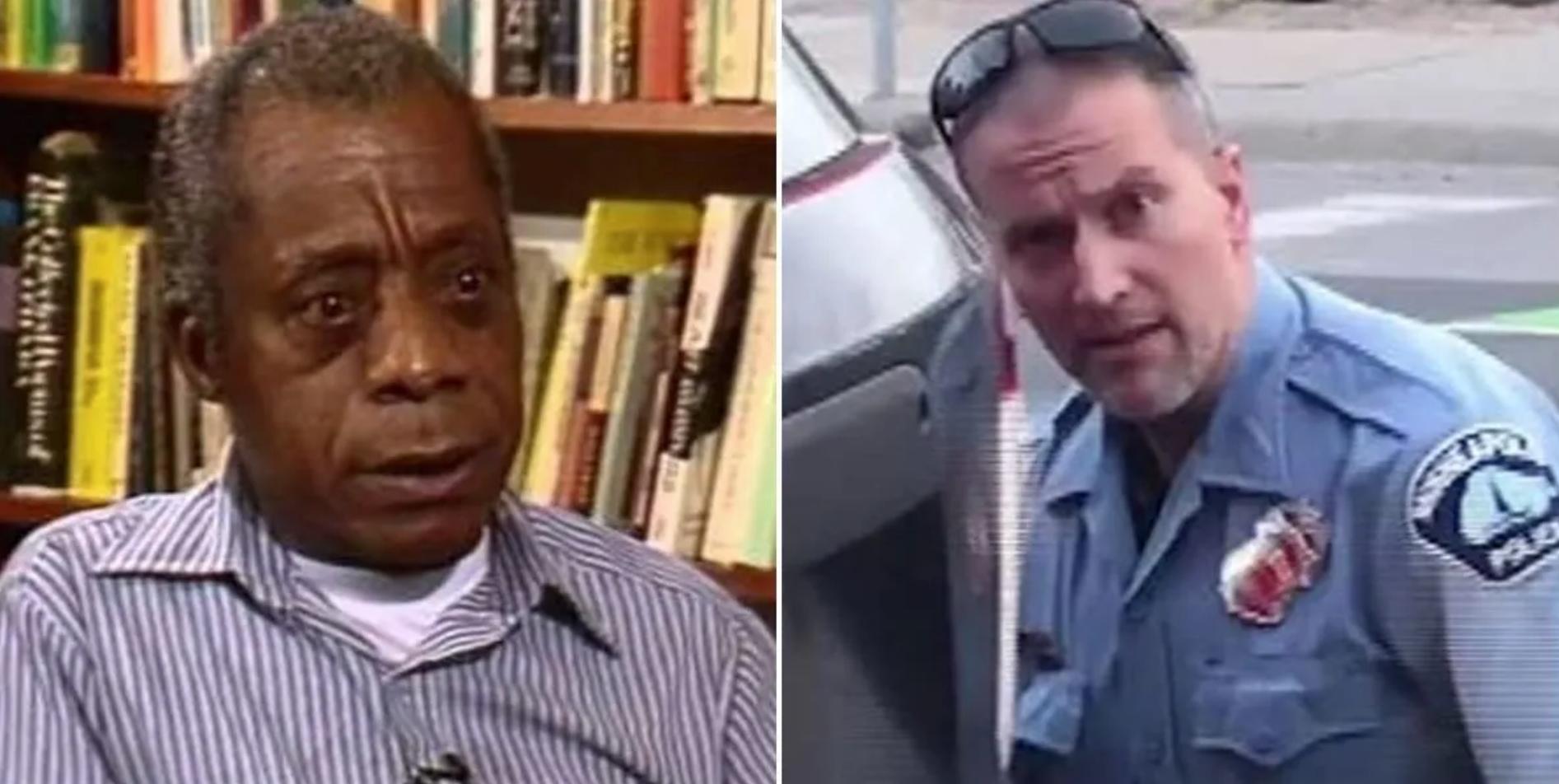 Frustrated with America's 'progress' on race? James Baldwin described it perfectly over 30 years ago.
By Tod Perry

Jun. 5 2020, Updated 9:20 a.m. ET
The disturbing footage of Minnesota police officer Derek Chauvin kneeling on the throat of George Floyd and suffocating him to death has provoked painful reactions for millions of people across the nation.
Article continues below advertisement
But one of the most frustrating is that it's forced us to ask ourselves, "Why is this still happening?"
Author and civil rights activist James Baldwin addressed the glacial pace of American racial progress over 30 years ago in a clip that was aired in the 1989 PBS documentary James Baldwin: The Price of the Ticket.
Sadly, his assessment of this country back in '80s would be shockingly similar if he were alive to see the events of today. Baldwin passed away in 1987.
Article continues below advertisement
"What is it that you wanted me to reconcile myself to? I was born here more than 60 years ago. I'm not going to live another 60 years," he said. "You always told me that it's going to take time."

"It's taken my father's time, my mother's time, my uncle's time, my brothers' and my sisters' time, my nieces and my nephew's time," he continued. "How much time do you want for your progress?"
Article continues below advertisement
The clip began circulating on Thursday after Quasim Rashid, a candidate for the House of Representatives, used it as a response to Hennepin County Attorney Mike Freeman said he will not "rush to justice" on charges against Chauvin.
Article continues below advertisement
Badwin eloquently and passionately described the paranoia he feels living as a black man in America on a 1968 episode of the The Dick Cavett Show. He was on a panel with Yale Professor Paul Weiss who asked him, "So why must we always concentrate on color?"
Baldwin responded saying he left America for Paris in 1948 to escape its "particular social terror, which was not the paranoia of my own mind, but a real social danger visible in the face of every cop, every boss, everybody."
Sadly, Baldwin's words still ring true today.