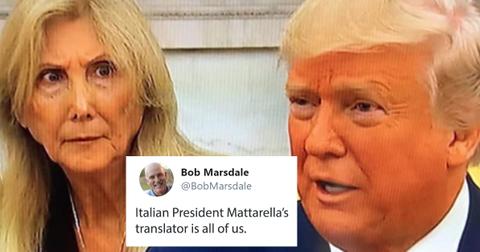 This Italian translator couldn't believe her ears translating Trump and people loved it
By Mark Pygas

Updated
President Donald Trump met with Italian President Sergio Mattarella at the White House on Wednesday, and as always, things got very interesting when the two took questions from the press. There weren't too many questions for President Mattarella, and most were about Donald Trump's decision to pull troops out of Northern Syria and impeachment proceedings.
This left President Mattarella's translator scrambling to hastily translate everything that was being said into Italian. And people really felt for her. 
While claiming that Turkey's offensive into Syria had nothing to do with the United States, President Trump noted that they "have a lot of sand over there." A comment that seemed to confuse the poor translator as much as it did the rest of us. 
It looks as if she's having just as much trouble keeping up the whole Ukraine thing as we are.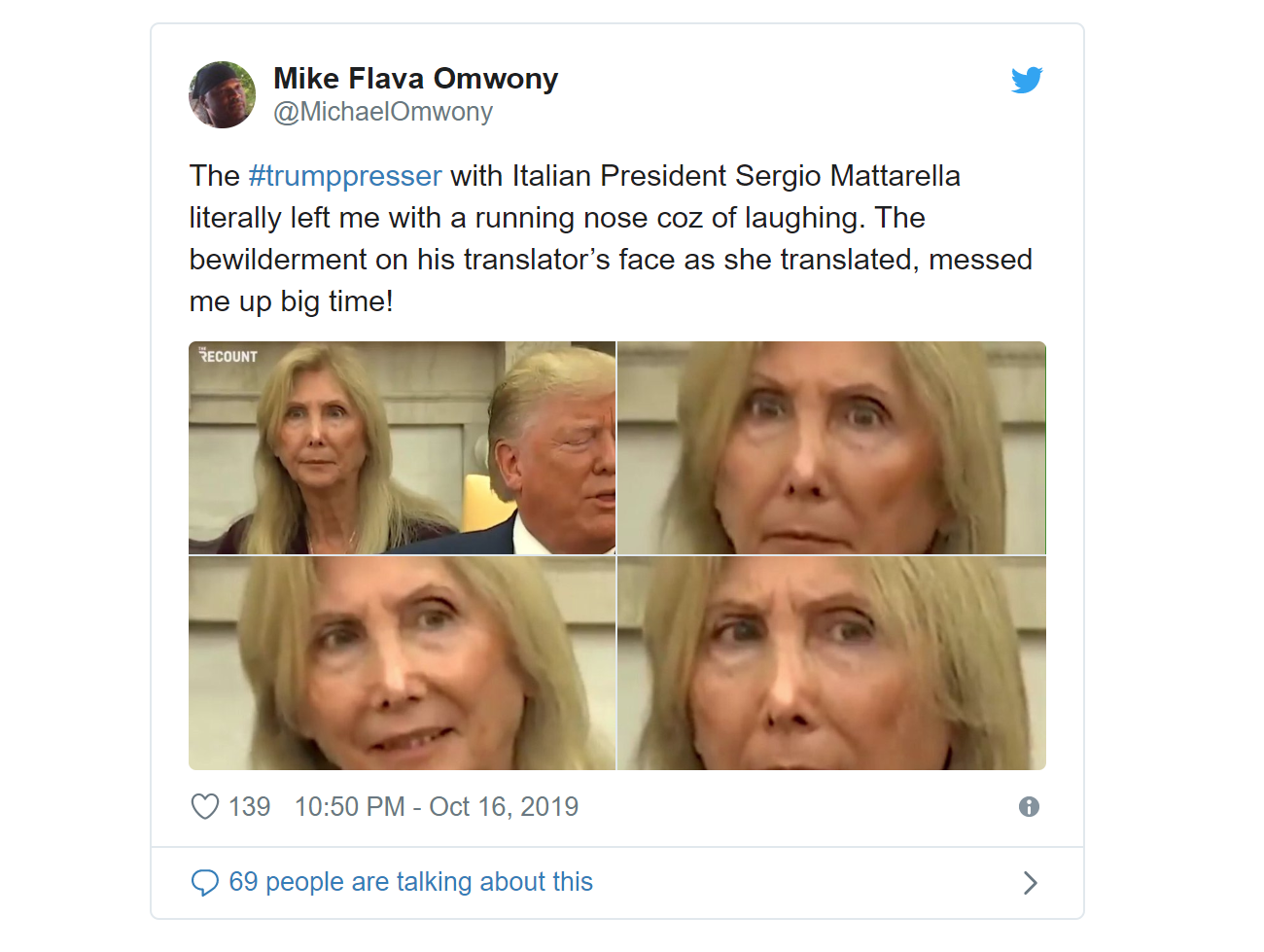 Twitter users seemed to be able to relate with the woman, with one user joking: "The look of the White House Italian translator as Trump says President Mozzarella for the Italian President and says U.S. and Italy have been allies since Ancient Rome."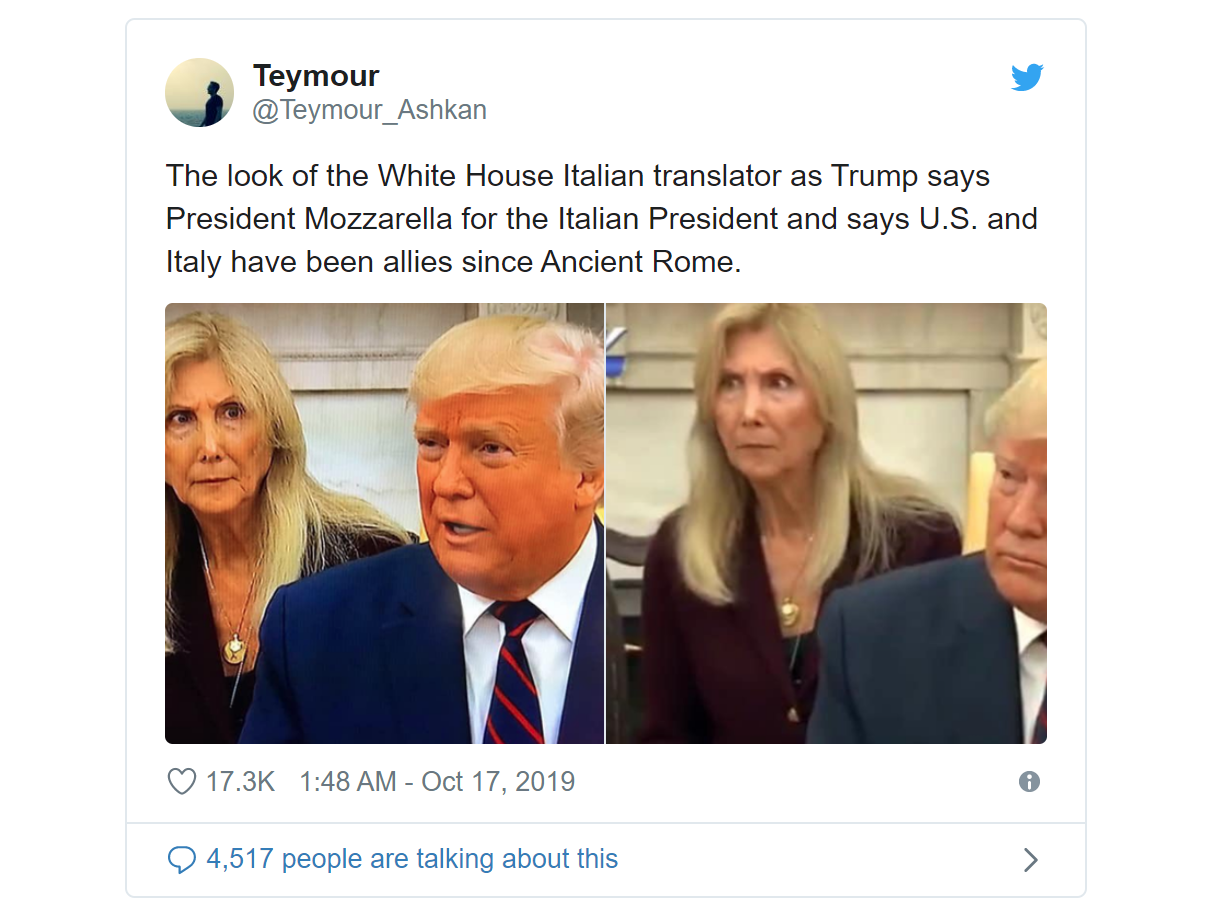 That tweet refers to earlier comments by President Donald Trump that "the United States and Italy are bound together by a shared cultural and political heritage dating back thousands of years to Ancient Rome." 
Many social media users seemed confused by the comment, with some pointing out that the United States only turned 243 on July 4 this year. 
Another user added: "Poor thing. I think she's the translator for the Italian President. Can't imagine having to translate his word salads into non gibberish Italian."
Another user posted the moment the topic turned to Trump Lawyer Rudy Giuliani.
"Italian President Sergio Mattarella's translator listening to Donald Trump is all of us," another user added.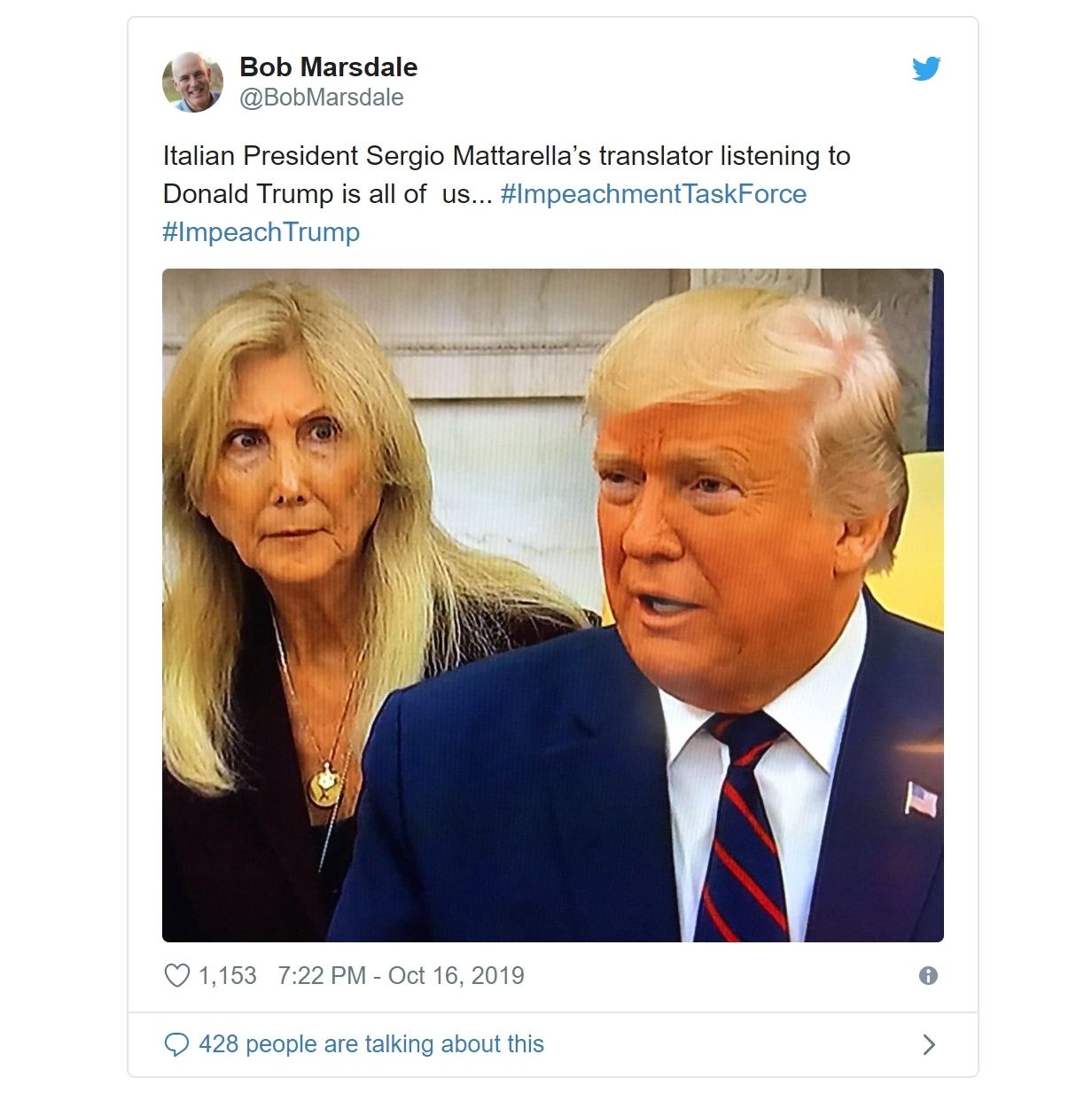 One user joked: "It's okay, Italian Translator Lady, this is what we deal with every damned day."