Ireland Baldwin reposts paparazzi pics to make a statement about the effects of lighting and angles
By Robin Zlotnick

Jul. 31 2020, Updated 8:43 a.m. ET
Ireland Basinger Baldwin is a model and the daughter of Kim Basinger and Alec Baldwin. She has over 611,000 followers on Instagram, where she posts pictures of herself and lets her fans in on things like her skincare and exercise routines.
Article continues below advertisement
Recently, Ireland reposted two paparazzi pictures of herself that were taken one day apart. In them, she appears to be having fun on the beach. But she's using the photos to spread an important message about body positivity and not judging someone based on a single photo.
Article continues below advertisement
"Yesterday's paparazzi pics vs. today's..." she writes in her Instagram caption. "Remember people! Lighting is everything and the media always wants to make people look like s--t if they can ♥ so bored and tired of the body shaming. Don't we have enough going on in the world?
"How do people still have time to cut others down? Also I have razor bumps for days, I don't have six-pack abs (I'm working on it, thanks @chloe_t) and I am as white as snow and I don't give a f--k. Let's find better hobbies and encourage body positivity."
Article continues below advertisement
She's a gorgeous girl, and in those photos she looks like she's having a great time. But people are mean! And they expect people in the public eye to look completely flawless all the time. But no human being always looks perfect.
Many people commented on Ireland's post because they appreciated how candid she is and they love the example she's setting for younger girls and others who constantly try to live up to the illusion they see on Instagram day in and day out.
Article continues below advertisement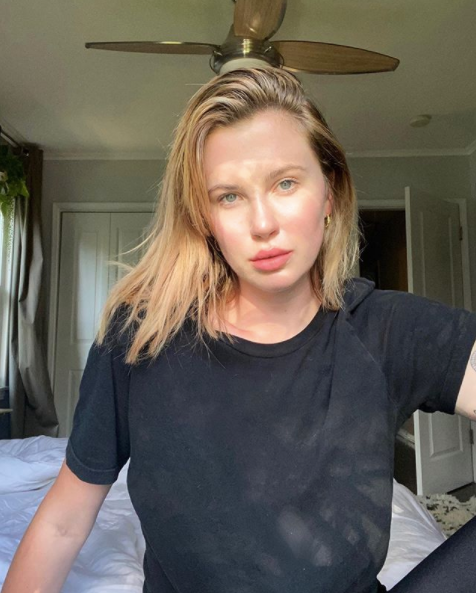 "You are stunning, but much more relevant than that, you are smart, f--king funny, and kind," Barbara Muschietti commented. "And thank you for posting these pictures for the younger girls (and the not so young girls) so that we are reminded that we collectively have to learn to STOP giving money to press/sites that use pictures to shame us."
Article continues below advertisement
"I struggle majorly with razor burn/ingrown hairs," another Instagram user wrote. "Seeing you use your platform to speak up about this is super powerful and inspiring and helps me feel less alone. Thank you."
"This is an incredibly important message coming from you — a woman of your age and your position with your platform," someone else wrote. "So many feel the need to zap away every perceived imperfection but they don't even exist... Physical flaws are a myth. And you are a goddess inside and out. Thanks for this post."
Article continues below advertisement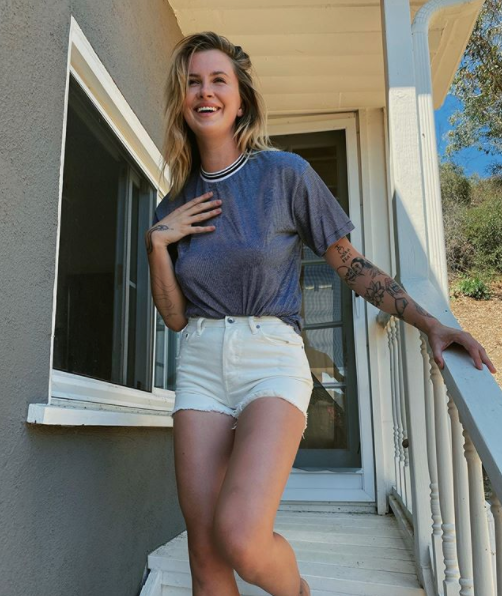 It's so important to normalize human beings looking like actual human beings. What we see on social media is always a filtered, select depiction of a person's reality, no matter how "real" it claims to be.
Article continues below advertisement
Paparazzi photos are often taken and shared specifically to shame celebrities for what they look like. But no body is shameful.
As Ireland put it in one of her Instagram captions, "There's always going to be folks out there who want to cut you down. So many sad little humans out there who want to see you fail. People who will always say you're not good enough. If you know how hard you work and you're proud of the person you are and if you love your body... That's all that matters."