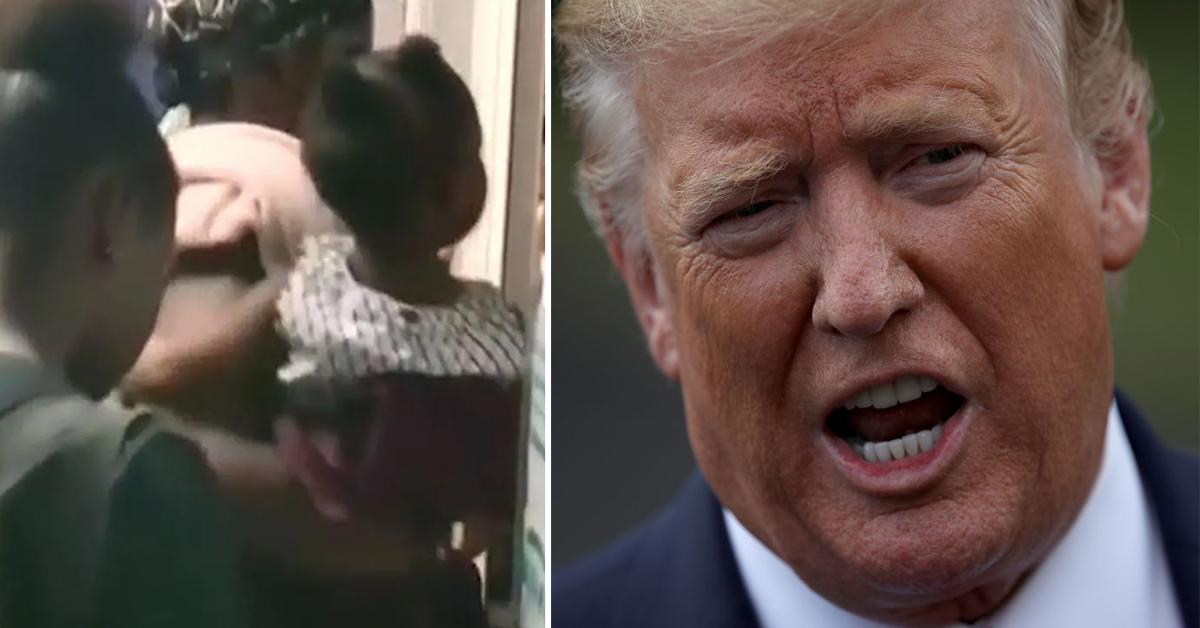 Trump suggests 100 Hurricane Dorian evacuees kicked off ferry included "very bad people"
By Mark Pygas

Sep. 11 2019, Updated 2:22 p.m. ET
Hurricane Dorian has decimated parts of the Bahamas, with the director of USAID, Mark Green, saying that some areas look like "nuclear bombs were dropped." On Monday, the human cost of two full days of extreme rain and wind had risen to 50 people dead and many more still missing. It is also estimated that an additional 70,000 people are now homeless. 
Article continues below advertisement
With infrastructure crippled, including the island's main airport, thousands of evacuees are now fleeing the mainland United States aboard ferries from the Baleària Caribbean company. The company has dedicated a number of ferries to evacuate displaced people to Nassau, the country's capital, or Florida.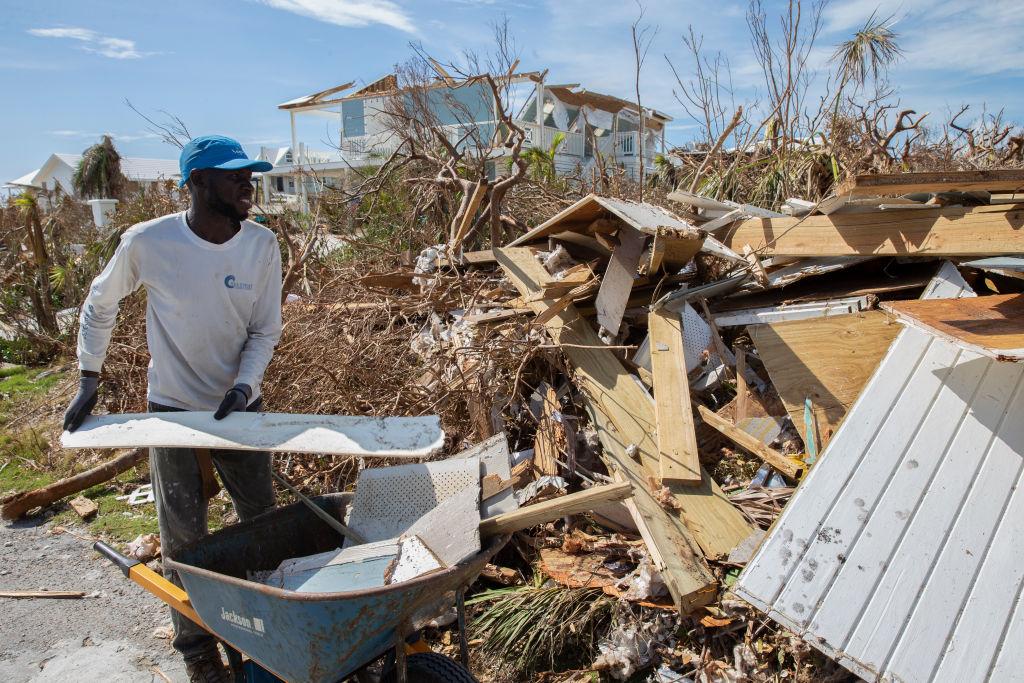 Article continues below advertisement
But the noble endeavour made headlines for all the wrong reasons on Sunday when one ferry bound for Florida announced that only Bahamians with US visas could depart the island. The claim was a contradiction of US policy, and resulted in 119 people, including children, disembarking the ship. Buzzfeed News reports that thousands of people had lined up for hours to get a place on the ferry. 
After passengers had boarded the ferry in Freeport, an announcement was made asking for those without a US visa to disembark. 
"Please, all passengers that don't have US visa, please proceed to disembark," a member of the crew can be heard saying in a video filmed by Brian Entin, a reporter for WSVN 7 News. 
Article continues below advertisement
Customs and Border Protection (CBP) guidelines state that Bahamian citizens do not require a visa as long as they have a clean police record and only plan on staying for a short time. While the website only states that this rule applies to passengers arriving by plane, a CBP spokesperson told Buzzfeed News that the policy also applies to those arriving by sea. 
Article continues below advertisement
In a statement made on Monday,  Baleària Caribbean told BuzzFeed News that they were able to reestablish trips between Bimini and Grand Bahama, and the mainland United States on Friday, and in three days had evacuated 1,750 people. That number includes citizens of the Bahamas, tourists, and emergency personnel. The ferries have also brought much needed supplies to the island. 
The company told Buzzfeed News that it was their understanding that the 119 passengers "could travel without visas and, later, the ship received indications that to land in the USA they would need authorization from the immigration offices in Nassau." They did not state who had informed them of the supposed requirement, which goes against CBP policy.  
Article continues below advertisement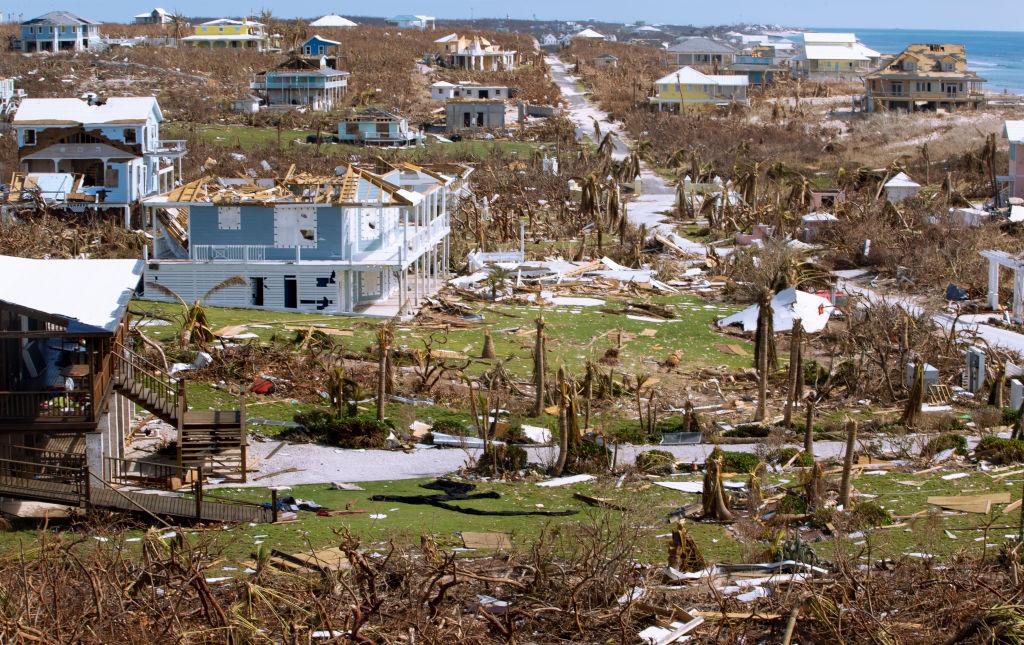 A passenger onboard said the ferry staff told him that the ferry had been contacted by CBP, who demanded that passengers must have a visa. 
Article continues below advertisement
"They just got a call from CBP, and CBP told them that everyone that doesn't have a US visa and is traveling on police record has to come off," Renard Oliver told WSVN. "At the last minute like this it's kind of disappointing. It's hurtful, because I'm watching my daughters cry." 
However, CBP went on to deny the allegation that they were behind the confusion. In a statement they said they "[were] notified of a vessel preparing to embark an unknown number of passengers in Freeport and requested that the operator of the vessel coordinate with U.S. and Bahamian government officials in Nassau before departing The Bahamas." 
Article continues below advertisement
CBP Florida officers blamed the confusion on Baleària Caribbean for not adequately coordinating with the US, indicating that the ferry company may not have given them prior notice of the ferry's arrival. They told WSVN: 
"I think they raised their [passenger] expectations without fulfilling the requirements, that if they had done that with us and worked with us, we would have been there to facilitate that process. However they didn't," said an officer. 
"If those folks did stay on the boat and arrived, we would have processed them," added another CBP officer. "They were not ordered off the boat by any US government entity." 
Article continues below advertisement
In a statement released Monday, Sen. Rick Scott (R-Fla.) seemed to blame the incident on confusion following the rush to evacuate people from the island. He went on to encourage CBP to work more closely with the Bahamian government and ferry companies to avoid further confusion. 
Article continues below advertisement
Sen. Marco Rubio (R-Fla.) went on to dispute that any one in the government had ordered the nearly 100 people off the ship. 
"Claim that hurricane survivors were kicked off ship due to U.S. 'visa demands' appears false," he wrote. "Bahamians with a valid passport & clean record can enter U.S. without a visa. This shipping company apparently didn't coordinate this in advance & then they didn't want to wait." 
Article continues below advertisement
However, when asked about the incident on Monday, President Donald Trump added further confusion by suggesting that evacuees fleeing the Bahamas included "very bad people." This is despite US policy that those coming from the island must have a clean police record to enter the United States. 
"We have to be very careful," Trump told press. "Everyone needs totally proper documentation.... I don't want to allow people who weren't supposed to be in the Bahamas to come into the United States, including some very bad people." He went on to add that he was keeping "very bad people and some very bad gang members and some very, very bad drug dealers" out of the United States.  
There is no indication that the Trump administration played a role in Sunday's incident.