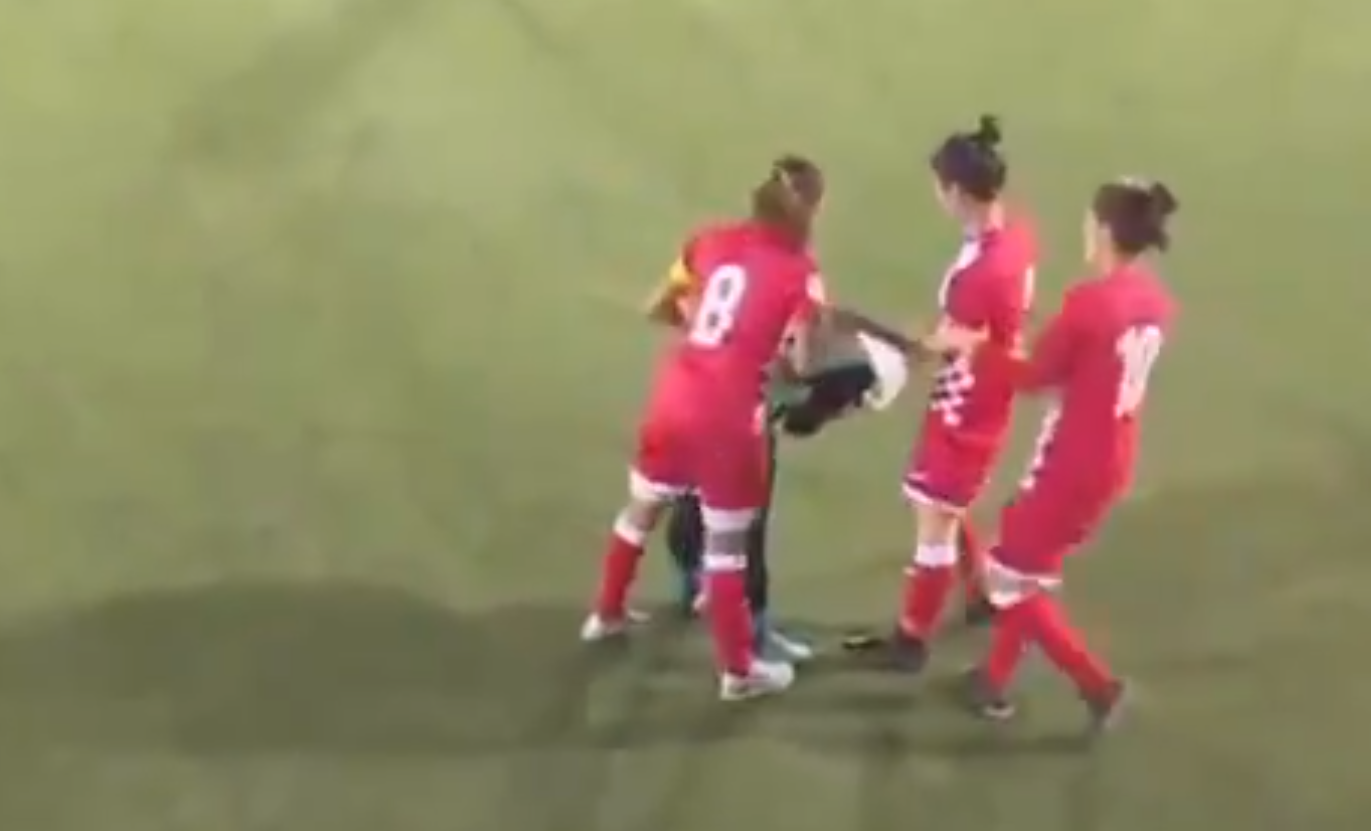 Soccer players form circle around opponent after her hijab slipped off
By Mark Pygas

Oct. 25 2019, Updated 1:20 p.m. ET
A soccer team is earning praise after they shielded an opponent following a wardrobe malfunction. Jordan's Shabab Al Urdon Club played with the Amman Club last October, and during the match, one player's hijab came loose and her hair began to show.
Article continues below advertisement
As she knelt on the ground to fix the issue, five players from the opposing team, Shabab Al Urdon Club, who were not wearing hijabs, ran to form a circle around the player and held it for 30 seconds so she could adjust it privately
While the act of sportsmanship took place last year, it's making headlines again after ESPN shared the clip on Twitter. The account wrote: "When a soccer player's hijab started falling off to reveal her hair, her opponents gathered around to provide cover while she fixed it."
Article continues below advertisement
The moment seemed to resonate with social media users, one of whom wrote: "What an amazing display of cultural awareness within a competitive setting. These players instantly shifted their minds from trying to win a game to an inclusive mindset to help an opponent for something bigger than the game. Beautiful!"
Article continues below advertisement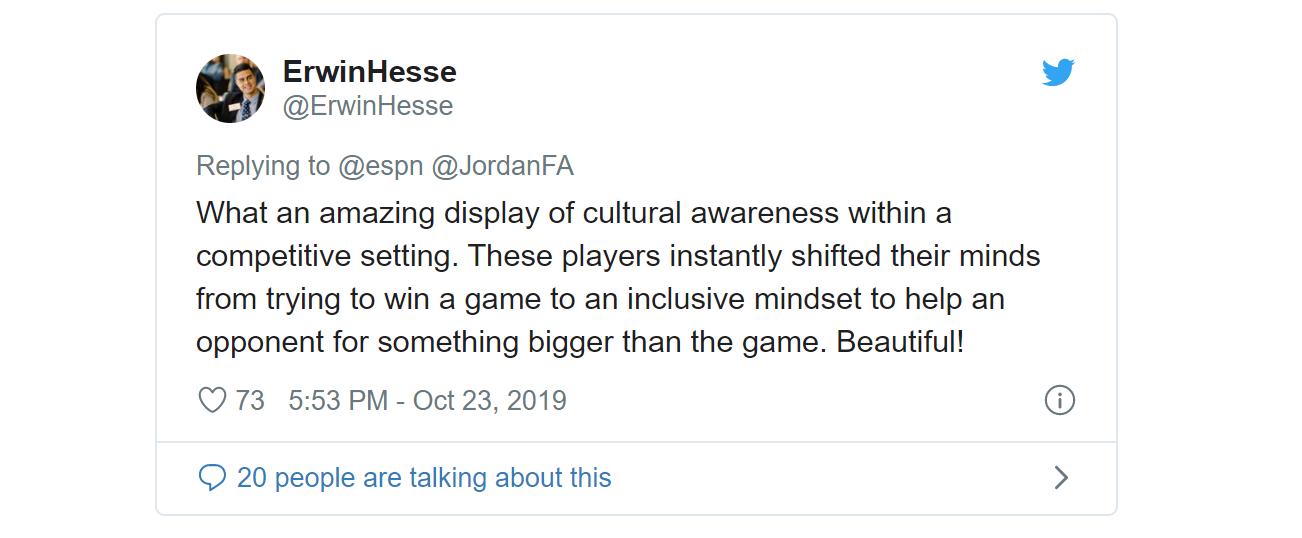 Another user wrote: "World will be much better please if everybody on earth will respect each other no matter what kind of skin color, culture or religion you have, just like this five girls did for a girl with hijab."
Article continues below advertisement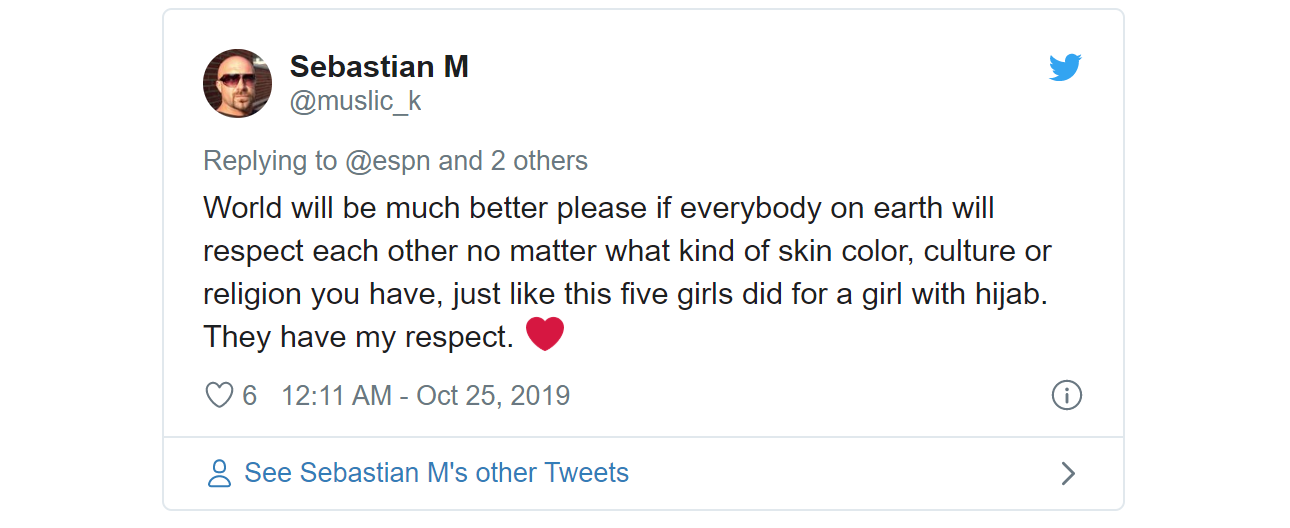 One user concluded: "This Respecting another's religious beliefs customs is amazing! Especially from opposing team. Doing this deserves respect for those that helped her instead of disgracing/disrespecting."
Article continues below advertisement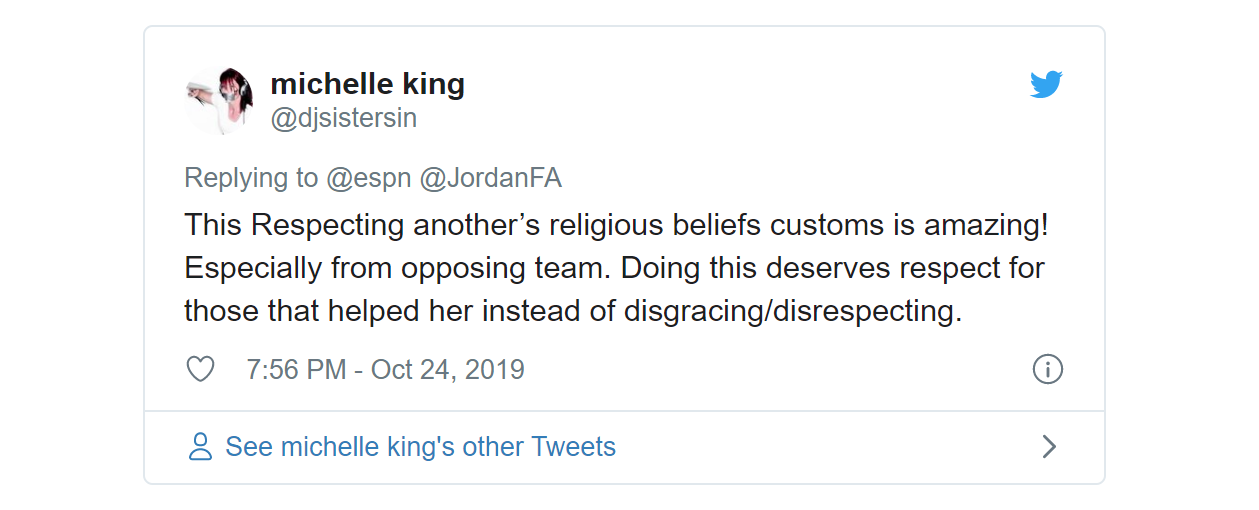 While another user added: "This is a lovely gesture of support, despite competitiveness. I hope this young woman is choosing to wear this garment."
Article continues below advertisement

"Good to see such sports(wo)manship and care for the need of an opponent," another added. "We need more of this kind of empathy and care in the world."