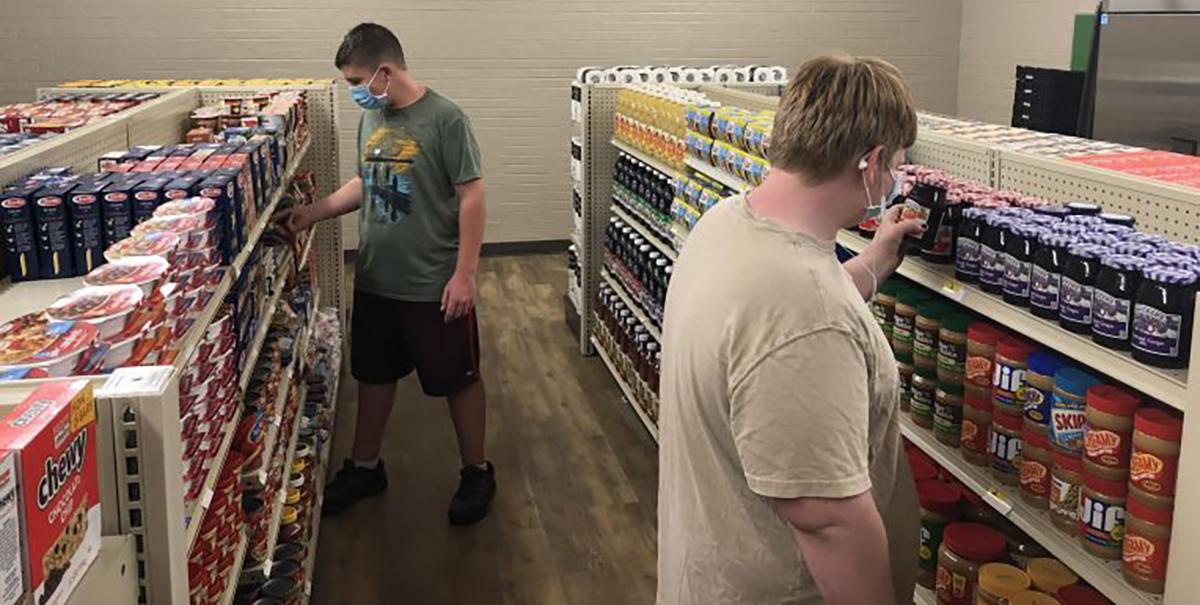 High school opens grocery store for students and their families, accepting good deeds as payment
By Mark Pygas

Nov. 23 2020, Updated 9:46 a.m. ET
Linda Tutt High School in Sanger, Texas, has opened a student-run grocery store to help provide food and other necessities to students, staff, and their families amid the coronavirus pandemic. The grocery store doesn't accept cash, instead operating on a point system, where students can earn points for doing well in class, helping to clean the school, and other good deeds.
Article continues below advertisement
The store is funded by local nonprofit First Refuge Ministries, Albertsons grocery store, and Texas Health Resources. Principal Anthony Love was approached by Paul Juarez, executive director of First Refuge Ministries, and Dr. Ann Hughes, director of student intervention for the school district.
"They approached me about a grant that they wanted to apply for through Texas Health Resources, about possibly putting a grocery store inside a school," Love explained to Fox 5.
Article continues below advertisement
The store is open to students and members of staff from Monday to Wednesday. On Tuesday evenings, family members can use curbside pickup to get groceries for home. The amount of points that a student receives is based on the size of their family.
"It's not something that you see every day in a school building," Love said. "I think a big part of it is about empowering our students, because many of them come from low socioeconomic families that need just a little extra support with food."
The school is also a member of the BackPack Program, which provides children with food and supplies for the weekends.
Article continues below advertisement
Students run the store entirely by themselves, keeping the shelves stacked, tracking inventory, and managing the points system. Love says that the store has the added effect of teaching children valuable work skills for later in life.
"I think the most exciting part of it is just teaching our kids job skills that they can carry with them as they graduate high school and move on into the world," Love added. "Students are really the key piece to it."