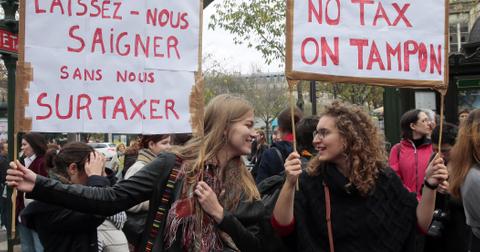 Germany will no longer tax tampons as 'luxuries' following petition
By Mark Pygas
In much of the world, and in many states, women pay sales tax on tampons. Despite half the world's population needing to use them for a week every month, every month for around 30 years, many countries go even further and tax tampons at the same rate as luxury goods like wine and cigarettes.
One of those countries is Germany, which has one of the higher tax rates on feminine hygiene products in the European Union according to CNN.
But that's about to change after the German parliament voted to reduce the rate of tax on sanitary products like tampons.
From January 1, 2020, the amount will be reduced from 19% (for luxury goods) to 7% (the rate for daily necessities).
The decision came after equal rights campaigners Nanna-Josephine Roloff and Yasemin Kotra started a petition that received almost 200,000 signatures.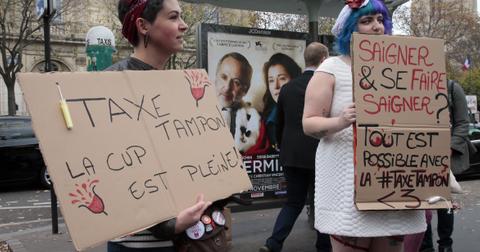 "It is the women who bear these costs -- and periods are no luxury for women," Roloff told CNN.
A report by the London Assembly found that women in the United Kingdom pay £2,280 ($2,945) over their lifetime for menstrual products. That doesn't include extra costs like pain relief or the value of days missed from school and work.
"Products like salmon, caviar, truffles, hotel nights or taxi rides are taxed lower than female hygiene products," Roloff added. "But how should women avoid their period?"
But the road wasn't easy. According to Roloff, they received plenty of "really bad and tasteless comments" on social media. She said that the pair received comments like: "why don't you take out your womb, so you no longer have this issue."
Back in June, campaigners in Germany released a tampon book to get around the luxury tax rate. Books are taxed at 7% as essential goods, so the founders of the Female Company released a book that contained 15 tampons. They managed to sell around 10,000 copies.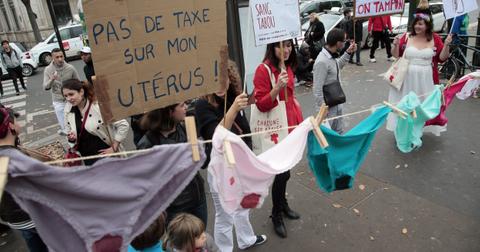 Only a handful of countries have a 05 tax rate on sanitary products, including the Republic of Ireland, Canada, India, Kenya and several US states. Australia will soon join them after lawmakers voted to get rid of the tax last month.
The fact that so many countries tax sanitary products doesn't play well with Roloff. "It shows the misogyny that is still very prevalent in our society today," she said. She's already planning a new campaign to get "free menstrual items in all public facilities, schools, hospitals, government offices, public toilets."
"You see toilet paper everywhere -- no one is expected to run around the world with a roll of toilet paper -- but nowhere are tampons to be found," Roloff added. "As far as equality is concerned, the women in front of us have already achieved a great deal. So we should not rest on that."