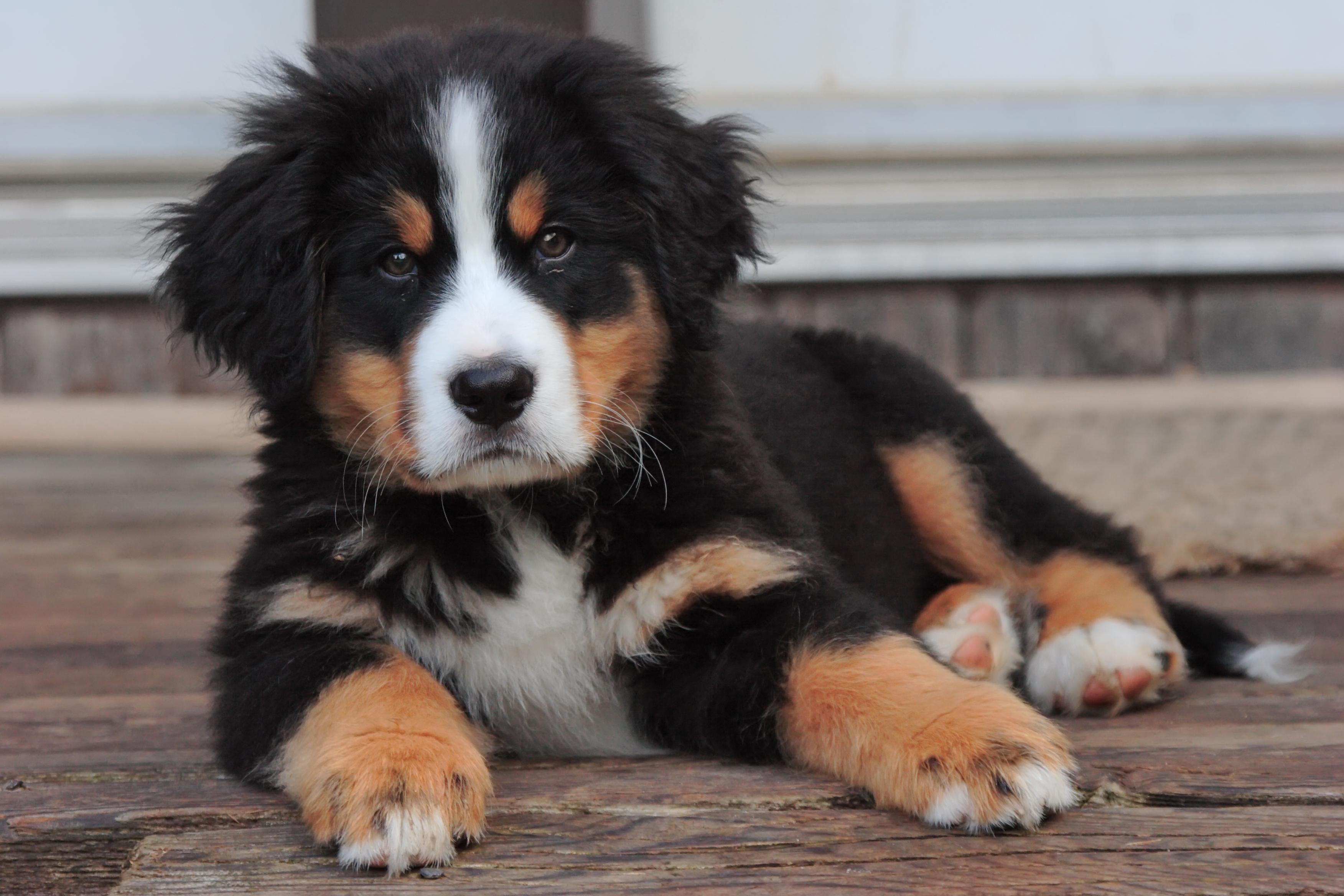 Funeral home adopts therapy puppy to comfort grieving families
By Mark Pygas

Jan. 31 2020, Updated 9:22 a.m. ET
Losing a loved one is an incredibly tough time. As well as the pain of losing a friend or family member, you often have to arrange the funeral and sort out any legal issues.
One funeral home in Franklin, North Carolina, is hoping to make the whole process easier by adopting a therapy dog.
Article continues below advertisement
In a post on Facebook, Macon Funeral Home explained that they had adopted a young puppy named Mochi who will work with the grief support team to provide therapy visits to those in need.
The post reads: "Say hello to Mochi, the newest member of Macon Funeral Home!"
"She's an eight-week-old Bernese Mountain Dog who loves people and loves to sleep. We hope she will become a member of our grief support team and make therapy visits to those in need with her mom, Tori McKay."
Article continues below advertisement
In a post on their website, Tori McKay of Marcon Funeral Home explained:
"I've had this dream of having a dog at the funeral home for years, 10 to be exact. The Bernese Mountain Dog is a very loyal, affectionate and gentle animal, and has always been my choice for a potential grief therapy dog. They have a history of being excellent therapy and support dogs, which comes from their kind disposition and laid-back personalities."
Article continues below advertisement
McKay adopted Mochi for her 30th birthday, and decided to put her dream into action by training the puppy to act as a therapy dog.
"In returning to the funeral home, I decided I want to make an impact on our community more than ever, and I think this is an opportune time for me to do that. Bernese Mountain Dogs do not have long life expectancies — six to eight years is typical — and I want her life to hold as much purpose as possible."
"Additionally, there is just so much research to support the benefits of having animals available during times of grief, and our community is very much in need of grief support."
McKay went on to explain that Mochi is already having an impact, even as a youngster.
Article continues below advertisement
"So far, everyone has been so supportive, and Mochi has already made a difference in families' lives this week. I have had people reach out for grief therapy, and the reception on Facebook has been incredible."
"I will be sending her to Asheville for training when she's between six months and one year old. Until then I am training her and socializing her here!"
Unsurprisingly, people seem to think that having a therapy animal at a funeral home is a great idea.
"Wonderful breed choice for a support dog," one user wrote. "I also love how you have one at your funeral home. I've never heard of such a thing before and it's brilliant!"
While another added: "This is a fantastic idea, but this would add to my grief. I would be upset to see what I imagine is a breeder dog when there are animals killed in shelters for lack of homes."