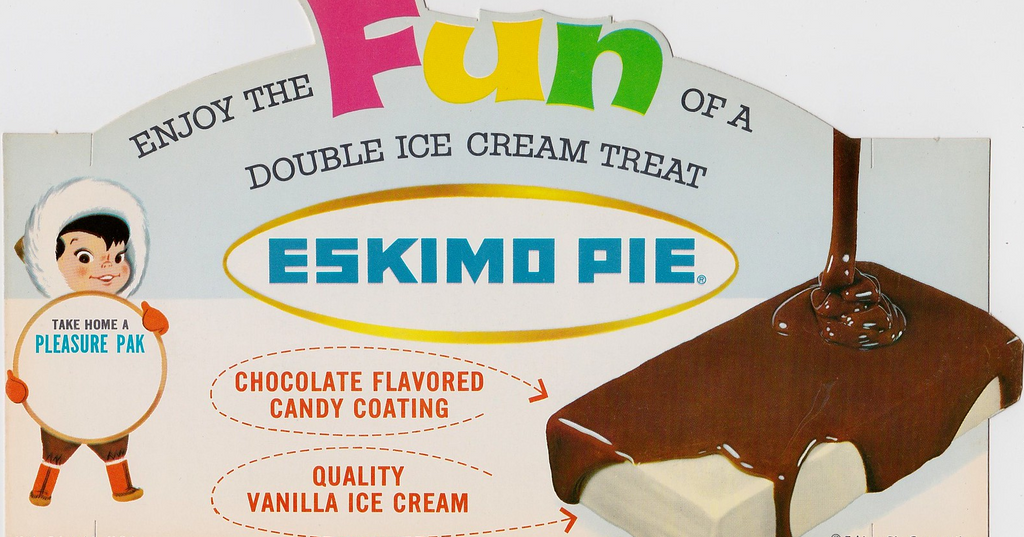 Eskimo Pie's derogatory name change predictably causes Twitter outrage
By Mustafa Gatollari

Jun. 23 2020, Updated 7:02 a.m. ET
Eskimo Pie ice cream has been around for almost 100 years. While we all know a century ago was a very different time period governed by very different prevailing values, it's difficult to "feel" just how different it is. To put that in perspective, Mandy Moore's "Candy" came out in 1999, and even though the video is only 21 years old, watching it now makes me feel like I'm viewing humans from an alternate dimension.
Article continues below advertisement
So it makes sense the company's owner wants to make some changes to its name.
Using "racially charged" marketing was just something advertisers did back then — ask Quaker about Aunt Jemima, or Nabisco about Cream of Wheat. But there are several companies who are now shifting away from logos that refer to specific ethnic imagery or caricatures that many view as being "disrespectful."
Eskimo Pie joins other companies in changing its name and marketing imagery.
Elizabell Marquez, Dreyer's head of marketing, spoke of the company's decision to shift gears.
Article continues below advertisement
"We are committed to being a part of the solution on racial equality, and recognize the term is derogatory. This move is part of a larger review to ensure our company and brands reflect our people values," she said.
Prior to the ice cream manufacturer's decision to change its brand identity, Uncle Ben's rice, Cream of Wheat, and Mrs. Butterworth all said their logos were "under review."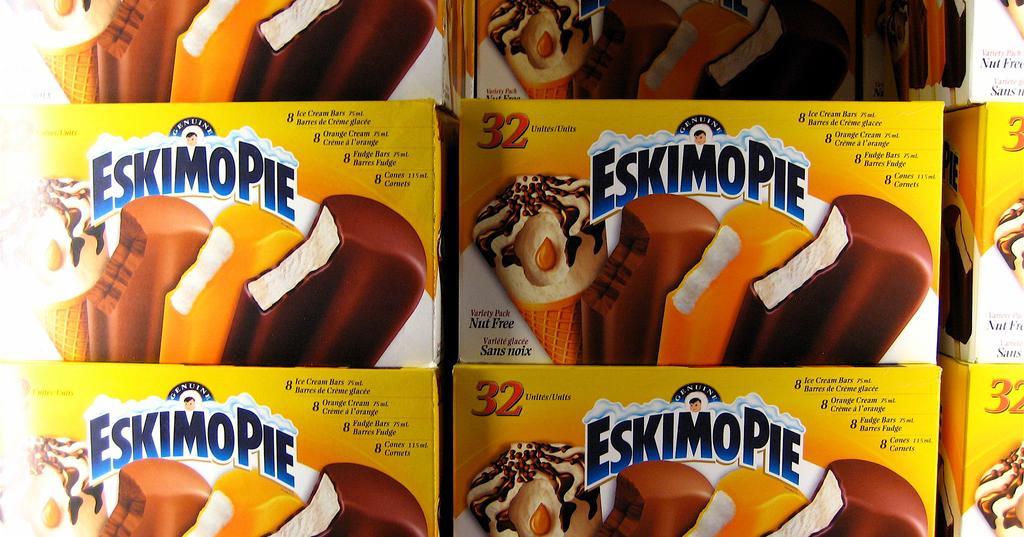 Article continues below advertisement
Conagra Brands says that while Mrs. Butterworth's logo was always meant to evoke a "loving grandmother," they stated that after "discussions on race and racial injustice have become more prevalent, we've been listening to our employees and consumers. Based on these discussions, we've decided now is the time to update the brand."
Article continues below advertisement
Kristin Kroepfl, vice president and CMO of Quaker Foods in North America, said of Aunt Jemima: "We recognize Aunt Jemima's origins are based on a racial stereotype. We are starting by removing the image and changing the name. We will continue the conversation by gathering diverse perspectives from both our organization and the black community to further evolve the brand and make it one everyone can be proud to have in their pantry."
Article continues below advertisement
The Uncle Ben's rice rebrand was already in the works.
A spokesperson for Mars, inc. has stated "We don't plan to replace the products, but will focus on evolving the Uncle Ben's branding, including its visual brand identity. While we had been discussing this previously, the current context makes this even more important."
The news surrounding re-branding and name changes has predictably caused a divide on Twitter, with several users accusing said companies of "pandering" while others are applauding them for their efforts.
Article continues below advertisement
Article continues below advertisement
Others mentioned that some brands seem to be "piggybacking" off of the Black Lives Matter's movement to end police brutality as a means of helping to increase sales and don't find their decision to change the "racially charged" icons and imagery as genuine.
Article continues below advertisement
Neither of the above-mentioned brands have yet to mention what their updated logos and names will be.