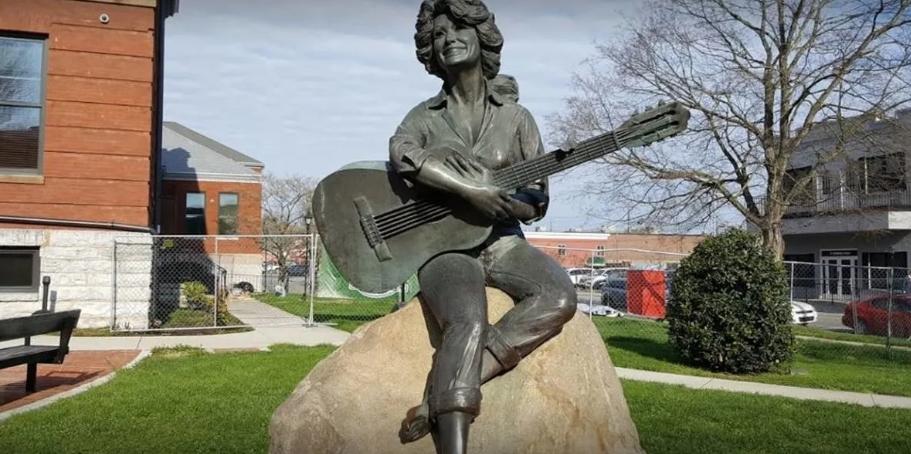 There's a movement in Tennessee to replace Confederate monuments with statues of Dolly Parton
By Tod Perry

Jul. 1 2020, Updated 10:49 a.m. ET
A Change.org petition calls for Confederate statues to be torn down in Tennessee and replaced with monuments to someone who isn't racist and didn't lose: Dolly Parton.
Article continues below advertisement
Alex Parsons created the petition asking Tennessee Governor Bill Lee and the Tennessee State House to honor the country singer because she "has worked her entire life to bring us closer together." The Confederacy did not.
Over 7,500 people have signed the petition.
The controversy over what America should do with its Confederate monuments has been reignited after the murder of George Floyd by a Minneapolis police officer last month.
Article continues below advertisement
"Aside from her beautiful music, which has touched the hearts and lives of millions of Americans, Dolly Parton's philanthropic heart has unquestionably changed the world for the better," Parsons wrote on Thursday.
Article continues below advertisement
"From the Dollywood foundation that has provided books and scholarships to millions of American children, to the millions of dollars she has donated to dozens of organizations such as the Red Cross and COVID-19 research centers, Dolly Parton has given more to this country and this state than those confederate officers could ever have hoped to take away," the petition continues.
According to a 2017 report, there are approximately 70 Confederate monuments in the state of Tennessee. Most are found on battlefields, in cemeteries, and on courthouse lawns or public squares. A majority were erected between 1885 and 1915.
Article continues below advertisement
"Most of the people who were involved in erecting the monuments were not necessarily erecting a monument to the past," said Jane Dailey, an associate professor of history at the University of Chicago, told NPR. "But were rather, erecting them toward a white supremacist future."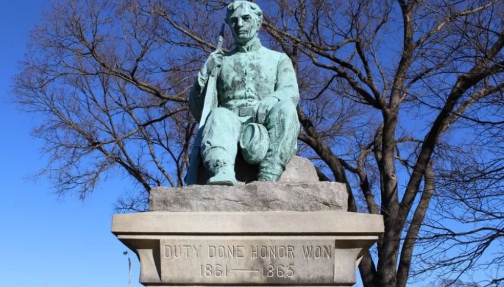 Article continues below advertisement
There are approximately 700 Confederate monuments in 31 states and the District of Columbia in the United States. Eleven states seceded from the Union on the outset of the Civil War.
"As a Tennessean, it makes me sick that there are monuments standing in our state that celebrate racist historical figures who did evil things. Edward Carmack and Nathan Bedford Forrest were despicable figures in our state history and should be treated as such," Parsons wrote.
Article continues below advertisement
"The tyranny memorialized in those statues can no longer be allowed to stand, be it removed or replaced by someone worthy of praise, such as Dolly Parton," Parsons added.
Tennessee currently has one statue of Parton which was erected in 1987 in the center of the Sevier County Courthouse lawn in the heart of Sevierville, Tennessee. It was unveiled shortly after she purchased the Silver Dollar City and rechristened it Dollywood.
The statue is a popular stop for country music fans.
The question comes down to what Tennesseans think they should celebrate bout their state. A Confederacy that was created to help preserve a tradition of white supremacy and violent human enslavement? Or the state's favorite daughter who has been bringing joy to people all over the world for over 74 years?