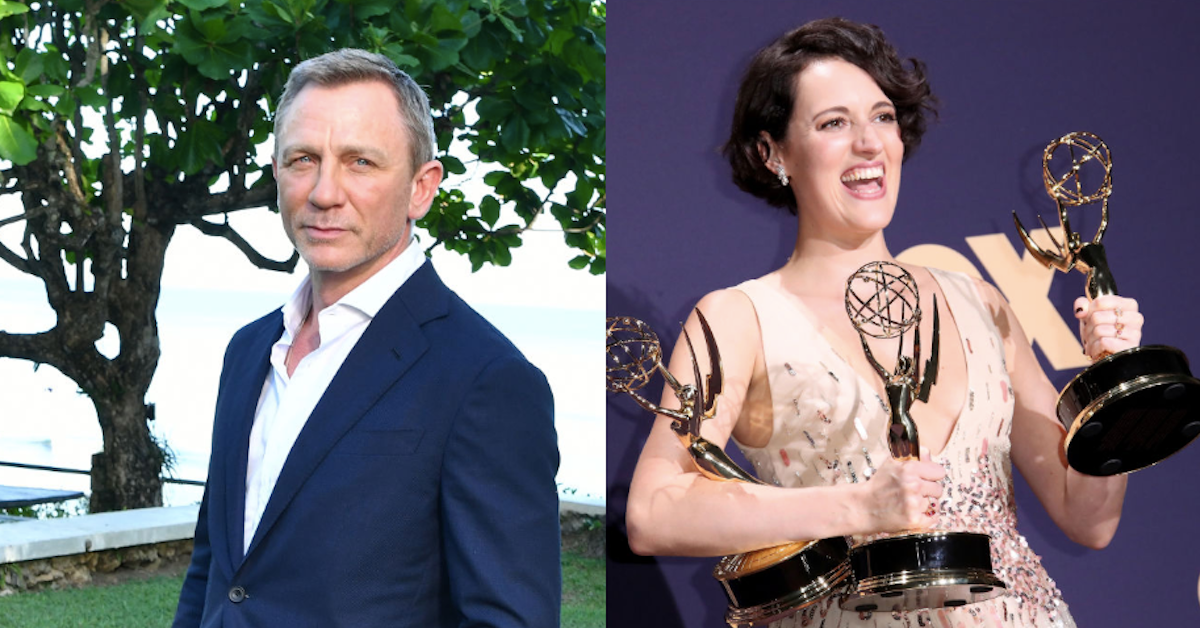 Daniel Craig defends Phoebe Waller-Bridge when interviewer suggests she's a 'diversity hire'
By Robin Zlotnick

Nov. 5 2019, Updated 11:08 a.m. ET
In a recent interview with The Sunday Times, actor Daniel Craig defended Phoebe Waller-Bridge against the interviewer, who suggested she was hired to co-write the new James Bond film No Time to Die to make the movie more inclusive. Craig insisted Waller-Bridge's gender had nothing to do with it.
Article continues below advertisement
No Time to Die hasn't exactly been easy to make. For a while, it wasn't clear whether Daniel Craig would return as James Bond in the new movie. Of course, he's back now, but No Time to Die will be his last Bond film. Lashana Lynch may not be the next Bond, but she will reportedly take up the helm as the new 007 in the movie, before Craig's Bond is called out of retirement for one last mission.
There has been a lot of controversy surrounding the question of who will be the next James Bond. Some aren't happy a black woman will be 007 at all; others believe Lynch's casting doesn't go far enough to diversify the Bond universe. That's the conversation The Sunday Times wanted Craig to indulge in this recent interview.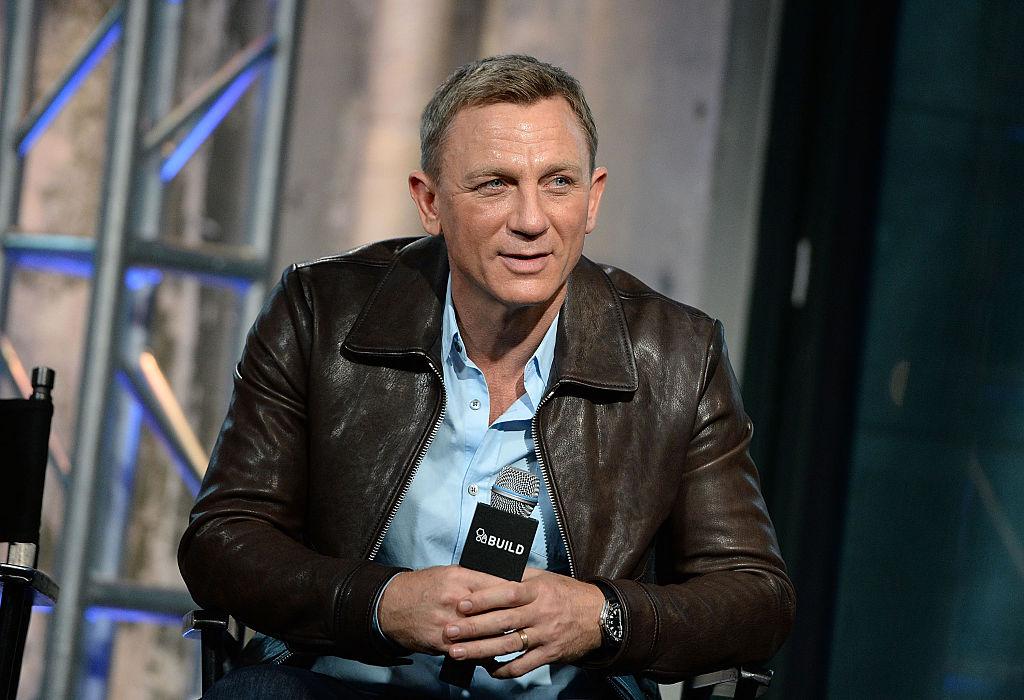 Article continues below advertisement
According to IndieWire, Cary Fukunaga and Scott Z. Burns wrote the No Time to Die script, and Phoebe Waller-Bridge was brought in to punch it up. Waller-Bridge is one of the most successful, most prolific British TV writers at the moment. She won multiple Emmys for Fleabag and adapted Killing Eve for the small screen. There is no doubt that she is a writer in high demand these days.
Do not suggest that she was hired to the Bond film as a bid to make the movie more inclusive, though. Daniel Craig doesn't want to hear that. When that's what The Sunday Times (via IndieWire) suggested, he sort of went off. "Look, we're having a conversation about Phoebe's gender here, which is f--king ridiculous," he said. "She's a great writer. Why shouldn't we get Phoebe onto Bond?"
Article continues below advertisement
When the interviewer suggested that perhaps she was hired to bring the voice of the James Bond franchise into "a more representative era," he bristled at the notion. "I know where you're going, but I don't actually want to have that conversation," Craig said. "I know what you're trying to do, but it's wrong. It's absolutely wrong. She's a f--king great writer. One of the best English writers around. I said, 'Can we get her on the film?' That's where I came from."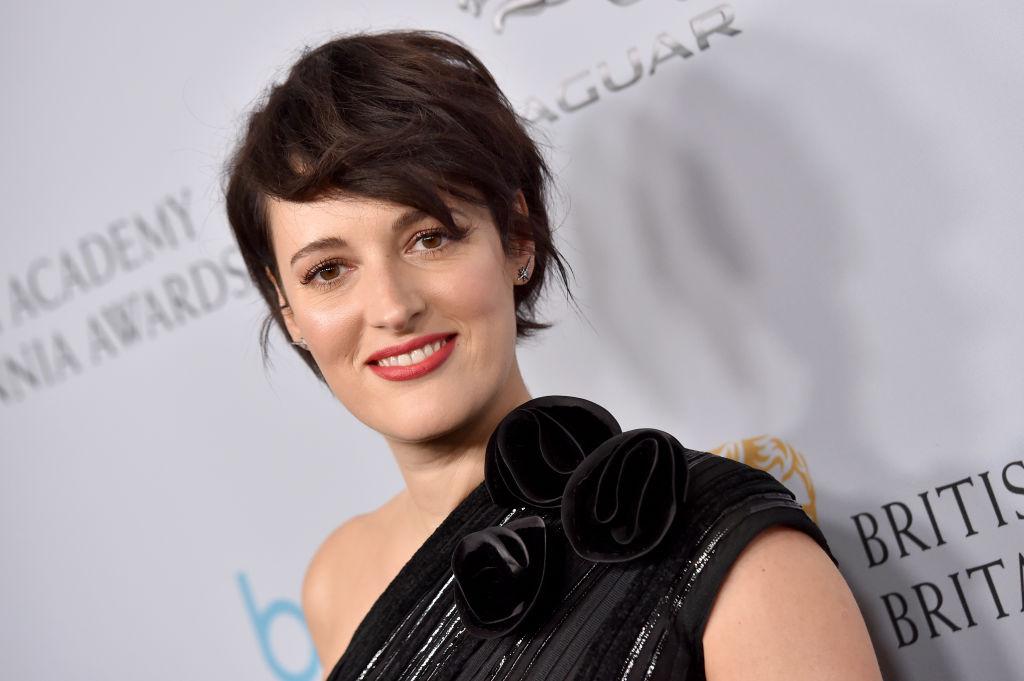 Article continues below advertisement
"She's just brilliant," he continued. "I had my eye on her ever since the first Fleabag, and then I saw Killing Eve and what she did with that and just wanted her voice. It is so unique — we are very privileged to have her on board." Phoebe Waller-Bridge was simply the best writer for the job, and that's why Daniel Craig wanted her involved in the project.
Back when Phoebe Waller-Bridge was first announced as a writer on No Time to Die, many were concerned that this meant James Bond's character would be completely transformed to some sort of "feminist." But Waller-Bridge is a professional writer, she knows what she is doing, and she assured audiences that while the franchise would evolve, James Bond would remain his old, womanizing self.
Article continues below advertisement
She told Deadline at the time, "There's been a lot of talk about whether or not [the Bond franchise] is relevant now because of who he is and the way he treats women. I think that's bollocks. I think he's absolutely relevant now. It has just got to grow. It has just got to evolve, and the important thing is that the film treats the women properly. He doesn't have to. He needs to be true to this character." Is she smart, or is she smart?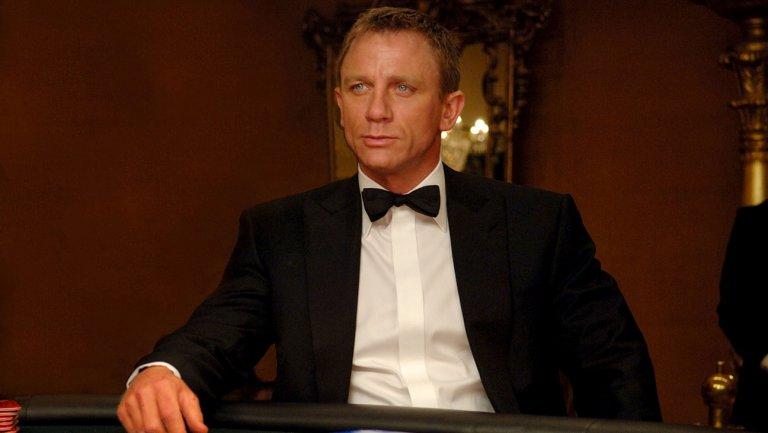 Article continues below advertisement
She also acknowledged that she's not "writing the script." The script is already there. She's been brought in to punch it up, to bring her signature style to the next James Bond, and she was ecstatic about that, especially since Craig is reviving the role. "When I saw his Bond for the first time," she told Deadline, "there was a wryness to his performance that I really loved. So, I was really excited about writing dialogue for him."
She also admitted to wanting to make sure all the characters, the women included, feel "like real people." "I just want to make sure that when they get those pages through, that [actors] Lashana, Léa, and Ana open them and go, 'I can't wait to do that.' As an actress, I very rarely had that feeling early in my career. That brings me much pleasure, knowing that I'm giving that to an actress."
Article continues below advertisement
Phoebe Waller-Bridge is simply one of the great screenwriters of our time. Daniel Craig knows that, you and I know that, and now the interview from The Sunday Times especially knows that. No Time to Die promises to be an interesting journey.
It's officially Craig's last Bond film, it's got some of the best writers in the world on board, and it's got a cast of incredible actors. No Time to Die will open on April 3 in the UK and April 8 in the U.S.