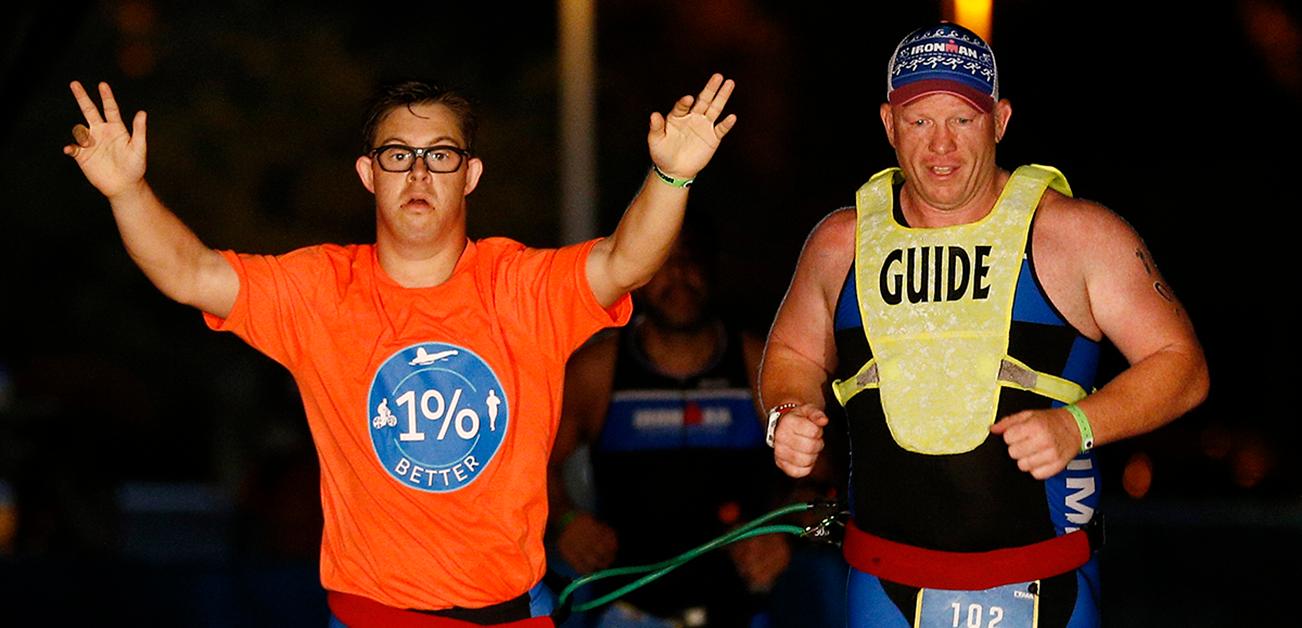 21-year-old becomes first person with Down syndrome to complete an Ironman triathlon
By Mark Pygas

Nov. 10 2020, Updated 8:44 a.m. ET
Special Olympics athlete Chris Nikic became the first person with Down syndrome to complete an Ironman triathlon on Saturday. An Ironman Triathalon involves a 2.4-mile swim, a 112-mile bicycle ride, topped off with a marathon.
Article continues below advertisement
"Goal set and achieved," Nikic wrote in an Instagram post after finishing the gruelling challenge. "Time to set a new and BIGGER Goal for 2021. Whatever it is, the strategy is the same. 1% Better every day. YES, I did the work but I had angels helping me. God surrounded me with Angels."
"Best part of all. New family and friends. All about awareness and inclusion. Awareness for Down Syndrome and Special Olympics. Inclusion for all of us with all of you."
Article continues below advertisement
Guinness World Records also noted the achievement, writing online: "The first person with Down's Syndrome to complete an IRONMAN triathlon is Chris Nikic (USA), who completed the IRONMAN Florida triathlon in Panama City Beach, Florida, USA, on 7 November 2020."
Article continues below advertisement
"The 21-year-old Chris from Maitland, Florida, is the first athlete with Down's Syndrome (or Down Syndrome) to successfully apply to compete in an IRONMAN triathlon. At the Panama City Beach competition, Chris had 17 hours in which to complete a 3.8-m (2.4-mile) swim in the Gulf of Mexico, a 180-km (112-mile) bicycle ride through Panama City Beach and a full 42.1-km (26.2-mile) marathon run along the beach front, which he finished in a total time of 16 hours 46 minutes 9 seconds."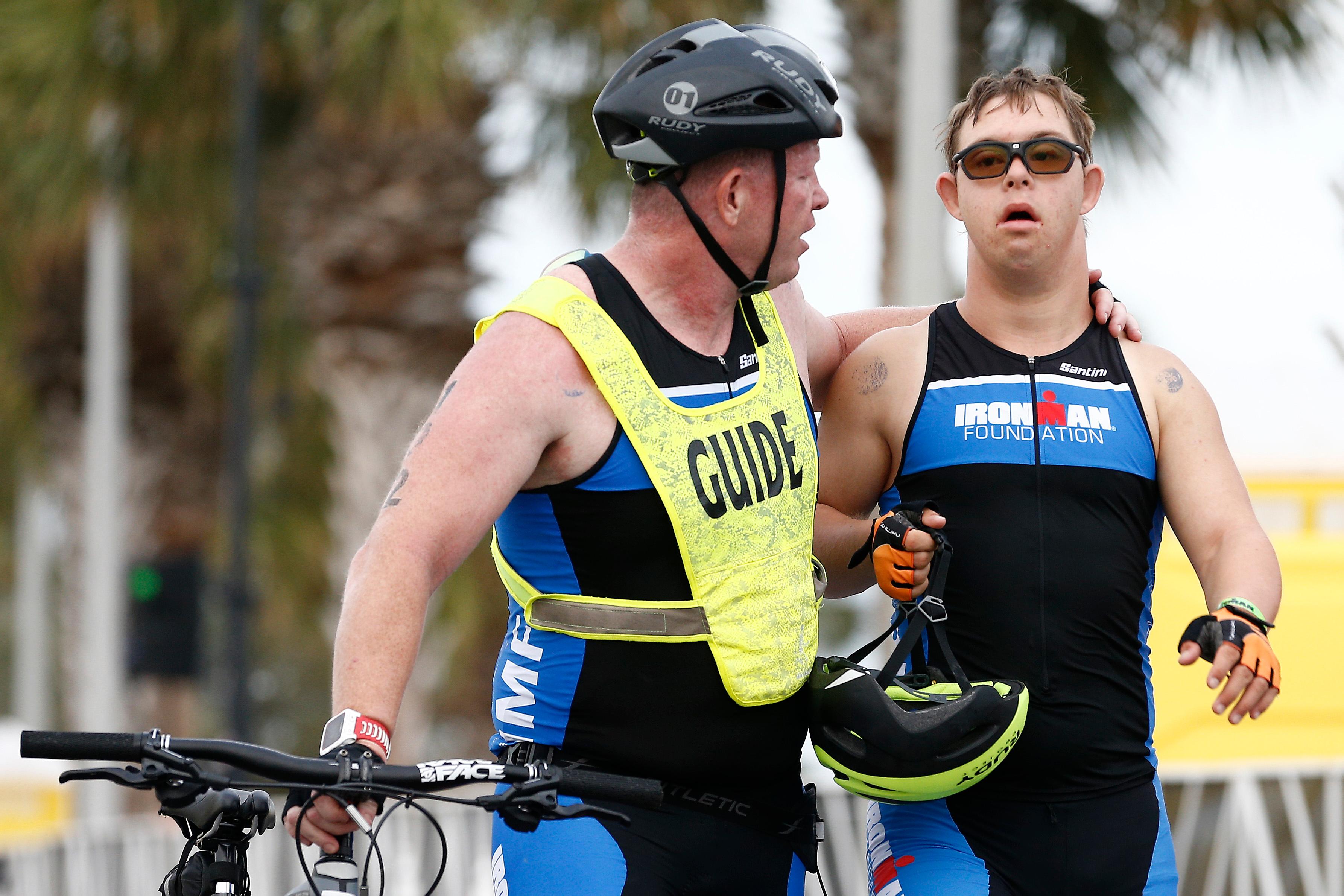 Article continues below advertisement
Special Olympics also praised Nikic for the achievement, writing: "As the sun barely began to rise at 5:52am on Saturday morning, 7 November 2022, Special Olympics Florida athlete Chris Nikic and his Unified partner and coach Dan Grieb, entered the water in Panama City at the start of the IRONMAN Florida triathlon. Sixteen hours and 46 minutes later, as the nighttime darkness settled in, Chris crossed the finish line and made history of as the first person with Down syndrome to finish a full IRONMAN race."
"Chris conquered a 2.4 mile swim, 112 mile bike ride and 26.2 marathon run to complete the IRONMAN in a total time of 16:46:09. During the race, Chris suffered an attack by ants during a nutrition stop and fell off of his bike a couple of times. With blood dripping from his knee, he jumped right back on in a show of true sportsmanship and grit."
Article continues below advertisement
According to the organization, Chris and his father Nik developed the 1% better principle while training for the triathlon - with Chris aiming to get 1% better, faster and stronger every day.
"To Chris, this race was more than just a finish line and celebration of victory," Nik said. "IRONMAN has served as his platform to become one step closer to his goal of living a life of inclusion and leadership."
"I'm no longer surprised by what Chris can accomplish because I recognize who Chris is; a human being who has goals and dreams just like everyone else," said Coach Dan Grieb, who acted as Chris' guide during the triathlon. "He wants to make the path easier for those just like him and can follow his lead."