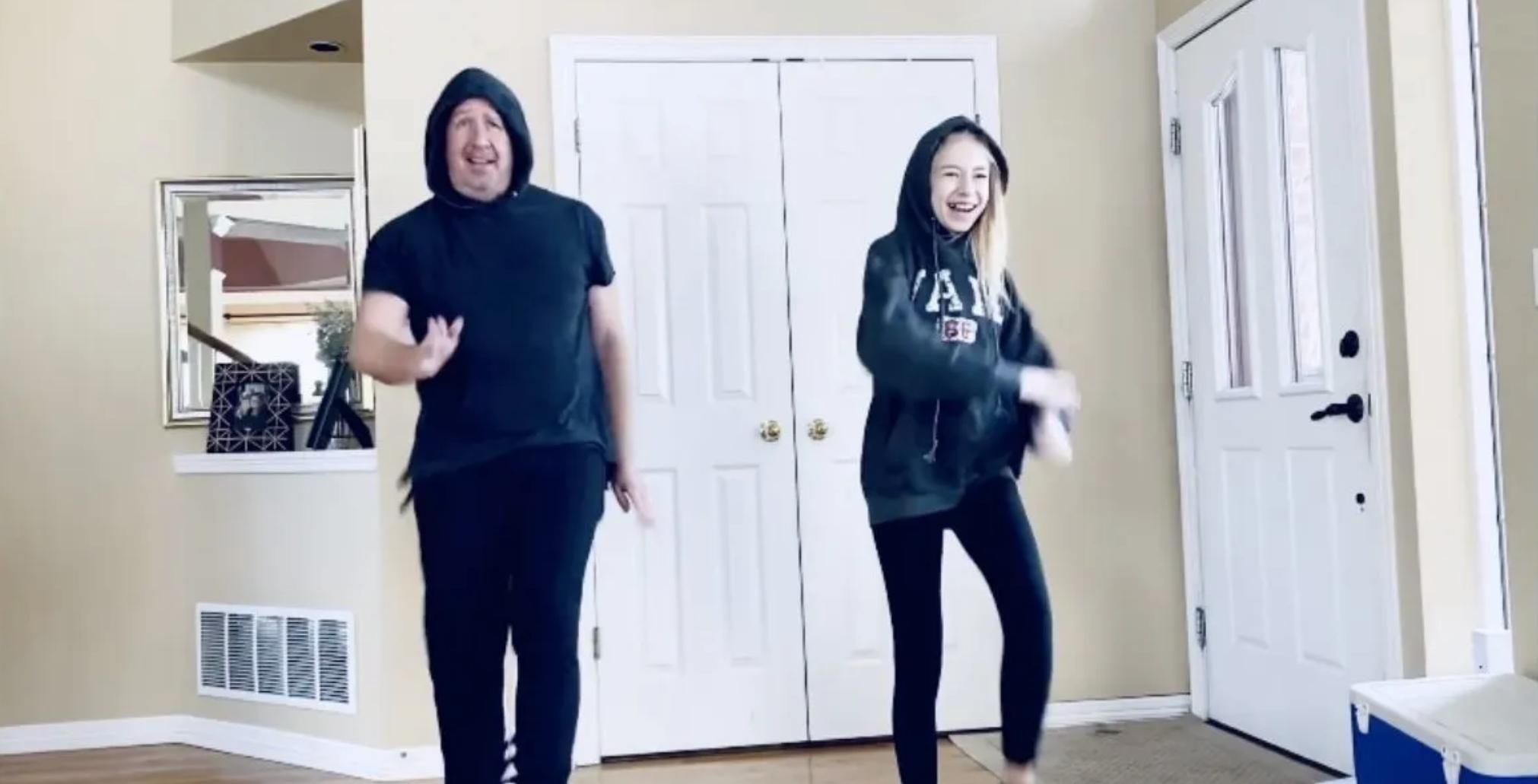 50-something-year-old dad impresses the masses with an adorable dad-daughter dance battle
By Annie Reneau

May 19 2020, Updated 5:22 p.m. ET
As the U.S. slogs through widespread social distancing, many of us are feeling the impact of cabin fever and near-constant family togetherness. For many families, the past 10 days have felt like a combo of "Yay, more quality family time!" and "OMG, more social distance in this house, please."
Article continues below advertisement
We're also all looking for bright lights of joy in the midst of all the pandemic uneasiness and uncertainty and the Starkey family in Denver, Colorado has provided some of that joy.
Chris Starkey posted a video to Facebook of himself and his daughter Brooklyn doing a dance-off to Flo Rida's "Low"—and it's unexpectedly awesome. Starkey wrote, "My daughter challenged me to a dance off and said I don't have it anymore. See that closet in the back she is still crying in it!!!" So much silly shade thrown around in this family, it's delightful.
Article continues below advertisement
When you see their fun banter and Starkey's middle-aged-man moves, you'll see why the video has been shared more than 280,000 times in two days. Starkey wrote in a comment that the reaction has brought tears to his eyes and encourages everyone to "Give back to your community" right now. He also says another video will be coming on Monday.
Excellent. We need this kind of levity right now more than ever.