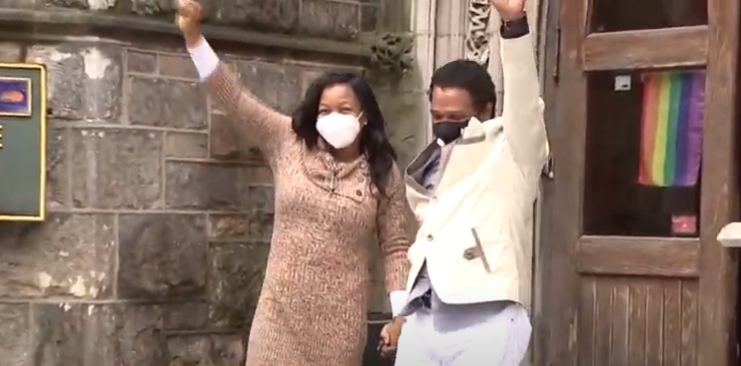 Couple spends 843 days in churches to avoid ICE deportation, finally free
By Mustafa Gatollari

Dec. 24 2020, Updated 11:41 a.m. ET
When Oneita and Clive Thompson learned there was a deportation order against them, they did everything they could to block it from passing through so they could go about their life normally. "Normal" was an impossible task with said order looming over their heads: every day they feared ICE and Customs Enforcement apprehending them to send back to their native Jamaica.
Article continues below advertisement
The 61-year-old couple left the country in 2004 to give their children a chance at a more peaceful life: increases in gang violence already took a toll on their family. Oneita's brother was killed and her husband Clive had been threatened numerous times. After saving up enough to come to the states, they were denied asylum but were allowed to stay in the United States thanks to a work authorization order.
As long as they kept in contact with ICE agents and fulfilled their mandatory check-ups, they could stay in the United States. And for fourteen years, they were able to establish a better life for themselves. Oneita had secured a job as a certified nursing assistant. Clive took picked up a skill operating heavy machinery at the Cumberland Dairy processing plant in New Jersey, a little less than 10 miles away from Cedarville, where they lived for close to 15 years.
Article continues below advertisement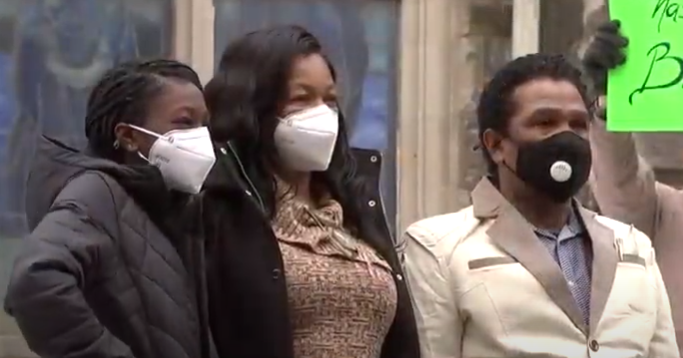 That is, until 2018 when ICE informed the family that they would not be renewing their stay in the US and they'd be deported back to Jamaica within the next few days.
Oneita called the ordeal "a nightmare... From one day living the American dream...within four days all of that was just taken away."
Article continues below advertisement
The family turned to the New Sanctuary Movement of Philadelphia for help. The organization was able to secure shelter for the family and helped with the legal process to help them stay in the country. Since their children, 18-year-old Christine and 14-year-old Timothy were born in America and were citizens they could leave the premises whenever they pleased.
Article continues below advertisement
But for Clive and Oneita, any moment they were off church premises was another potential moment where they could be seized by ICE agents and sent back to Jamaica, potentially separating them from their children. So for 843 days, they spent their days in two Philadelphia Churches: the Tabernacle United and Methodist Churches.
"The reality of physical sanctuary is that it is incredibly hard...It becomes house arrest, you're almost trapped," said Peter Pedemonti, co-director of the National Security Movement of Philadelphia.
While there aren't any laws that state ICE agents cannot enter "untouchable" locations like churches, there's a general understanding they won't encroach on those grounds.
Article continues below advertisement
Oneita expressed her confusion on the initial deportation order, "We have no criminal record, we work and pay our taxes, we volunteer, I spent my whole almost 14 years taking care of the elderly in this country."
Over those 843 days, Clive and Oneita, along with the New Sanctuary Movement worked with the Department of Justice's Board of Immigration Appeals.
Article continues below advertisement
Two affidavits later, along with some 200 letters from different members of the community and church congregants, which were combined with letters from Pennsylvania Senator Bob Casey, NJ Senator Cory Booker, and representative Dwight Evans, the ICE ultimately reopened Clive and Oneita's case.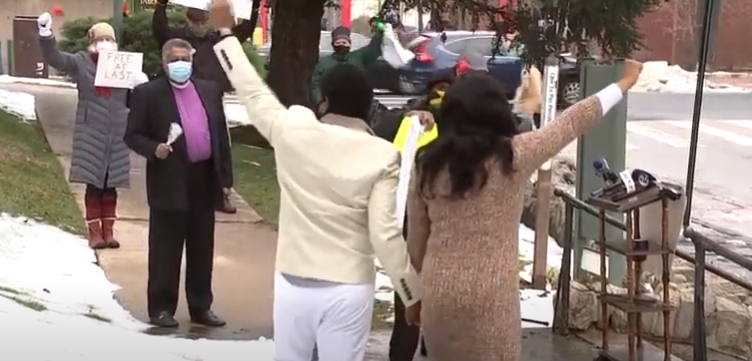 "Upon the BIA's issuance of a decision, the Thompsons were no longer subject to a final order of removal, thereby removing any imminent concerns of possible removal." The couple is officially saved from deportation but have yet to attain permanent residency in the United States.
Upon learning they could leave the church grounds again and attempt to go back to their lives as normal, Oneita said, "We danced. We just danced for freedom."