Colorized civil rights photos provide new perspective on well-known events
By Robin Zlotnick

Oct. 14 2020, Updated 10:21 a.m. ET
We're generally taught that the civil rights movement happened long ago, equality was achieved, and things are better. Pictures appear in textbooks in black and white, even though color photography existed by then.
Article continues below advertisement
The simple act of colorizing photos from that time period proves that it wasn't so long ago after all and not much has actually changed. Jordan J. Lloyd took famous photos from the civil rights movement, photos that are always shown in black and white, and colorized them. The effect is a stark reminder that The United States of America has a fraught history and present with race. The civil rights movement, in actuality, wasn't that long ago. Many of its leaders still live and fight the exact same fight today.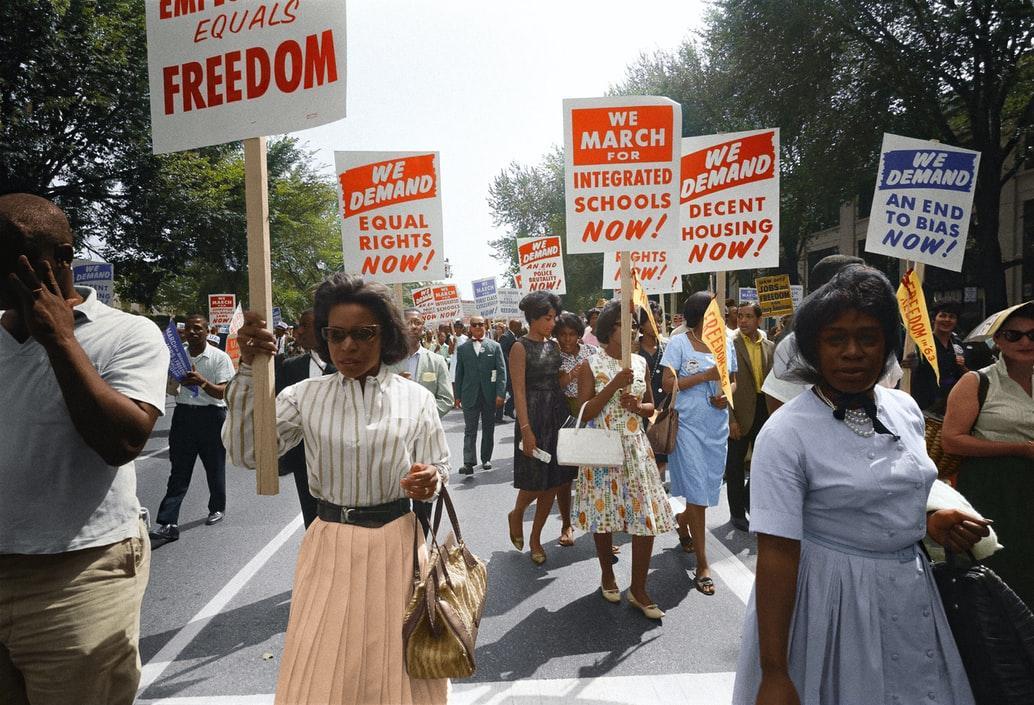 Article continues below advertisement
This photo is from the march on Washington, D.C. in 1963. I don't know about you, but my parents were alive by then. The fight for civil rights is not some part of our distant past. Black people were marching and fighting for equal rights 60 years ago, and that fight has not stopped.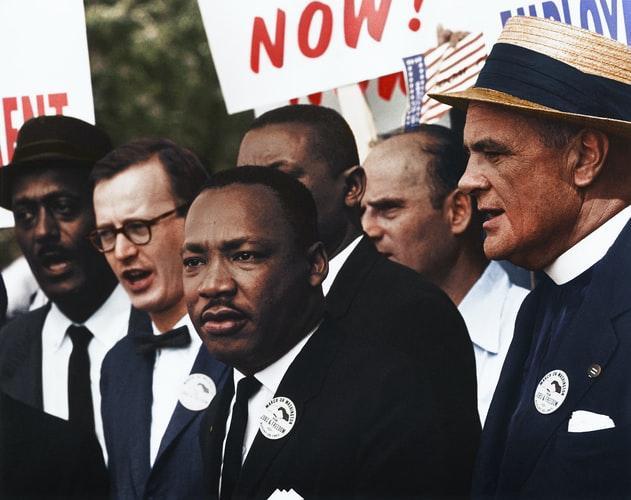 Article continues below advertisement
Dr. Martin Luther King, Jr. is most often depicted in history classes in black and white photos. It's more comfortable for the white people in charge of preparing most education materials to think of his struggle and the movement he helped lead as something ancient and over. But in color, it's clear this wasn't our past. This is our present.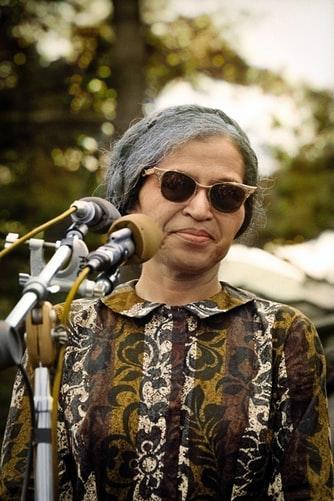 Article continues below advertisement
Look at how vibrant Rosa Parks is. In thinking about the U.S.'s history, it's important to put everything in context. Slaves were first brought to the United States in 1619. The United States was built with slavery as its backbone.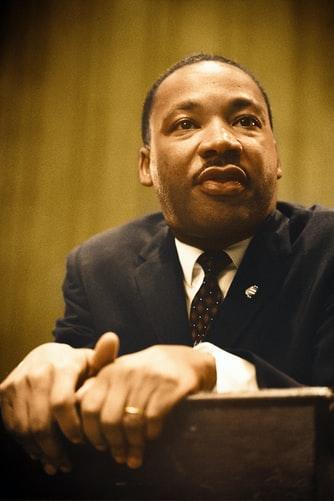 Article continues below advertisement
Slavery was the way of life until it was abolished in 1865. For 246 years out of the 400 years of American history, slavery was not only accepted but built into the way the country operated. It took nearly another 100 years after slavery ended for the civil rights movement to actually gain footing. The vast majority of our nation's history is one of sanctioned violence against Black people.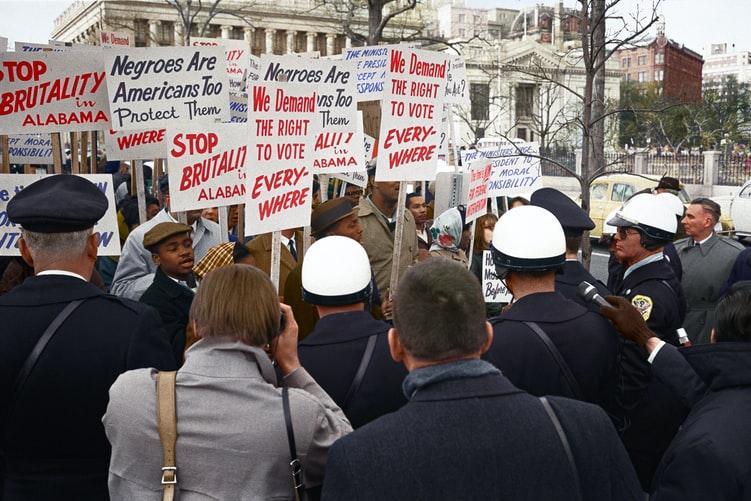 Article continues below advertisement
Often in school, the reality of the Jim Crow era is glossed over. But that was 100 years of our history. An entire generation lived and died in the time after slavery but before the civil rights movement. And after 300 years of the sanctioned mistreatment of Black people, only 60 to 70 years ago, did the civil rights movement begin in earnest. That's not the past. That's the present. It's still happening.
Article continues below advertisement
Pictured here is congressman John Lewis, who just died this year. He spent his entire career fighting for equality. He knew and worked with Martin Luther King, Jr. and Rosa Parks. He lived the discrimination. He was 80 years old when he died on July 17, 2020. A civil rights fighter and icon whose fight still continues.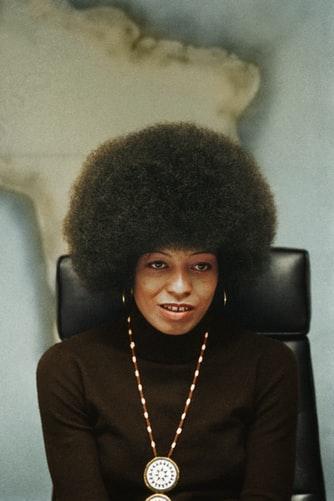 Article continues below advertisement
Angela Davis is an incredible thinker and civil rights activist who still lives and works today. For nearly 50 years, she has written books that remain vital texts for understanding and reflecting on our world, including Women, Race, and Class and Are Prisons Obsolete? In September 2020, she was interviewed about police reform and structural racism as part of a series for the Black Lives Matter movement. You should listen to her.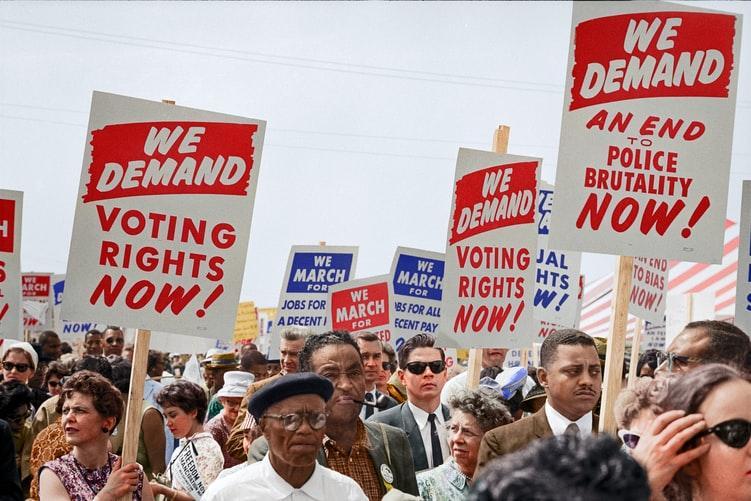 Article continues below advertisement
Again, this photo is from 1963, but it could be from today. "We demand an end to police brutality now!" the sign reads. We're still fighting that exact same fight, 60 years later. Police brutality has not gone away.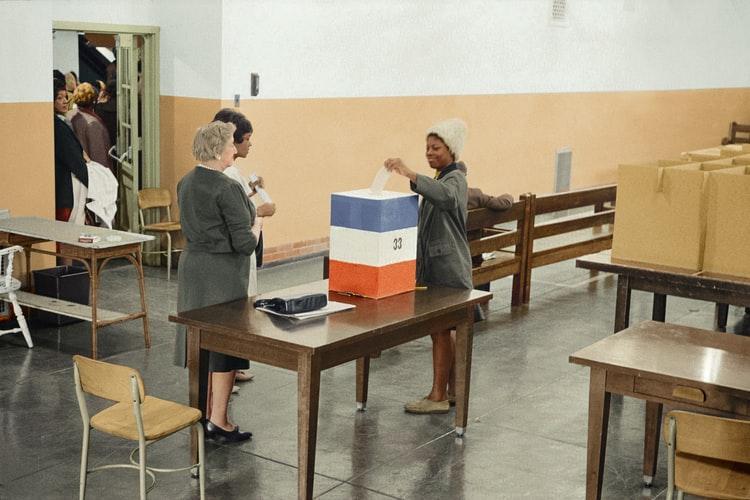 Article continues below advertisement
As the 2020 presidential election nears, conversations about voter suppression and disenfranchisement have been renewed. These are not new problems with our world. It's just that the people who've been fighting to rectify them all this time haven't been listened to.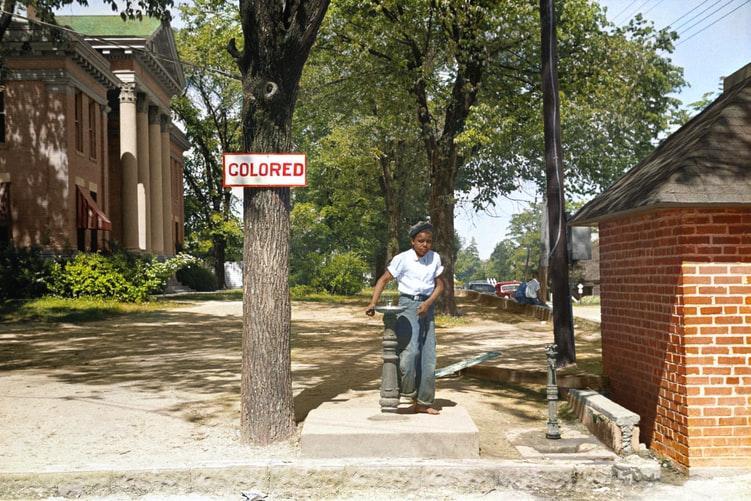 Article continues below advertisement
So many want to erase this ugly part of our "history," but the reality is that it's not our history. The discrimination may not be as blatant and it may not be legal anymore, but it's so ingrained in the way our society works that it will take some major restructuring to dig out that racist foundation.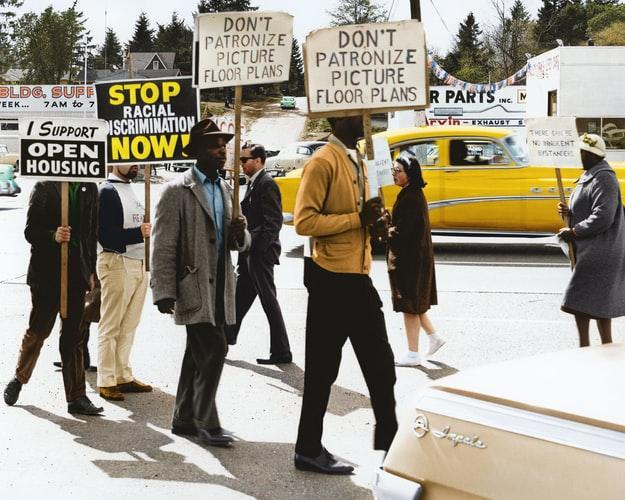 These colorized photos make it so clear that the civil rights movement is not a thing of the past but of the present. When events from 60 years ago are depicted in black and white, as "ancient history," it does a disservice to our perspective. It's irresponsible and insidious to sweep our history of structural racism, police violence, and slavery under the rug and pretend it's all a thing of the past. In truth, it's baked into the mold of America. It's time to reshape that mold.