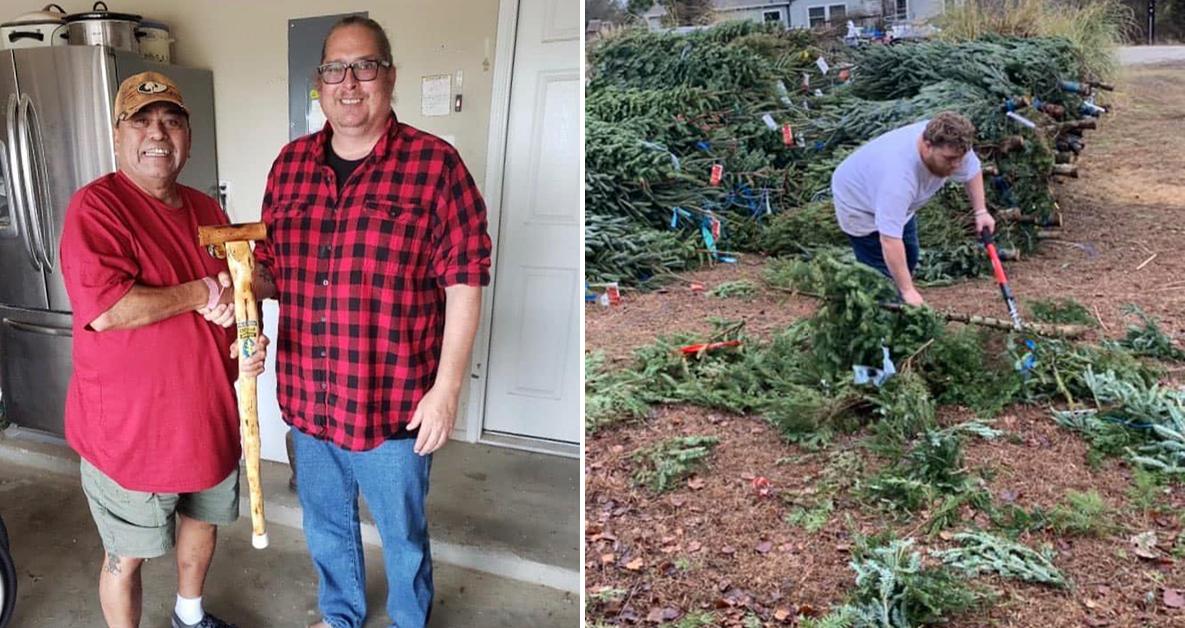 This man turns discarded Christmas trees into canes for veterans
By Mark Pygas

Dec. 30 2019, Updated 7:35 a.m. ET
According to the National Christmas Tree Association, between 25-30 real Christmas trees are sold in the United States every single year. While these trees are biodegradable, that's still a lot of waste to deal with every year.
Article continues below advertisement
But one man from Copperas Cove, Texas, has found a very creative use for all those old trees. U.S. Army veteran Jamie Willis is asking people to send their Christmas trees to him as they start taking them down.
He turns them in into canes for fellow veterans who need, and pretty much anyone else who needs a cane.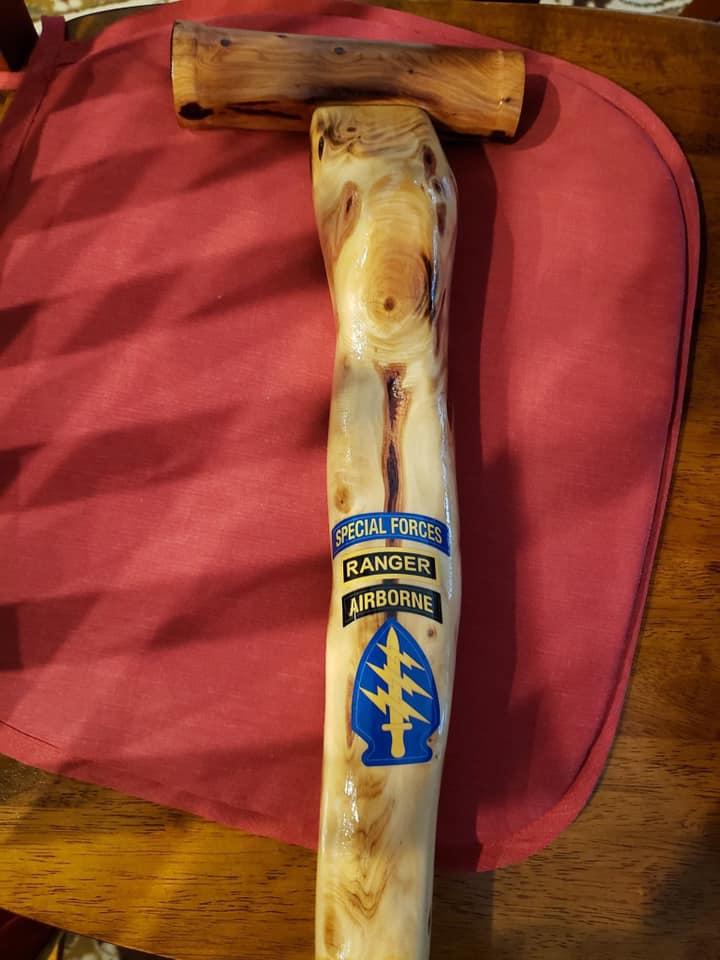 Article continues below advertisement
David Garza, a veteran, is one of those who has benefited from Canes for Veterans Central Texas.
He explained to Action 10 News that he requires a cane to get around after "21 years getting in and out off of tanks and off of vehicles. Yeah, but that's just one of the sacrifices we make."
Willis created one of his canes for Garza, who said: "He asked me if I wanted a cane built," said Garza. "And I said, 'Sure, why not?'"
Willis has so far made 200 canes for veterans across the country, saying: "The whole process, it's just done off donations. I make the canes myself. Everything's done out of pocket."
Article continues below advertisement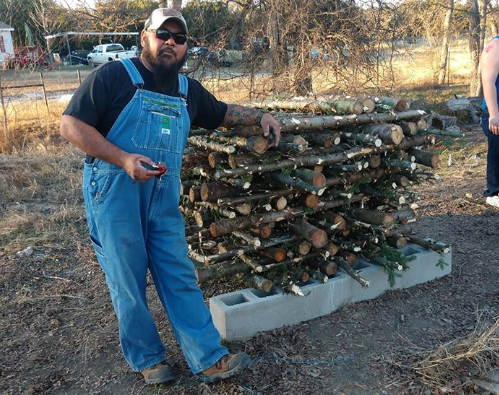 Willis is hoping to turn all those old Christmas trees into even more canes this year, saying: "Just don't throw your trees out. If you can, just bring them to me."
Carl Parkhurst, another veteran, added: "Reason for it is to help veterans. Jamie doesn't charge anything for them he gave me mine for free."
Article continues below advertisement
"I do this so I don't sit home all day feeling sorry for myself," Willis told CNN. "This is all out of kindness. I do everything out of pocket and from donations."
"When I successfully sat down and made my very first cane, I asked him if I could branch it off and start Cane for Veterans in Central Texas and he said he would love for me to do that."
Oscar Morris, the man behind the organization, explained that Willis was the fifth veteran he knows to start their own branch of Free Canes for Veterans.
"It would be a blessing to get the word out for more veterans to do this," Morris said "Each of these veterans were on my original list of 500 in 2015. It was the act of kindness and a piece of wood that was their inspiration."
Article continues below advertisement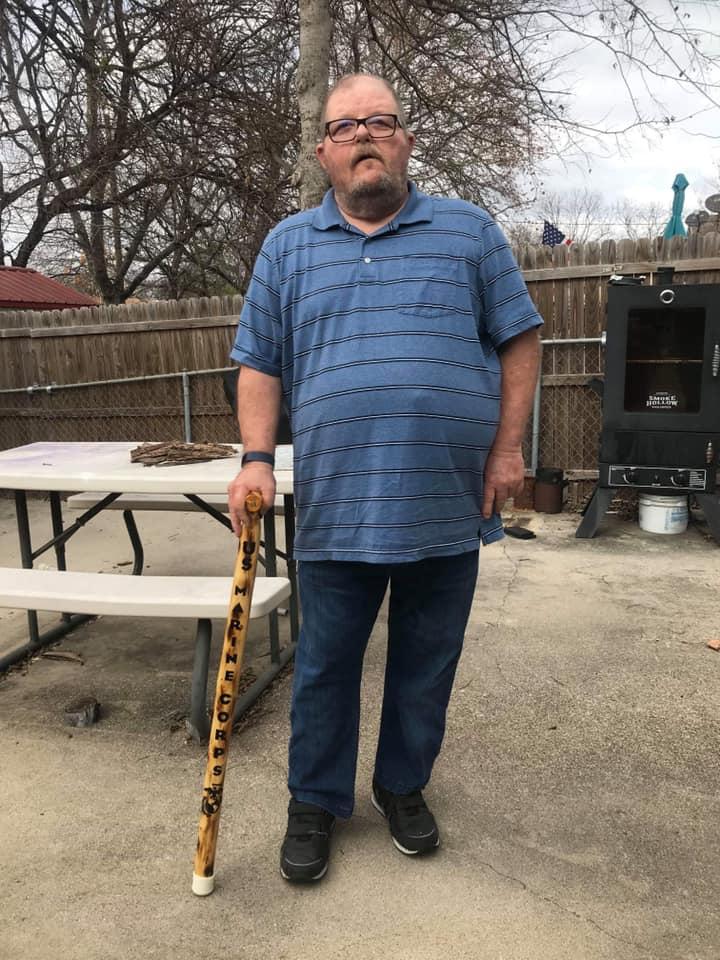 This is the second year that Willis has asked for trees, but he's been overwhelmed by generosity this year.
"It's been an outpouring of donations this year, more than I ever thought I would get. Home Depot flooded me with trees, they're sending me 400, and the rest of the community will be giving me about another 100 trees."
Article continues below advertisement
Willis explained that each tree makes a cane, and that he usually spends an entire day making a single cane. He then pays for the shipping out of pocket or uses donation money.
"One day, grab a cane and walk with it," Morris said. "You will feel broken because others will see you as broken. We make our canes for veterans to look 'cool' while giving honor for their service."