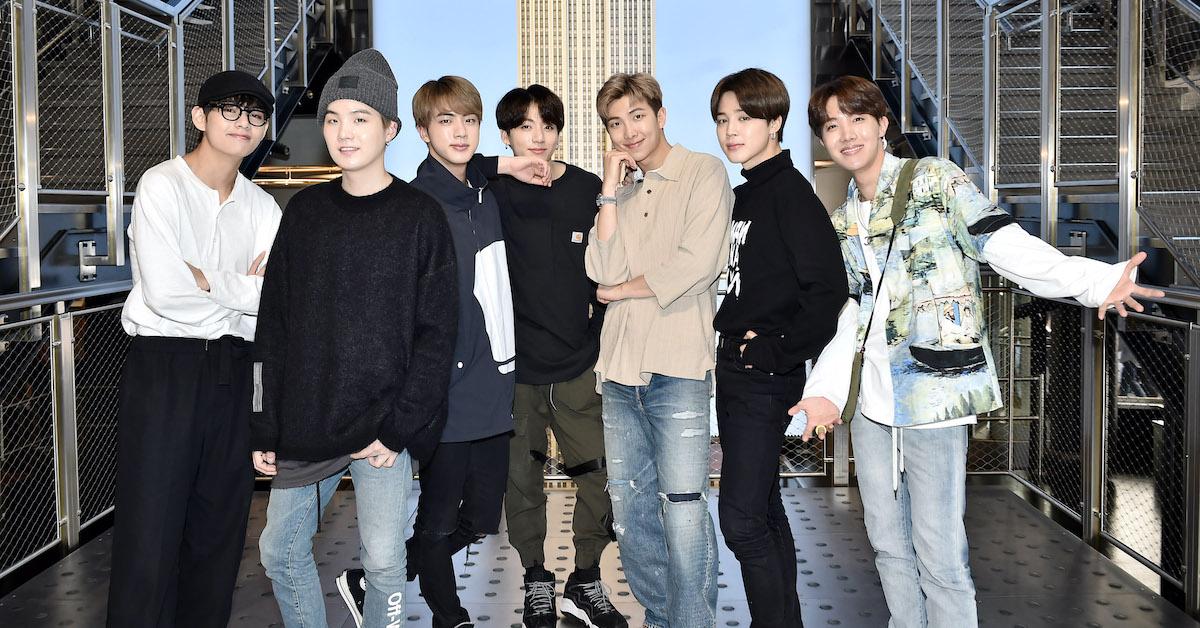 BTS wants to raise awareness about the climate crisis with new partnership
By Sophie Hirsh

Dec. 19 2019, Updated 3:28 p.m. ET
BTS has seriously exploded over the past few years — the South Korean boy band is constantly climbing charts, breaking records, and leaving you wondering "What is this song stuck in my head?" The K-pop group has used its platform to draw attention to a few causes since their rise to fame, and now, the band is doing so with the climate crisis. BTS has officially partnered with Formula E to help spread awareness for social issues related to the climate crisis, namely air pollution.
Article continues below advertisement
Founded in 2011, Formula E is a car-racing championship that exclusively uses electric cars. Compared to traditional car-racing championships, Formula E has a significantly lower environmental impact because it produces zero tailpipe emissions — which means it contributes to much less air pollution.
As Formula E tweeted, BTS is partnering with the racing championship "to shine a light on important social issues and raise awareness of climate change." Formula E's mission is to inspire people to switch to electric vehicles, and to partner with influential people to help spread the message about reducing air pollution — such as BTS.
Article continues below advertisement
All seven BTS members are joining Formula E as global ambassadors. Formula E has a race in Seoul, South Korea scheduled for May 2020, and considering that BTS was formed in Seoul, this is great timing for the band to get involved with Formula E and its mission.
Article continues below advertisement
"We are delighted to announce BTS as a global ambassador of the ABB FIA Formula E Championship. BTS has cultivated an engaged fan base that is highly passionate about social issues and we share a common desire to raise awareness of the threat of climate change," said Jamie Reigle, Chief Executive Officer of Formula E, in a statement published by Billboard.
Article continues below advertisement
"In partnering with BTS, we will amplify our purpose of accelerating the adoption of electric vehicles to a global youth audience. Leonardo DiCaprio, Diane Kruger, Orlando Bloom and others have joined us at previous E-Prix races, and we look forward to working with BTS to continue to promote sustainability and the electric movement," Reigle continued. "We are extremely happy to collaborate with RM, Jin, SUGA, j-hope, Jimin, V, and Jung Kook to catalyze a move towards a cleaner future, faster," he added, shouting out the seven BTS members.
It's unclear what exact role the BTS members will play as Formula E's global ambassadors. But either way, the group is extremely influential, especially to the teenage demographic — so by simply stating their intention to shine a light on the ties between the climate crisis, air pollution, and public health, BTS has the power to inspire tons of youth to learn more about these issues. Hopefully the group will make a conscious effort to really get involved in the fight for clean air and a healthy planet, which will help inspire so many of their fans to do their part to protect the planet.