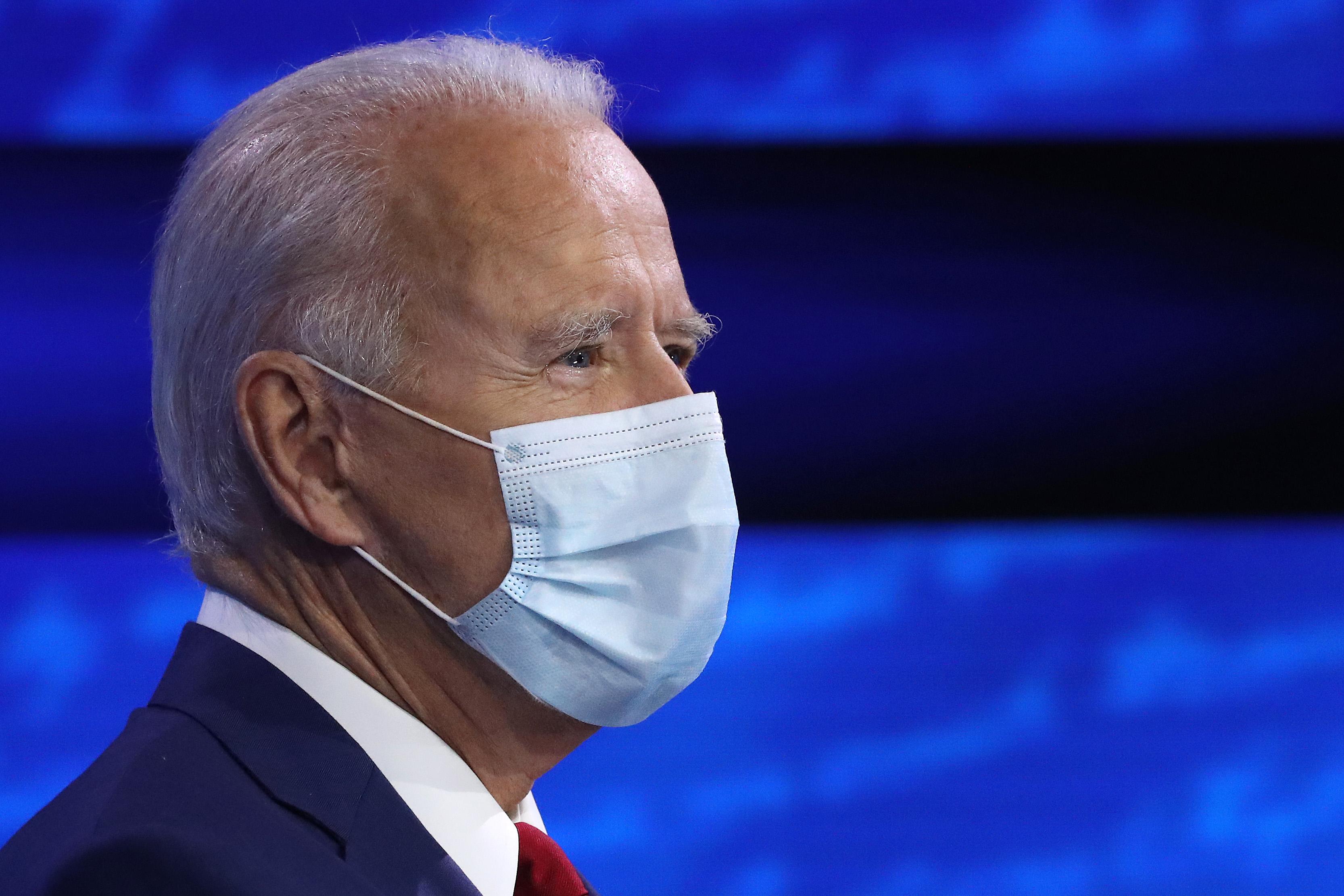 Biden stayed behind after his town hall to answer more questions from audience members
By Mark Pygas

Dec. 23 2020, Updated 3:52 p.m. ET
Editor's note: We are re-sharing some of the best moments and most important stories of 2020. Although it was a difficult year for nearly all of us, there were also shining moments of light and signs of hope. This was one of them.
Former Vice President Joe Biden and President Donald Trump held separate townhalls on Thursday evening after the second presidential campaign was canceled. President Trump pulled out of the debate when it moved online to "protect the health and safety of all involved with the second presidential debate" after Trump tested positive for coronavirus.
Article continues below advertisement
While Trump and Biden were not in the same room last night, that didn't stop them from taking jabs at each other. Without the pair talking over each other, however, we got a much better idea about the proposals of the two candidates. During his town hall, Biden faced questions from several undecided voters who didn't know if they were going to vote at all. After the town hall had ended, Biden spent at least 30 minutes answering questions that audience members still had.
"After the ABC town hall in Philadelphia ended, Joe Biden has stayed behind to answer questions from voters who didn't get a chance to ask," ABC journalist Johnny Verhovek explained in a tweet. "He's taken questions on sending in the National Guard to quell protests, and on the Muslim travel ban."
Article continues below advertisement
"Biden has taken about 5-6 questions after the town hall ended," Verhovek added in a subsequent tweet. "He just got one on whether or not he'd break up big tech. He adds that he used to be the president of the National Constitution Center, where the town hall is being held."
Article continues below advertisement
Biden earned praise online for sticking around to answer more questions. "Not everyone got to ask their question of Biden, because they ran out of time on air," one user wrote. "Biden stayed and is answering everyone's questions. This is the type of president we deserve. Vote Biden."
Article continues below advertisement
Another added: "Trump's Town Hall stopped in 1 hour. Biden's Town Hall went for 1.5 hours and he stayed late to answer additional questions from voters after the cameras went off. Who agrees Joe Biden is the leader we need right now?"
Article continues below advertisement